---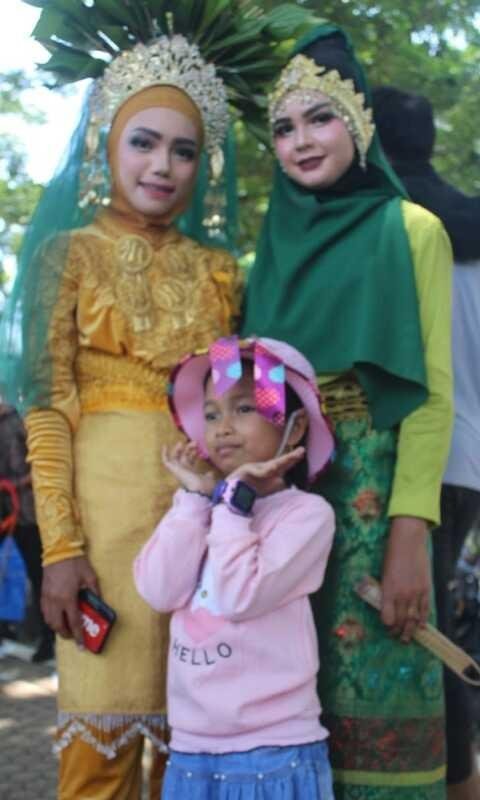 Selamat pagi para sahabatku semuanya. Bagaimana kabar kalian di pagi yang cerah ini? Namun di tempat saya sedang turun hujan gerimis. Jadi suasana terlihat sedikit gelap dan dingin. Sahabatku, pada kesempatan kali ini saya ingin memabahas tentang pakaian adat perempuan Aceh zaman dulu.
Good morning, all my friends, How are you on this sunny morning? But in my place it is cloudy. So the atmosphere looks a little dark and cold. My friends, on this occasion I would like to discuss about traditional Acehnese women's clothing .
---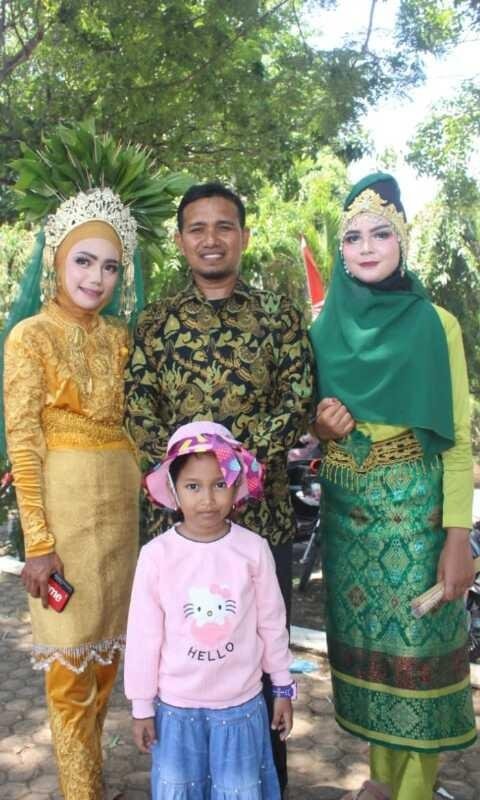 Zaman dahulu sebelum negara kami Indonesia merdeka pada tahun 1945, daerah Aceh mengalami peperangan yang sangat panjang melawan Belanda. Saat itu wanita Aceh turut serta berperang melawan penjajahan. Bahkan banyak wanita Aceh yang memimpin pejuang laki-laki melawan Belanda seperti Cut Nyak Dien dan Cut Meutia. Di Aceh tidak dikenal diskriminasi terhadap perempuan seperti di daerah lain di Indonesia. Maka ketika emansipasi wanita didengungkan oleh RA Kartini, sebenarnya hal tersebut tidak berlaku di Aceh karena lama sebelum hal itu berlaku wanita Aceh telah memiliki hak-hak yang sama dengan laki-laki.
Long time ago before our country Indonesia was independent in 1945, the Aceh region experienced a very long war against the Dutch. At that time, Acehnese women participated in the war against colonialism. Even many Acehnese women who led male fighters against the Dutch such as Cut Nyak Dien and Cut Meutia. In Aceh discrimination is not known to women like in other regions of Indonesia. When the emancipation of women was echoed by RA Kartini, in fact this did not apply in Aceh because long before it took effect, Acehnese women had the same rights with the men.
---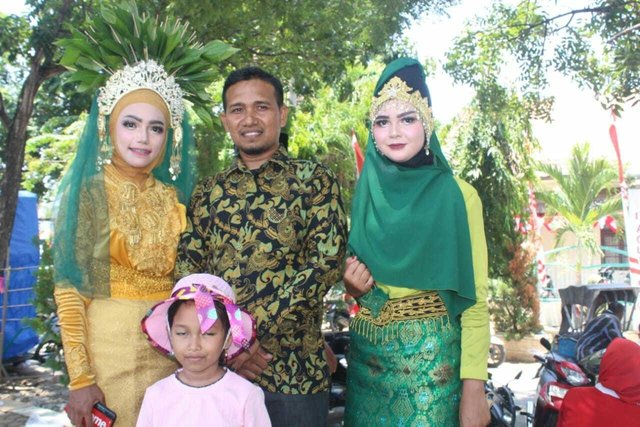 Untuk memudahkan berperang, maka para wanita Aceh dahulu memakai celana panjang yang diatasnya dililitkan kain panjang supaya terlihat sopan.Jadi secara garis besar, pakaian adat wanita Aceh terdiri dari baju yang berbentuk kerah shanghai dan memakai celana panjang serta dililitkan kain songket di atasnya.
Making war easier, the Acehnese women used to wear long pants that were wrapped around long cloths to make them look politeso in broad outline. Acehnese women's traditional clothing consists of clothes in the shape of shanghai collars and wearing trousers and wrapped in songket cloth on it.