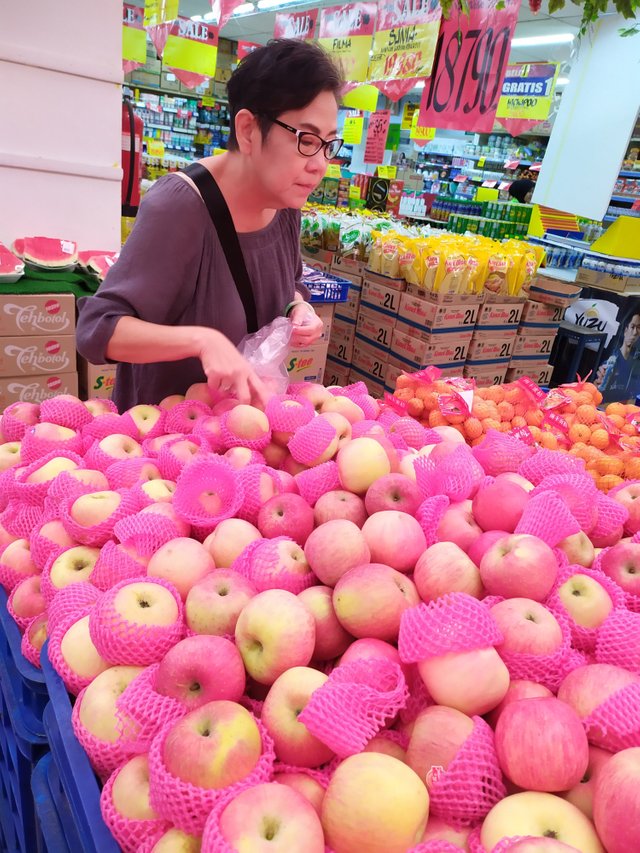 Hello, friends!
Today i was so happy, maybe you asked me why?
My face is still full of these chicken pox letiles, but today i could go out (finally), i felt like a cave man cause i have never gone out cause of this disease.
Today i should meet two doctors, first was the internist to check the chicken pox and second the dermatologist to check what she could do to reduce these, especially for my face.
And then here i came, at around 8.30 am i woke up. I just took a simple breakfast, lipton sweet tea with the legendary classic indonesian biscuit, marie regal.

Then we prepared ourselves, and at around 10.30 we went to the hospital. I would like to be there very soon so we went there by MRT.
it only took around 10 minutes for us to get there (from istora mandiri station to haji nawi station)

I could easily meet my dermatologist, she said i could take more antivirus for 3 days, give an allergic for my itchy skin and also give a skin cream for my chicken pox flakes.
Then we had to eat near there cause it was lunch time and the internist will start his schedule on 2 pm. After waiting at finally at 2.30 pm i met him, and he said my condition was great, i could eat whatever i want, my Chicken pox won't infect others cause it was well handled and now it was not active anymore. I just needed to wait for 1-2 weeks until my skin come back to normal. He said i needed to use the cream that dermatologist And only took the allergic tablets, no need to take the oral antivirus. What a great news! But of course he said i won't be able to go to the office with these chicken pox on me, He said it was a privillege to Get some rest.
Then after had gone to the hospital, we went to the supermarket near there.
Mom bought some fruits for me. We bought apples, xianglie and also grape.

And also we bought any other stuffs. We went home after we had bought all we needed.
Mom at the cashier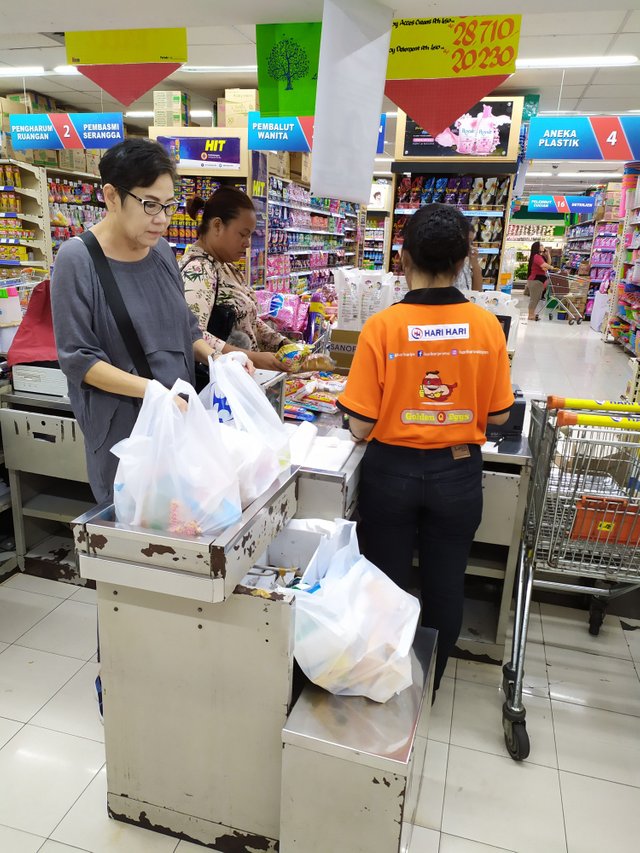 The fruits we bought

We just had some grapes. and I am so happy that i will recover very soon!
---
Posted from my blog with Steem中文社区 : http://cnstm.org/blog/2019/11/14/my-first-day-out-finally/
---