Hello friends and foodies!
Last night, i needed to buy something at Grand Indonesia so we went there and had dinner there too.
We loved to eat at their foodcourt, foodprint on 5th floor.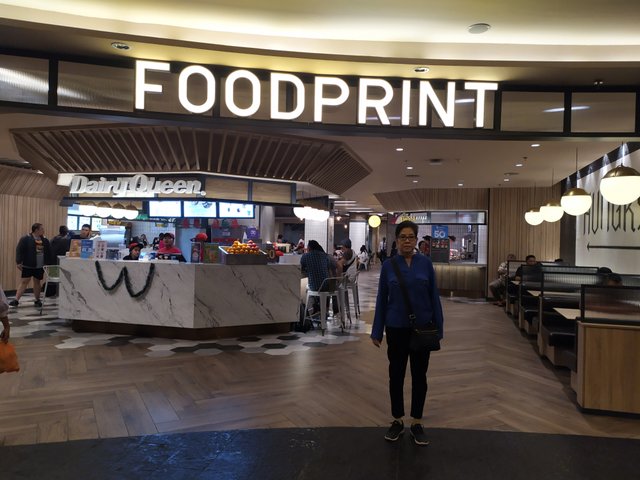 We didn't expect that it would be crowded during dinner time even on Tuesday, we thought it would only crowded on weekends. But here was a fact that it was crowded.
Look at their large dining area!

It was clean and neat as usually, but it was also really crowded.
We then decided to have ramen as our dinner. So we went to the ramen stall there.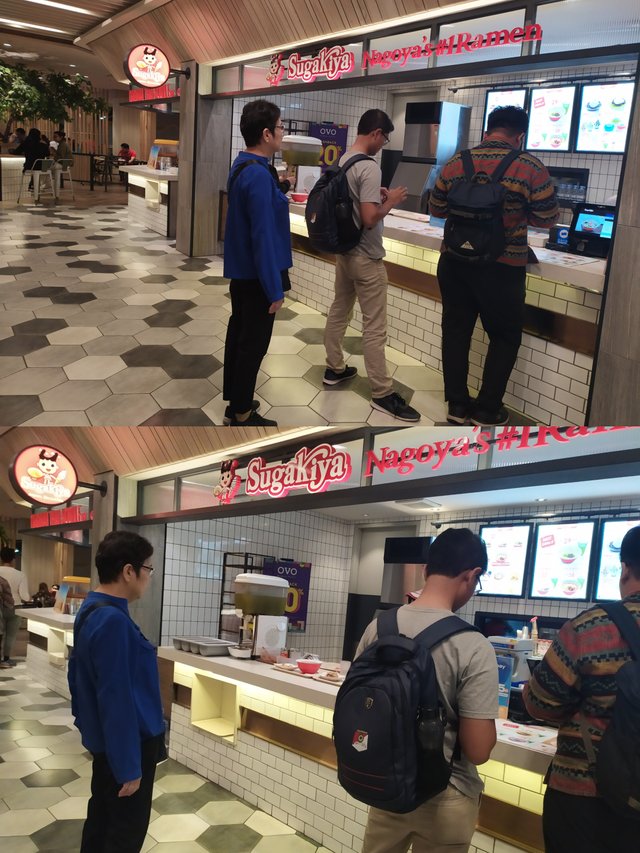 Only some customers when we came, but we finished eating it was really crowded. You could see the difference on the picture below.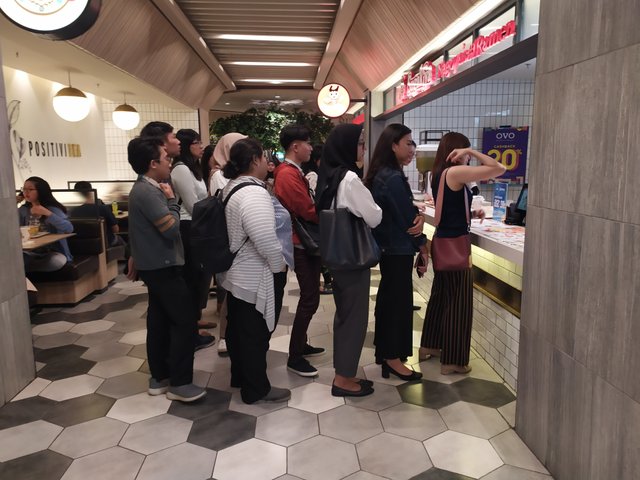 The waitress greeted us friendly then we ordered.
They hanged the menu behind and also put on the table.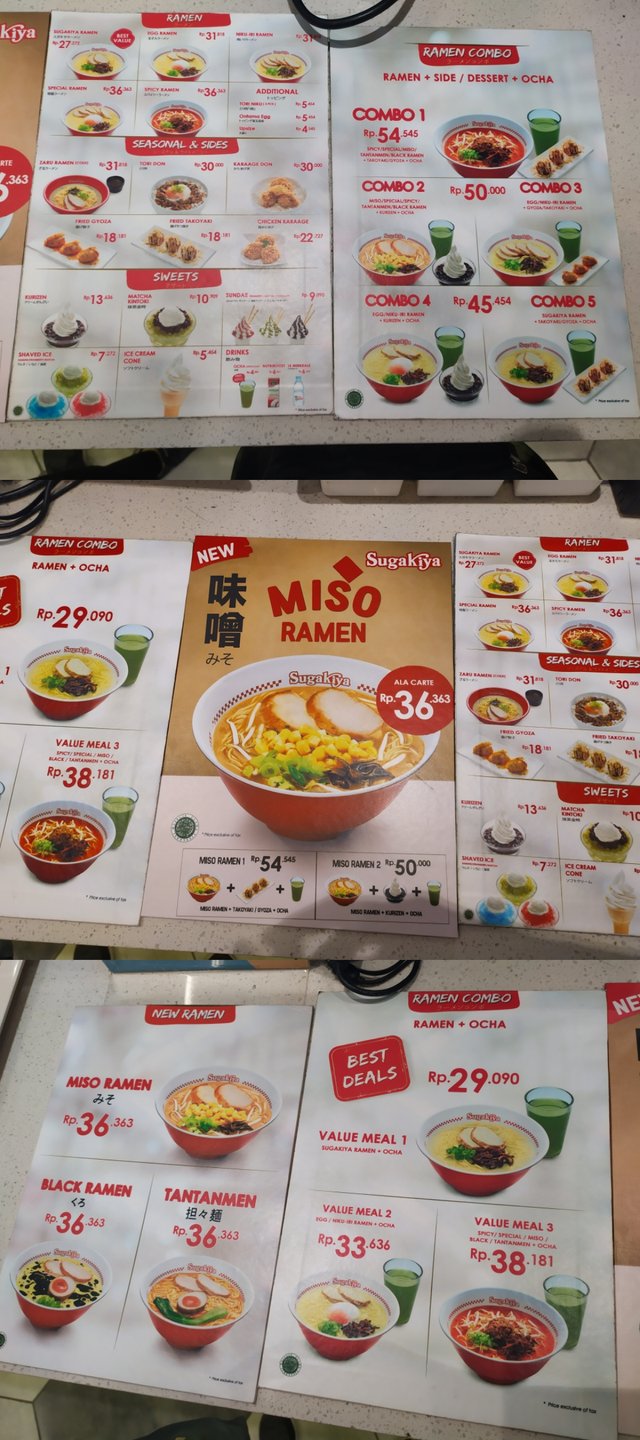 We waited for the ramen to be prepared then the device rang.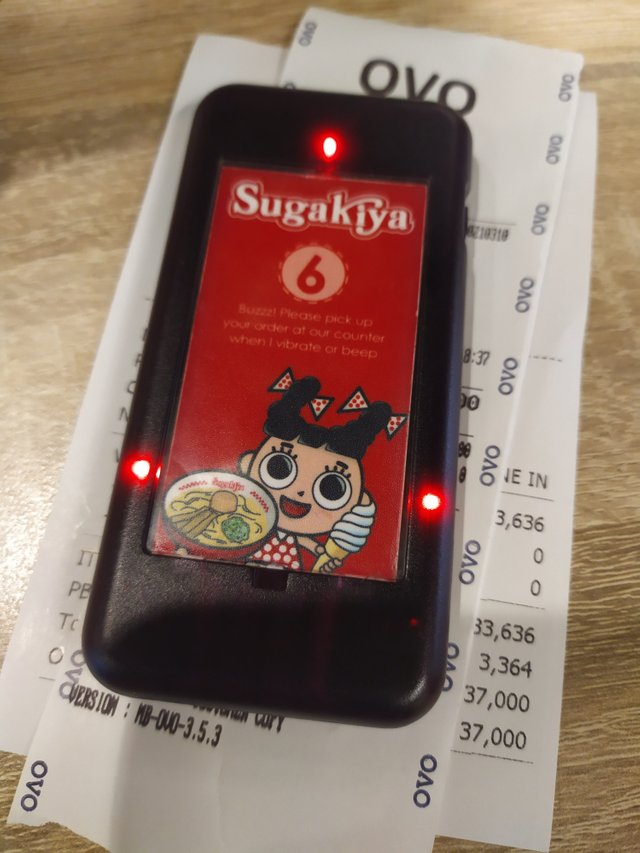 And then we needed to take the order by ourselves to their stall. Here were ours

We shared the table with other customers.
Mom chose the sugakiya ramen.

It had great texture of ramen and also broth. It had savory flavor. But the chasiew chicken they put on the top were only tasted sweet.
While me, i tried their combo 2. It contained a sugakiya ramen with half boiled egg and also a glass of cold ocha.

The taste of the ramen and chicken were as same as what my mom had. The difference was only the egg. I loved to mix the egg with the broth so it would be more tasty. They made the ramen and soup had savory taste while chicken had sweet taste might be to make people didn't get bored with the taste, a mix between savory and sweet. Ocha was refreshing, it was just ordinary ocha, not the best one. But, we could free flow it on their stall.
The Price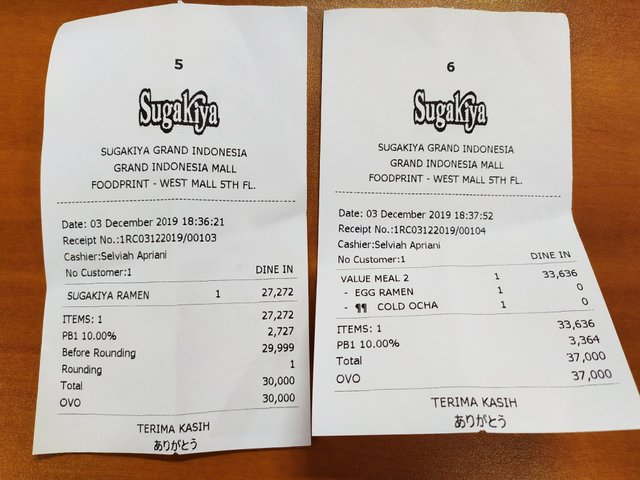 Mom paid 30,000 IDR for her order, while mine was 37,000 IDR. So altogether it was 67,000 IDR or around 4.76 USD. I thought it was quite fair price for ramen.
I invite you to come here if you want to try the ramen
Sugakiya
Food Print
5th floor Grand Indonesia
open daily 10am-10pm
---
Posted from my blog with Steem中文社区 : http://cnstm.org/blog/2019/12/04/eating-ramen-at-the-center-of-jakarta/
---