Holybread is a new RPG style browsergame on steem that will be released in January 2020.
The official post link from @holybread is below.
https://steemit.com/holybread/@holybread/holybread-or-new-rpg-style-browsergame-on-steem-release-in-january-2020
I managed to apply as a test player for this game that was limited to only 20 test players.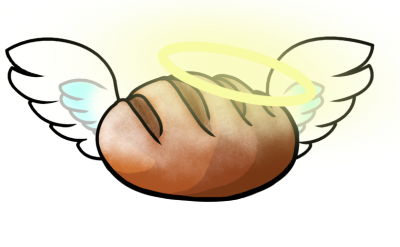 It uses our Steem keychain to login at this moment for whitelisted test players to try out the game.
I must admit that I have not played RPG games for a long time and it took time for me to understand the game.
The official start of the test round was 19 December 2019 at 10 AM UTC+1.
I managed to login to try out the game many hours later and I was already behind the rest by a lot.
The two most important tasks were to complete quests and to fight in Arena for levelling up in different ways.
By having a good ranking on Arena, we can get more breadcrumbs every 15 min.
When I login today, I was at the bottom rank. I spent almost 4 hours to level up to level 6 which is somewhere in the middle.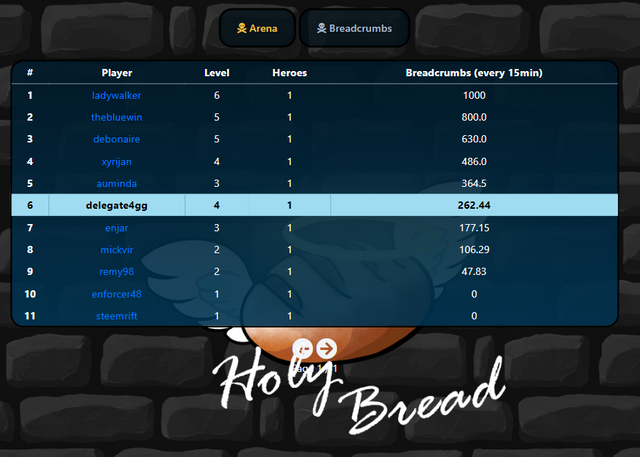 This position may not stay long as other players may fight me even when I am not online to level up.
We can also get items in the game that we can sell them for steem to other players at the Market and I manage to sell one item not long before this post.
Below is just one of the items that I listed on the market for sale.

I have yet to see any test player doing up a post so I decided to share a bit about my game at Holybread.
I hope you are anxious to try out this game that would be released in January 2020.
If you like this post that shares about my test play at Holybread and you would like me to share more in the future, you can comment and let me know.