Holybread is a new RPG style browsergame on steem that will be released in January 2020.
The official post link from @holybread is below.
https://steemit.com/holybread/@holybread/holybread-or-new-rpg-style-browsergame-on-steem-release-in-january-2020
It was great that my previous post for 'Test Player For Holybread #6' had received an upvote from @curie.
My daily post about Holybread is raising awareness of this new steem game indirectly.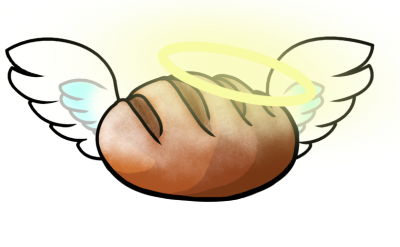 I started this series of update for my personal play as test player for Holybread as I notice that no one is posting about it so I took the initiative to do it while I am still having my school holidays.
(I am currently a school teacher and the new term would start on 2nd January 2020.)
Calculation and Decision Making At Quest
For those who are not test players, the quest tab in the menu is the place to gain gold, points for levelling up and items.
The quests do not need us to do anything except to choose waiting time of 5 min, 10 min or 15 min for different amount of gold and points for levelling up.
The amount of gold and points for levelling up will be different for each timing as well as 3 different quests to choose from.
I have recently tried comparing by 5 min in terms of the gold and points.
If it is 10 min, I would divide the gold and points by 2.
If it is 15 min, I would divide by 3.
By doing so, everything can be compared in terms of 5 min.
The decision that I had to make is whether I want to get more points or gold since the amount is always different.
There are times when we want more gold, we would have very little points to gain with the opposite also happening.
I would probably be able to level up and have a better status when everything resets in January for the official game to start with this decision-making process.
Unlock Our hero2 and hero3
I guess I was late in unlocking my hero2 while others had unlocked it much earlier.
With hero2 unlocked, we would be fighting an opponent with two players.
My weaker hero would usually go first followed by my stronger hero.
Not sure whether it is by default that the weaker one would always be the first to have the fight.
Unlocking our hero2 and hero3 would definitely give us fighting advantage against an opponent.
Arena Zone
There is more than 20 active test players now and I am definitely losing ground even when I am playing regularly and levelling up daily.
My current rank at Arena is 10 which is 3 level down from my previous rank of 7.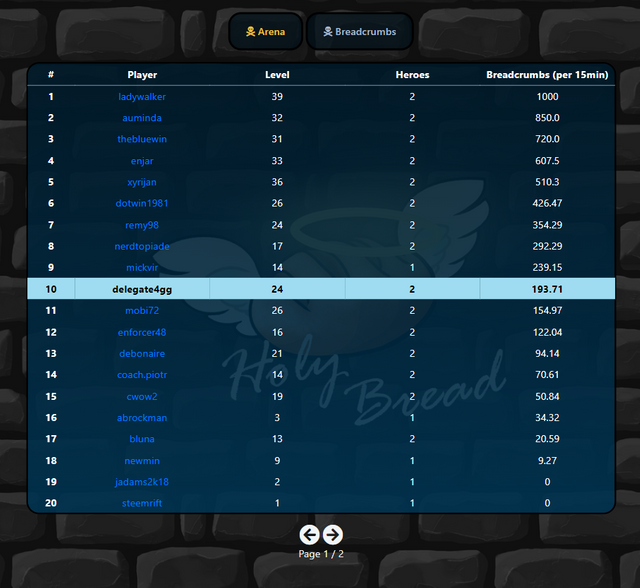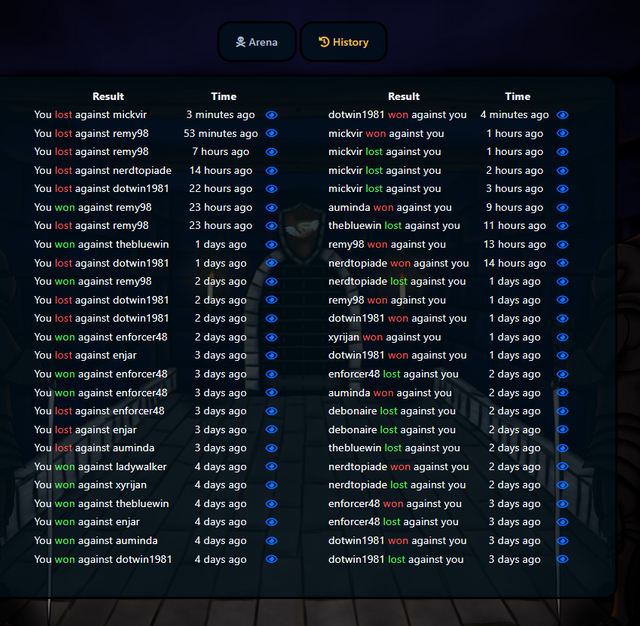 My total breadcrumbs is 181657 at rank 7 which is one level down too.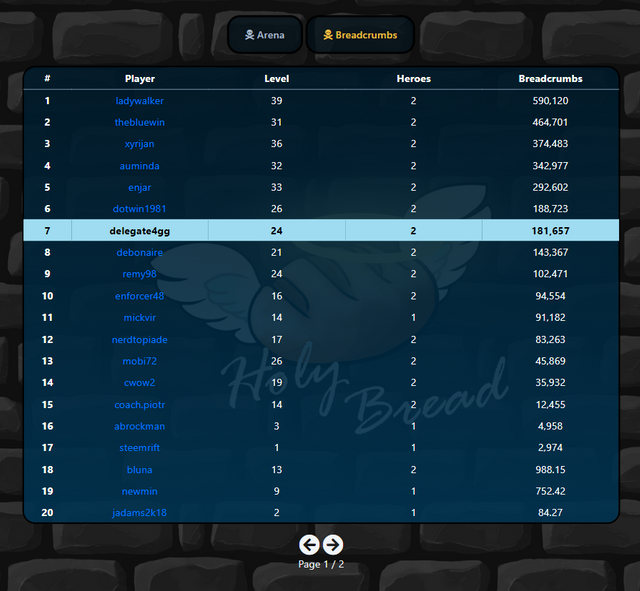 Let's see whether I can get myself up a few ranks later on.
Character Status
I was at Level 16 for my Character Status yesterday. I managed to move up to Level 18 which is 2 levels up.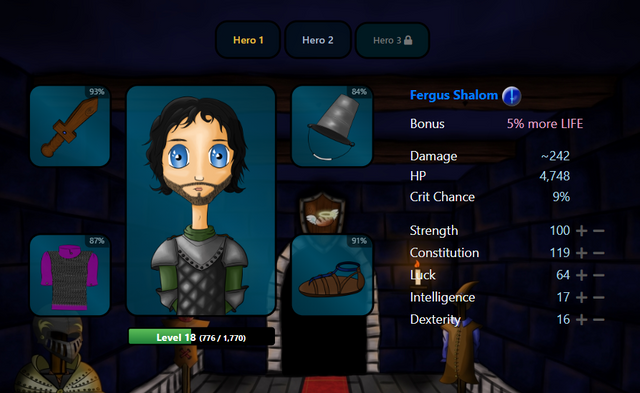 Damage Increase: From 235 to 242
HP Increase: From 4177 to 4748
Crit Chance Decrease: From 10% to 9%
Strength Increase: From 97 to 100
Constitution Increase: From 117 to 119
Luck Increase: From 62 to 64
Intelligence: Remain the same at 17
Dexterity Increase: From 15 to 16.
Thanks for reading my sharing about my test play of Holybread and it would be nice that other test players can share their experience with a post like mine if you can spare the time to do so.
By the way, @auminda has indicated that she would make a video soon about Holybread in one of her comments in my post. We can definitely learn and find out more from this top player for Holybread.
That is all I have to share for my gaming at Holybread today.