Holybread is a new RPG style browsergame on steem that will be released in January 2020.
The official post link from @holybread is below.
https://steemit.com/holybread/@holybread/holybread-or-new-rpg-style-browsergame-on-steem-release-in-january-2020
Appreciate the wonderful effort by @thebluewin and @auminda for coming by my daily post for Holybread to answer questions that I would not have explained better or have no answer to those questions.
As an average player, we learn and explore Holybread together since it is a new game so I am learning together with you.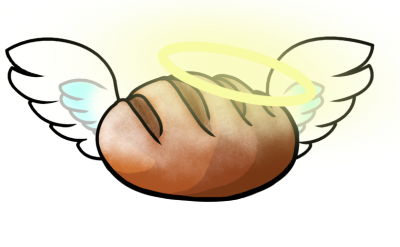 The Mystery Drop Of Our Crit Chance
In my past two daily posts, we notice that my Crit Chance dropped even though I am levelling up daily.
I am quite sure those who are levelling up constantly would have the same question of why this is happening.
I did not have an answer for this until the explanation by @thebluewin when @cwow2 highlighted the similar question that many of us are having.
Below is a screenshot of the explanation by @thebluewin.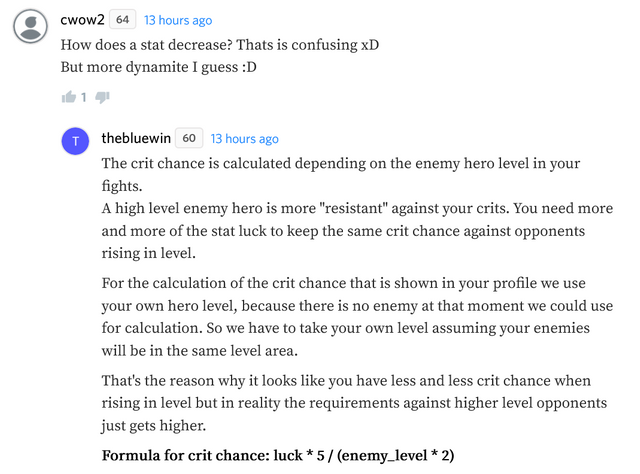 In simple if I understand correctly, the Crit Chance is adjusted based on all the players of the same level.
Unlock My hero2
In one of my posts, @auminda was wondering why I had only 1 hero in my status.
I was not sure about the forming of team actually but my hero2 was unlocked yesterday so I managed to add the extra hero to my team.
Based on my exploration, it seems like we would need to have enough Arena Fights and spent enough energy to unlock our extra team member.
My hero3 can only be unlocked when I have 100 Arena Fights and 2000 energy spent.
Arena Zone
Before I ended my game yesterday, I managed to get into Level 5 of Arena but I was pulled down to level 8 with a new close opponent, @remy98, when I enter the game today.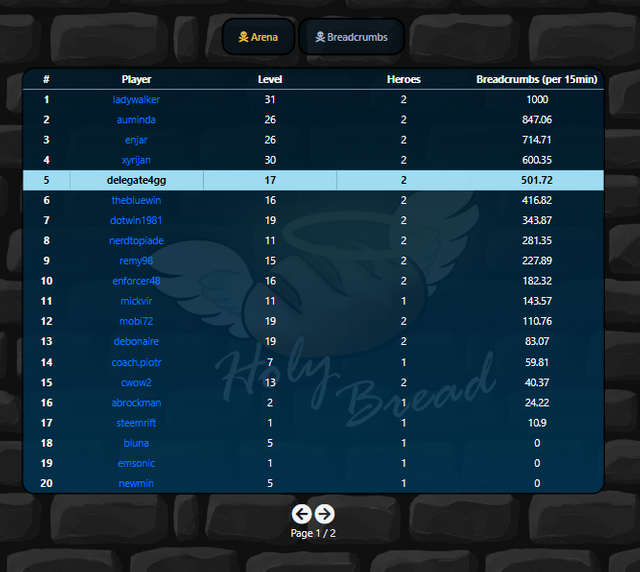 I fought back with the first round losing to him again.
I used one bread to have a second round of fight and I managed to get back to my usual level 7.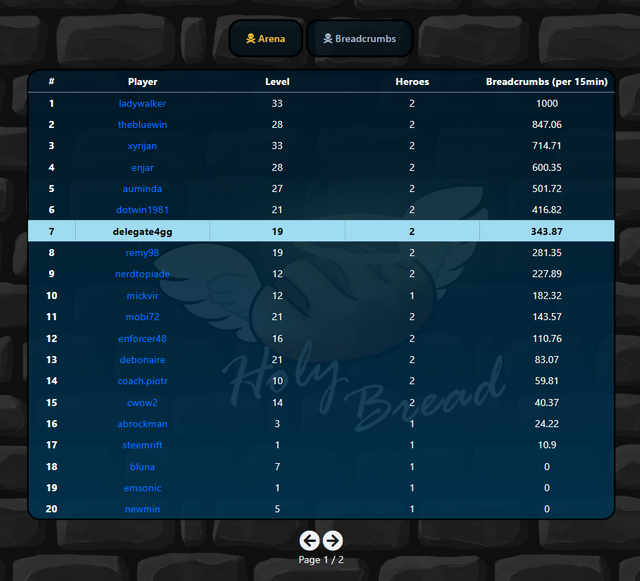 My total breadcrumbs is 156715 at rank 6.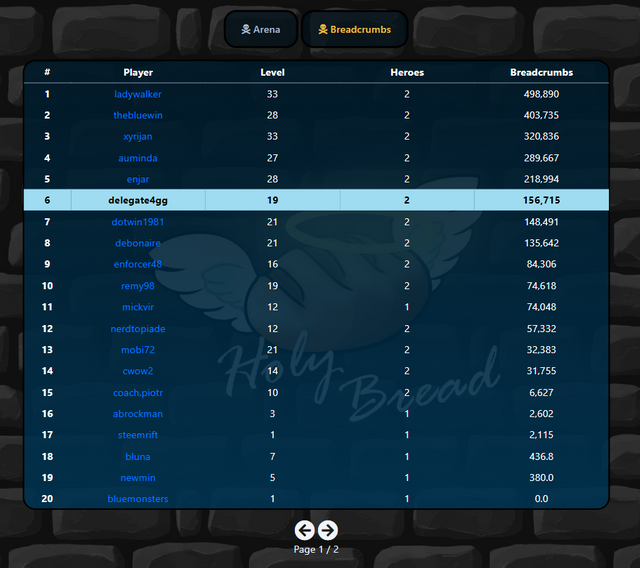 Character Status
I was at Level 14 for my Character Status yesterday. I managed to move up to Level 16 which is 2 levels up.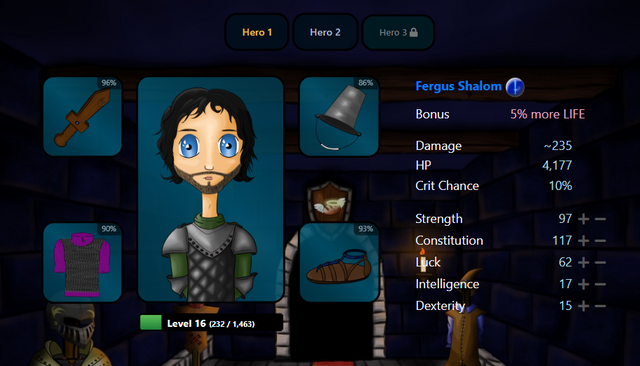 Damage Increase: From 231 to 235
HP Increase: From 3623 to 4177
Crit Chance Decrease: From 11% to 10%
Strength Increase: From 95 to 97
Constitution Increase: From 115 to 117
Luck Increase: From 59 to 62.
Intelligence Increase: Remain the same at 17
Dexterity Increase: Remain the same at 15
My Crit Chance went down another 1 % like yesterday but we understand it is due to the calculation of similar level players based on the explanation by @thebluewin.
I actually spent most of my gold trying to level up my hero2 since it is cheaper to do so when we compare with the larger amount of gold needed to level up a higher-level hero.
I hope the sharing of my personal understanding of holybread has been helpful but I am still learning and certain things may still need corrections if I interpret and understand them wrongly.
Thanks for reading my sharing about my test play of Holybread.