Holybread is a new RPG style browsergame on steem that will be released in January 2020.
The official post link from @holybread is below.
https://steemit.com/holybread/@holybread/holybread-or-new-rpg-style-browsergame-on-steem-release-in-january-2020
I appreciate all the support for my past two posts about my test play for Holybread.
This is my third post about my experience as a test player for Holybread.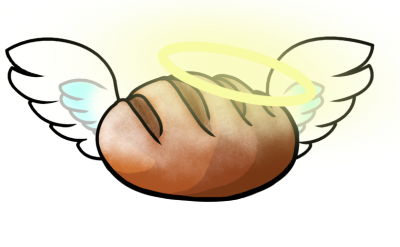 New Feature
There was a new feature for Holybread yesterday.
Beforehand, the bread that can speed up the amount of time for our quests and each round of Arena fight would need to be purchased by steem.
Daily Tasks was introduced yesterday to allow players to earn bread as reward by completing three types of tasks.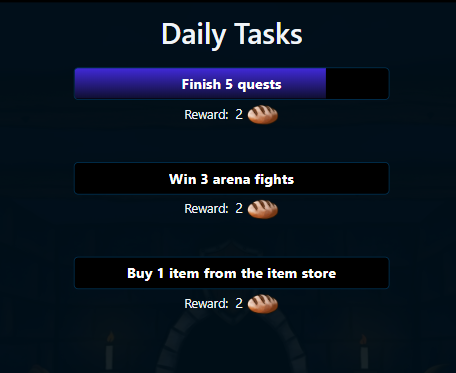 Arena Zone
I was so happy yesterday that I managed to reach rank 1 at the Arena which allowed me to earn 1000 breadcrumbs every 15 min.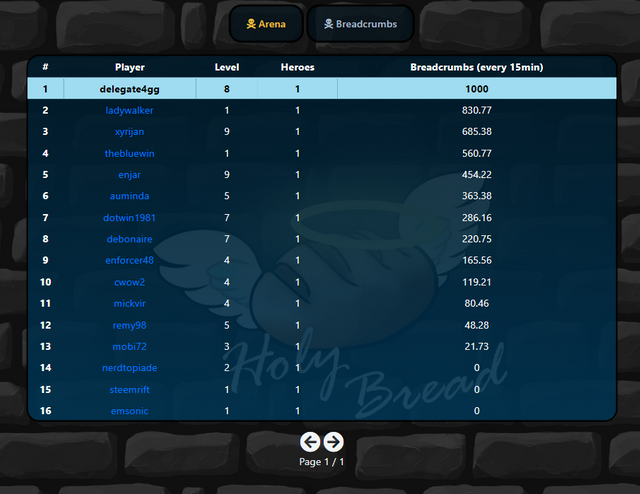 It was definitely a short stay probably for a few hours as many players attacked me and I dropped down below my previous status of rank 6.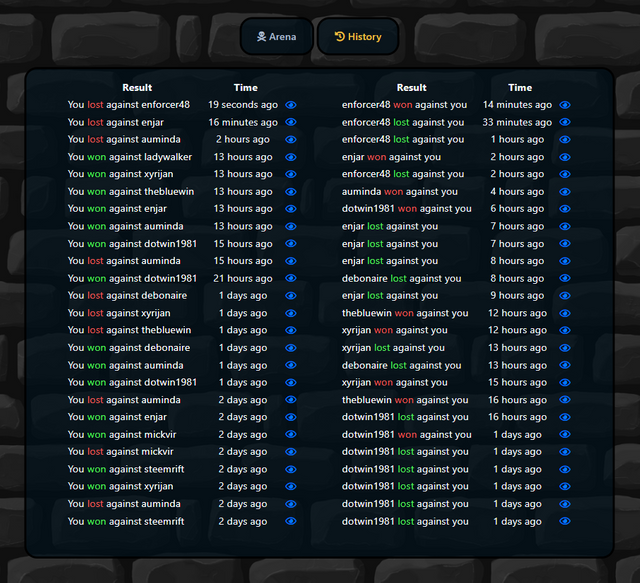 I am currently at rank 8 which allows me to earn 239.15 breadcrumbs every 15 min.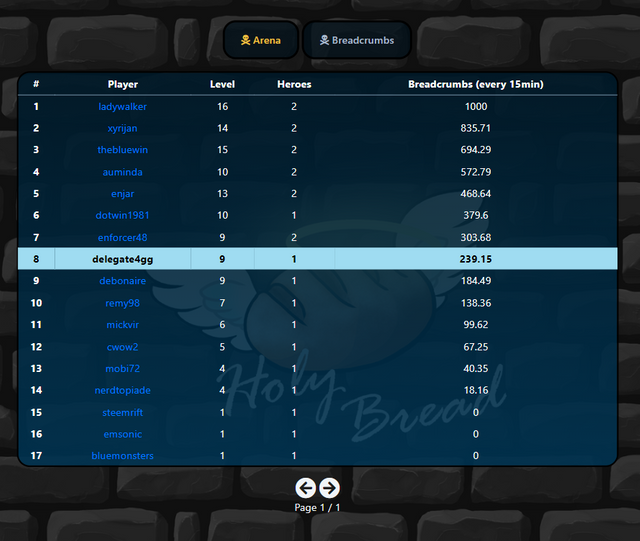 The few hours of staying at rank 1 really did make a difference actually.
From my yesterday post, I had a total of 35 304 breadcrumbs.
While I was doing up this post, I had a total of 77 676 breadcrumbs which is slightly more than double.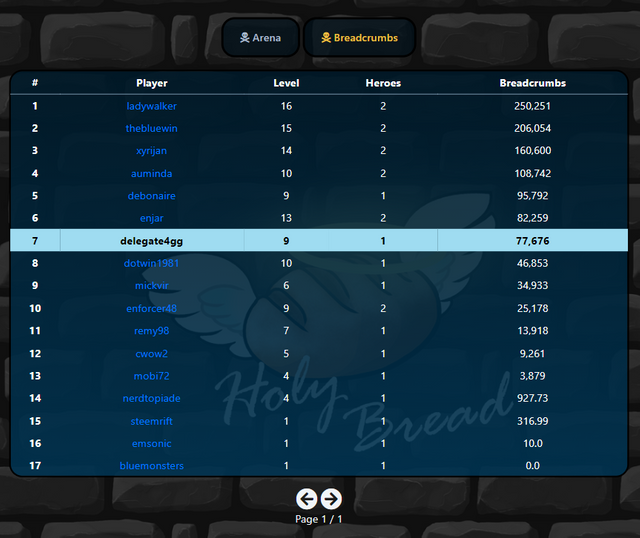 Character Status
I was at Level 6 for my Character Status. I managed to move up to Level 9 which is 3 levels up.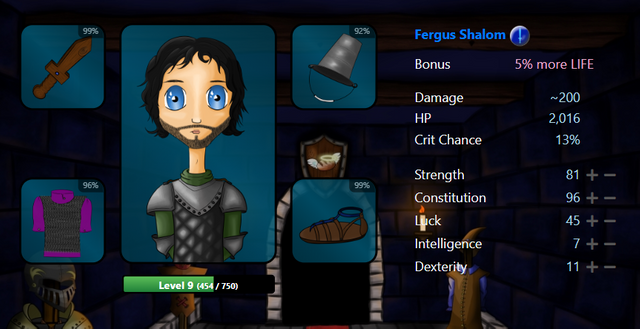 Damage Increase: From 172 to 200
HP Increase: From 735 to 2016
Crit Chance Decrease: From 22% to 13%
Strength Increase: From 68 to 81
Constitution Increase: From 50 to 96
Luck Decrease: From 52 to 45
Intelligence Decrease: From 20 to 7
Dexterity Increase: From 5 to 11
As a future interested player, you may be wondering why I have increased in rank but my Crit Chance, Luck and Intelligence had dropped.
It was due to my change to higher-level equipment.
Logically, higher-level equipment should increase all the above but it is not true in this case.
By changing to a higher-level equipment, I notice that it would help my strength and constitution but I would have to sacrifice the others.
If you are a potential player, you may want to take note of this before equipping a high-level equipment when you start to play next year in January.
It is a decision-making process even the use of new items on our character.
That is all that I would be sharing for now.
Thanks for supporting and reading my third post in sharing my experience as a test player of holybread.