Holybread is a new RPG style browsergame on steem that will be released in January 2020.
The official post link from @holybread is below.
https://steemit.com/holybread/@holybread/holybread-or-new-rpg-style-browsergame-on-steem-release-in-january-2020
This is my second post to share my status as a test player for Holybread.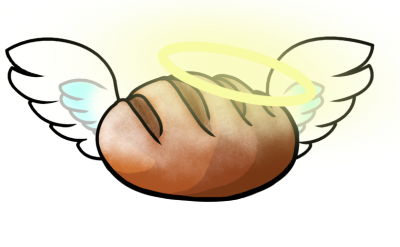 Quest Zone
I have been constantly completing the quests where we can get gold and points to level up.
At the Quest zone, I did get a few items that can be used to equip if it is for warrior since I had chosen my character to be a warrior beforehand.
If I happen to get other items that I cannot use, I can put them to the Market zone to earn steem or trade them for gold at the Item zone.
Arena Zone
By having a good ranking on Arena, we can get more breadcrumbs every 15 min.
For a short moment yesterday, I managed to get into the position of 5 but I was attacked and dropped back to position 6 in rank.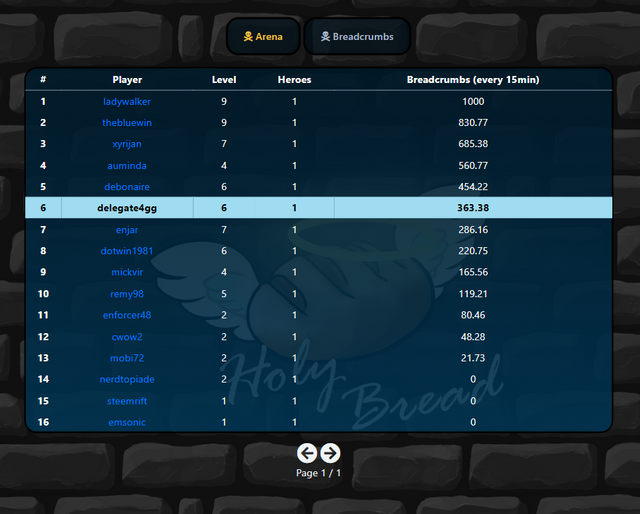 The good thing is I am getting more breadcrumbs every 15 min now when I compared it to yesterday.
We can also see that more test players have joined the game when we compared it to yesterday.
I have also levelled up in the total amount of breadcrumbs when I compared with my previous total breadcrumbs yesterday.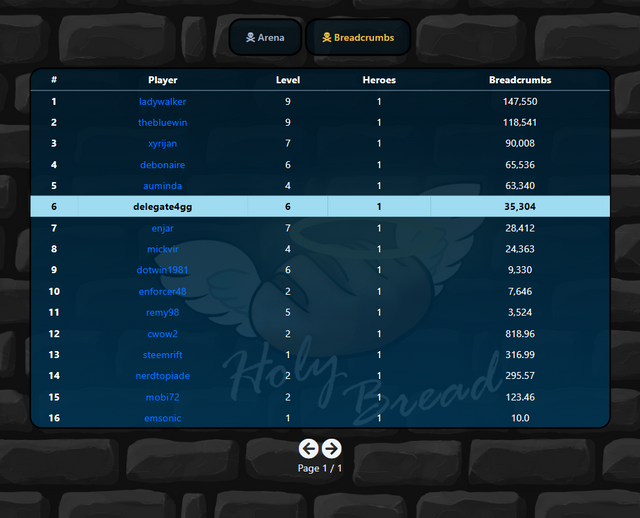 I found out from discord that our test status would be reset to zero when the official launch of the game in January 2020 so everyone starts from zero that would be a fair play.
Character Status
I still need 139 points to reach Level 7. This can be achieved by completing a few quests after my energy is returned.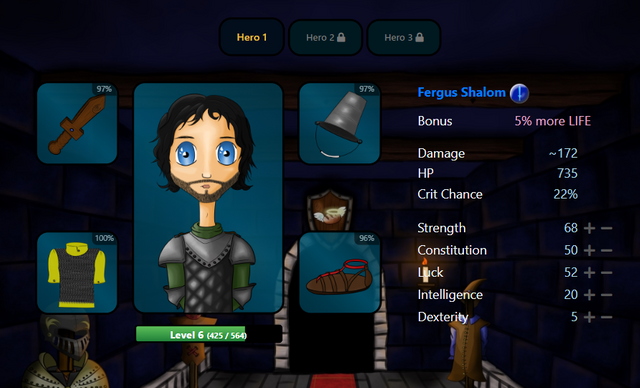 We can spend the gold that we earn to level up our strength, constitution, luck, intelligence and dexterity.
I have been doing that whenever I have enough gold since I would be attacked even if I do not attack others in the Arena.
One of the good ways is to maintain good overall status by levelling up constantly.
We simply need to click on the plus sign to spend our gold to increase our strength, constitution, luck, intelligence or dexterity.
Thanks for supporting and reading my second post in sharing my experience as a test player of Holybread.