hello friends, how are you all, hope ypu all are enjoying your valentine month, today in this i would like to share something very interesting, one of friends asked me to let's go the salad decoration competition in my town, but i was not at all willingly to go, but she insisted me let go n have some fun then i said ok,for a change, lets go n enjoy. As the competition started 2 o'clock pm but we got late, reached there at 4 o'clock, when everyone salad tray is ready for the results.
The objective behind the salad decoration competition was to inculcate healthy food habits, attract everyone towards colourful, healthy vegetables ,awareness regarding the choice of vegetables and create awareness regarding the benefits of eating these healthy vegetables. Really guys the participant's was so talented, my eyes couldn't believed, these designs are so beautiful, which can anyone to eat the healthy vegetables, even creativity was revealed through the beautiful designs and salad patterns formed with different mouthwatering n healthy salad. There are some designs of salads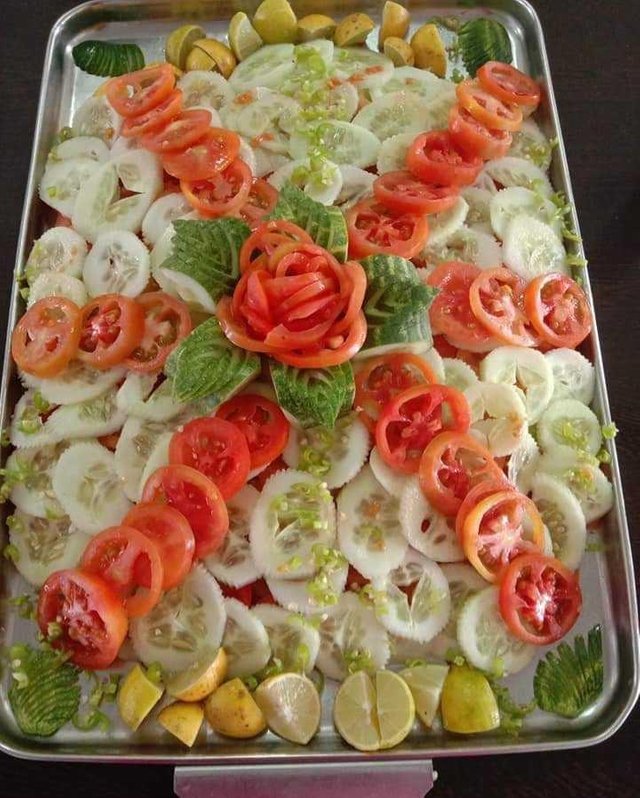 This salad is mainly is made up of cucumber n tomatoes, as india, mainly the old age people in India don't eat onion n garlic as being a devotee of Krishna and a practicing Bhakti-yogi. Well the most attractive thing in this salad is tomato flowers with peeled cucumber, so beautifully it is made of. Other part of salad is common, not anything attractive apart from that flower only.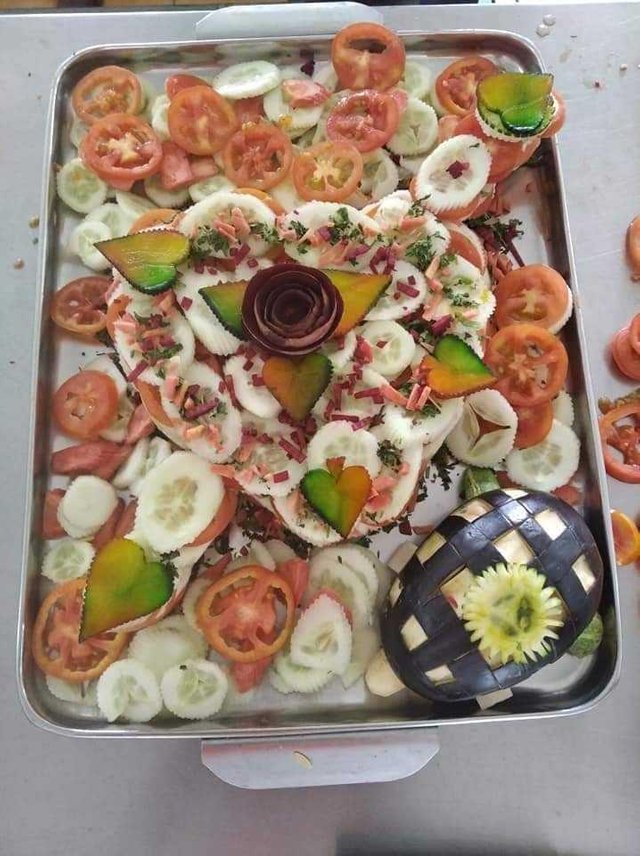 Another beautiful salad decoration, again the main attraction in this beetroots flower, coloured heart shaped vegetable, i don't know what was that, if anybody know what this heart shaped item is, let me also tell it Have you seen brinjal in salad, this is india, indian can do anything 😛 something new n creativity, anyways i like the idea, before it is something different.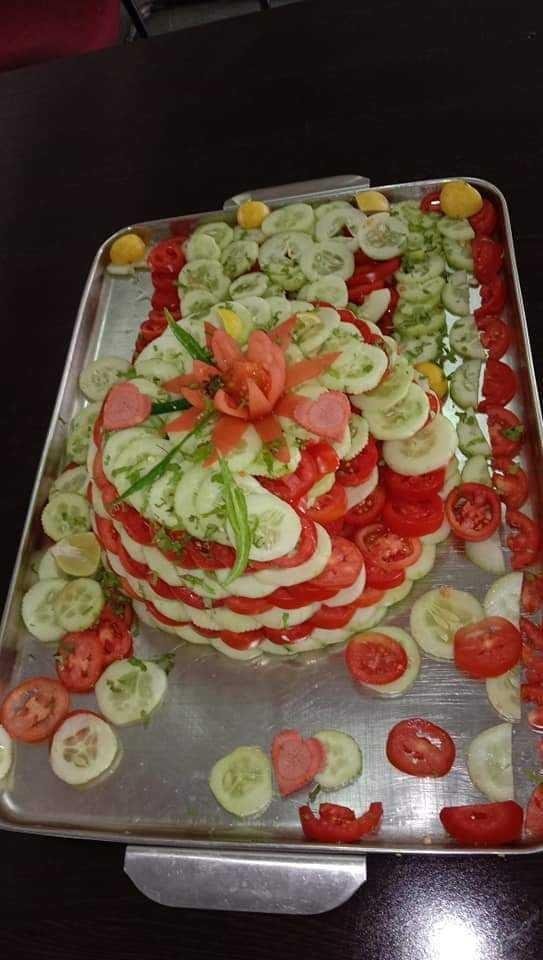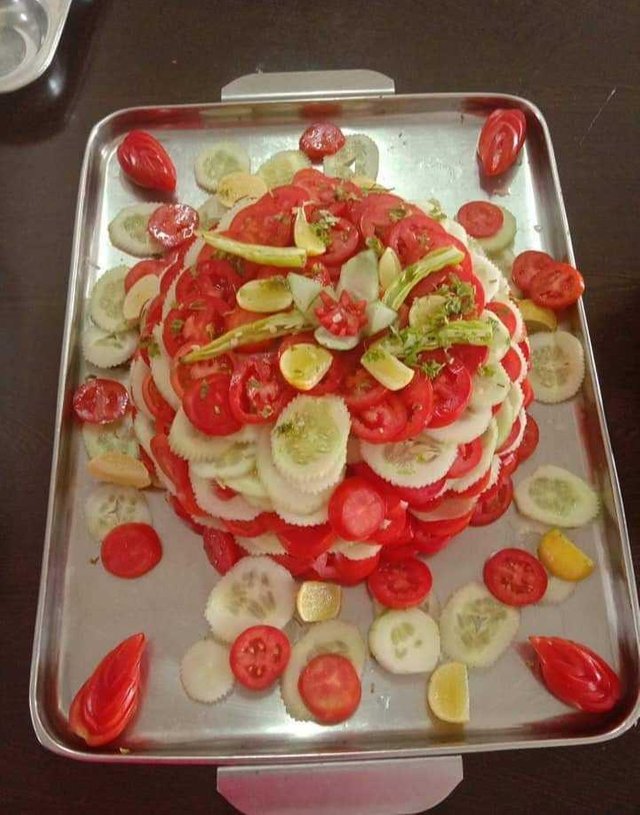 cake like structure salad, it is ok,not very good, but still i will appreciate all the participant who took part in this competition because atleast their try at their level.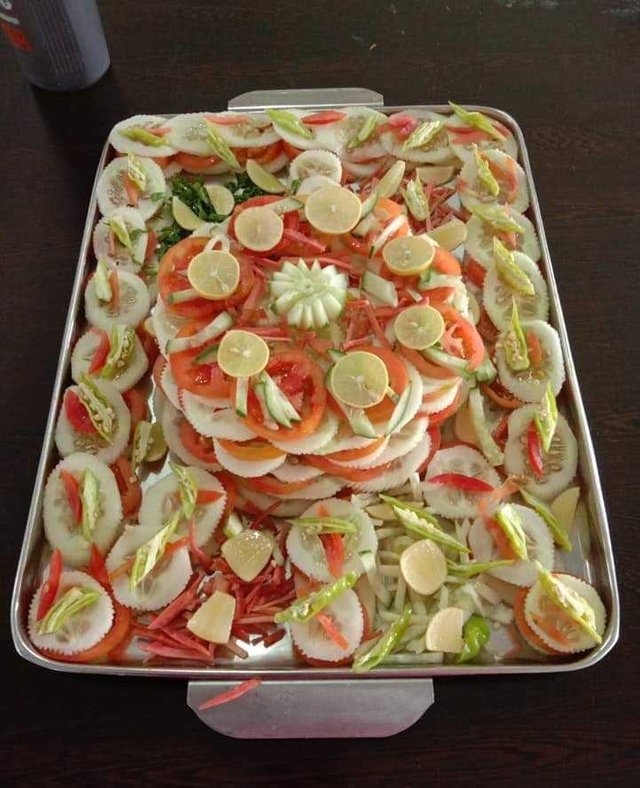 The main focus of the salad Competition is not only the preparation and designs of veg salads but also upon their artistic presentation n design. Equal emphasize was on the hygienic considerations like how participates are working for making the salad presentation, which was to be kept. Cleanliness, hygiene, taste and presentation were the basic criterion for the judgment.
more pictures of salad presentation...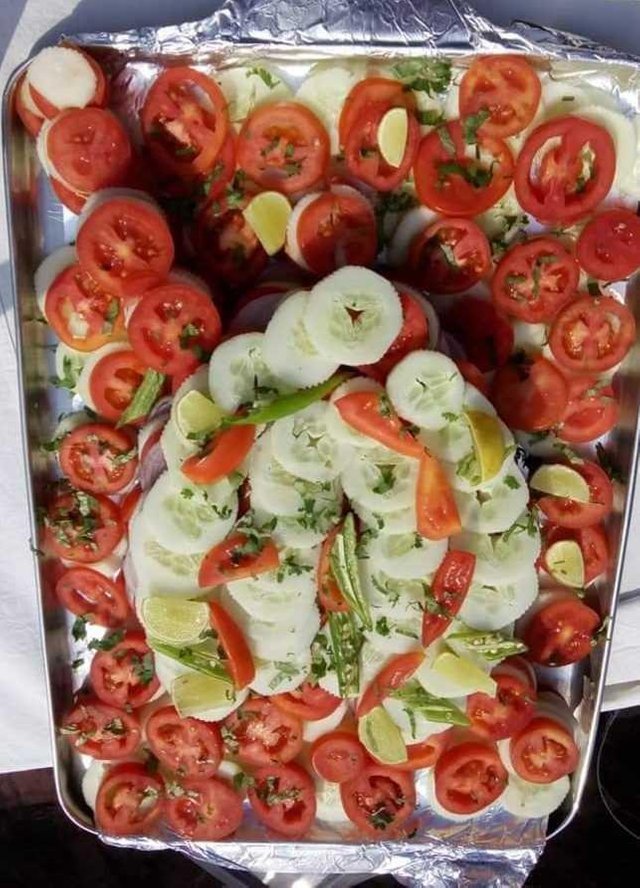 now i start loving salads, thanksyou friends for taking me to this competition.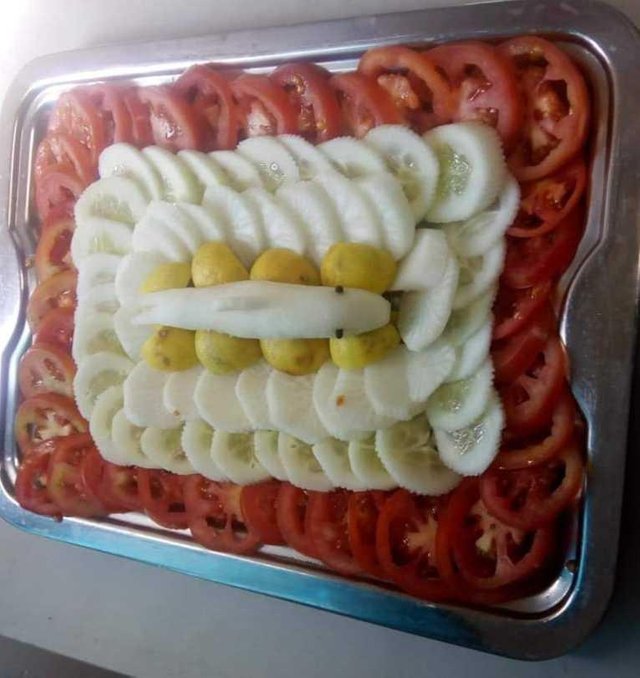 hahaha.. 😂 fish in the salad, actually this fish is made up of cucumber, although the salad is very simple but clean. The cutting of fish us very nice, i like it, well done.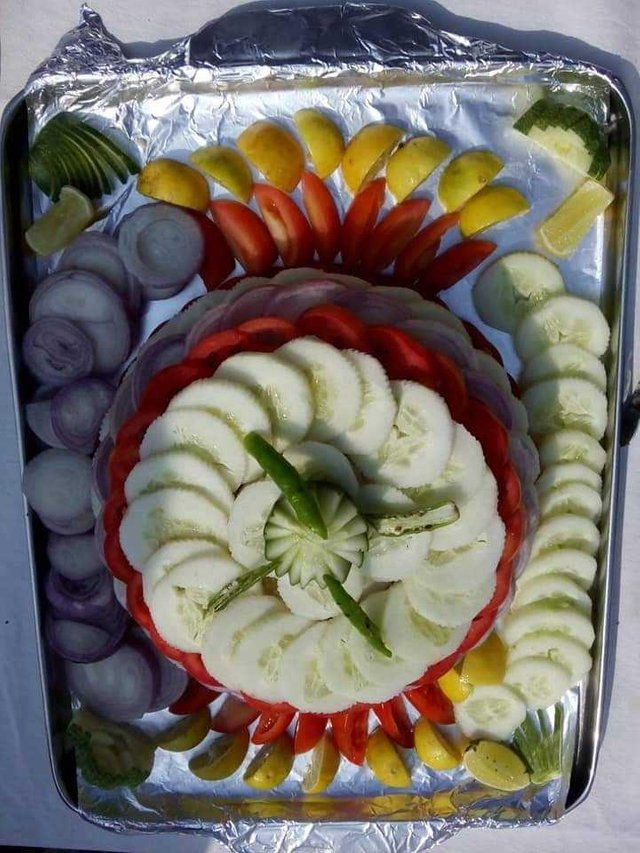 I think we should motivate everyone for their work, give them positive vibes, that their can do much better. All i like all salad presentation but which one you like it, tell me in the comments section
If you liked reading this post, feel free to FOLLOW ME, UPVOTE and RESTEEM! It's always be appreciated. A big Thank you all for your support and love
best regards 🙏
@gargi from India 🇮🇳