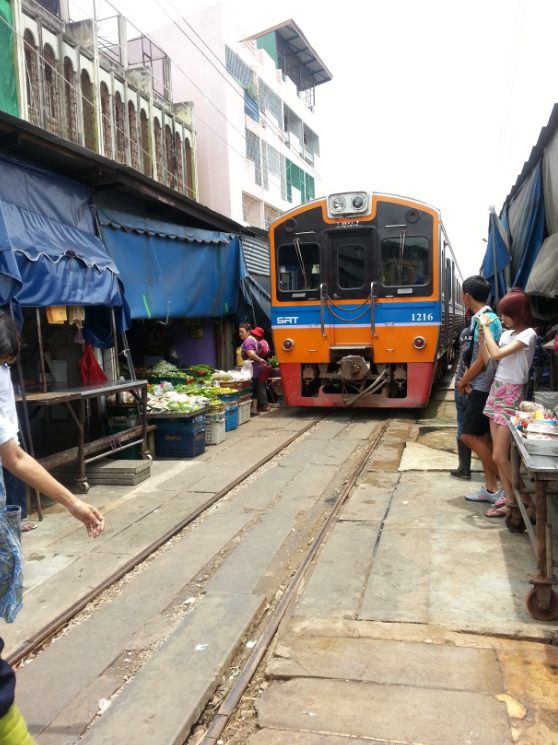 After leaving Amphawa, we came to another distinctive market in Thailand, the Meaklong Railway Market. From Amphawa to Meaklong by songtao just need 7B per person, the driver charge us same as the locals. Songtao was quite comfortable because of the ventilation on all sides. The wind blew over and drove away the sultry air.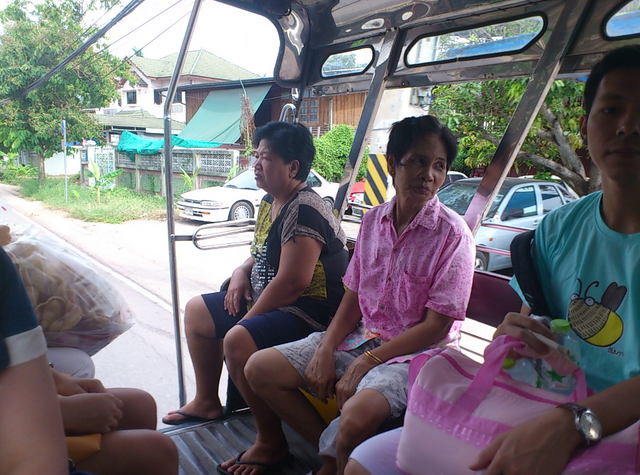 This is Meaklong's railway station. They are all waiting to "take" the train, and we are waiting to "see" the train! There is a time schedule at the railway station. We arrived early, so we walked around in the market first.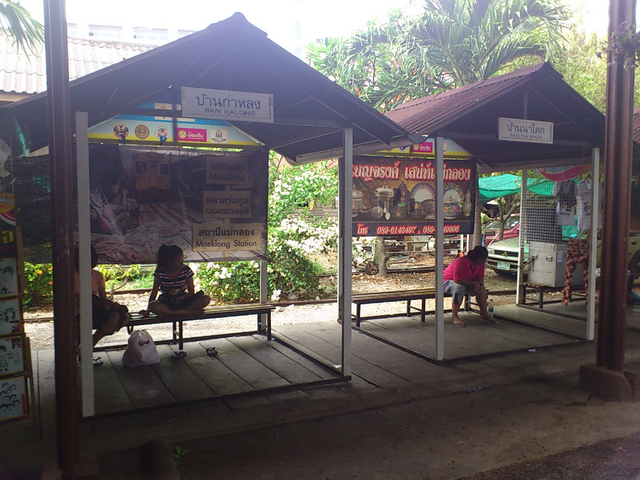 Full of stalls at both sides of the long railroad , they are all directly placed on the ground , selling vegetables and fruits , aquatic products, etc., is a real local market , not a market for tourists.
It is said that the Meaklong Railway Market was form because when the train tracks were built, the local residents were reluctant to demolish and continued to live by the railroad .As a result , they became the world-famous special market .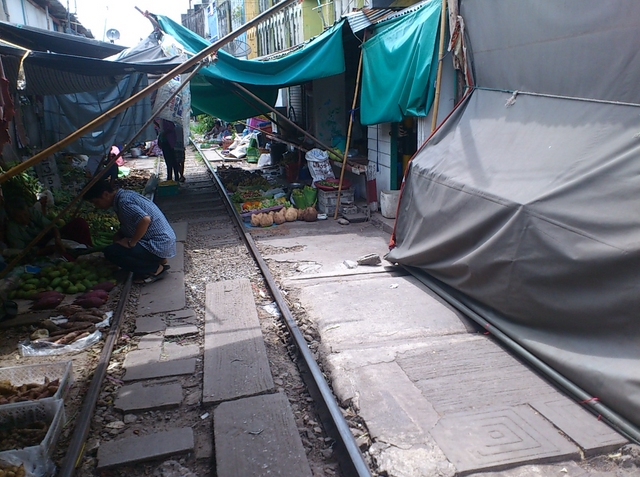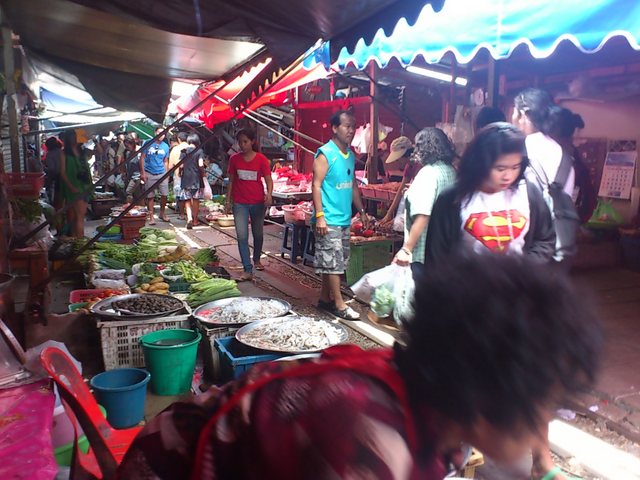 These shrimps looks so big, so fresh!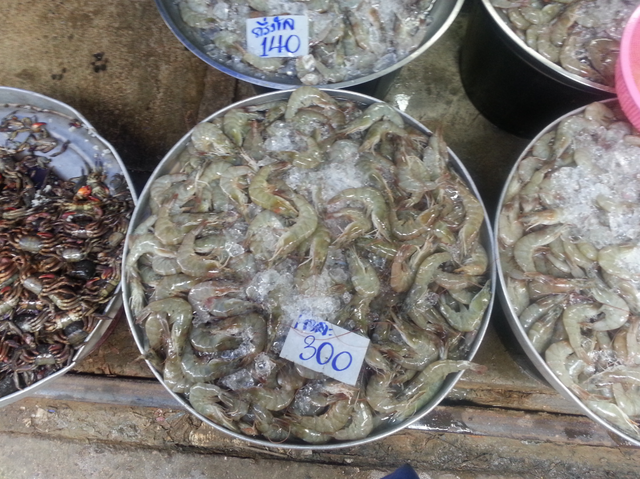 The train was about to come. After hearing the whistle, the stall owners successively put away the stalls and tents! The dark market suddenly became brighter!
However, I was so anxious to see them close the booth. I really wanted to help! Even though the train was almost coming, the stall owners still collect slowly. I know you have experience, but the train was really coming soon. The grandmother in front of me was so slow that I thought because of her old age. Fortunately, just before the train came, she finished to collect the stall. The whole process was so calm, as if mocking Me: "Younth, take it easy ~"
And I saw that the stalls on the ground did not mean to collect, but after the train came, I finally knew that at the height of their stalls, the train passed directly from above without any difficulty ~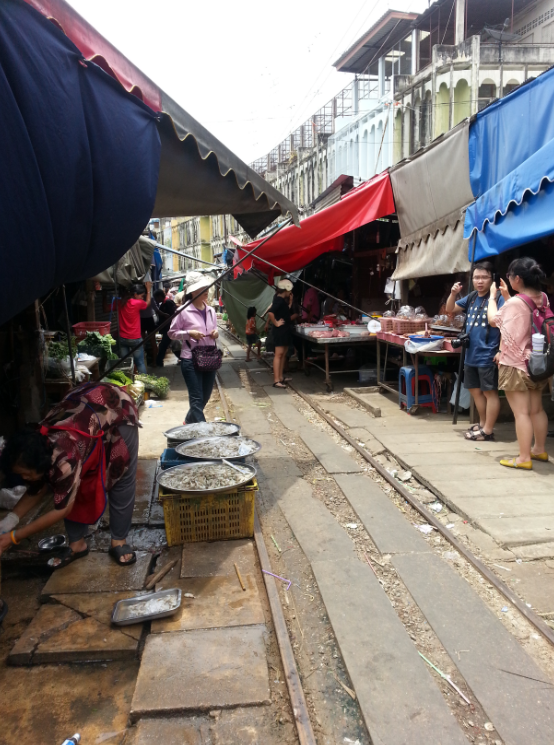 The train has arrived, it's the first time to see a train passing by so close in front of me ! The train was moving very slowly . We were watching the train by the road , and the people on the train are watching us ! Some people walked outside in order to shoot the train, that was so dangerous.
After the train passed, the stall owners slowly restored the stalls, repeating it several times a day!