사질주의적 그림은 전통적으로 사회주의 국가가 강했었지요...
미국 잭슨폴락의 오토매티즘 드로잉 작품이 유명해진 것은 미 정보국의 작전이었다는 설도 있습니다.
소련의 추상미술 강세를 뒤집고자 미국 CIA가 설계해서 뛰웠다는 설이지요.
얼마전 그린 파도의 보말을 강조하려고 바위를 넣어 그려봤습니다.
갑자기 북한 풍 되고 말았습니다. ㅎㅎ
뭔가 의도적이고... ㅎㅎ
Satanist paintings have traditionally been strong in socialist countries...
There is also a theory that it was the U.S. intelligence agency's operation that made Jackson Pollack's auto-matism drawing famous.
It is believed that the CIA designed and ran to reverse the Soviet Union's strong abstract art.
Not long ago, I drew a rock to emphasize the barley of green waves.
Suddenly, it became like North Korea.
Something intentional...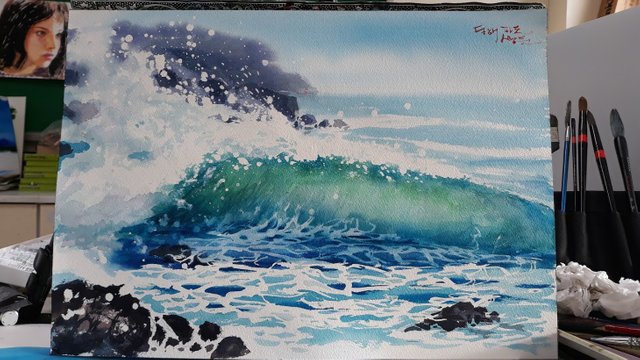 어떤게 더 좋으신가요?
지난주 그린 그림.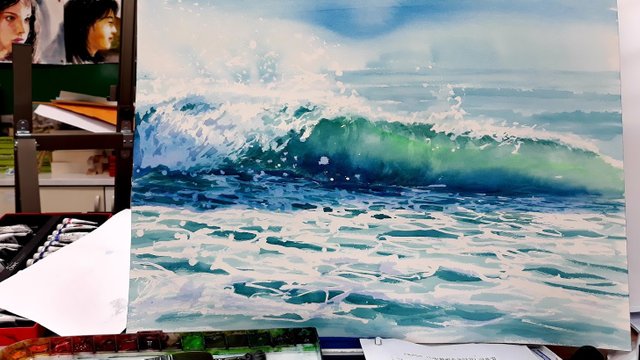 잭슨폴락의 추상표현주의 자동그리기는 얼마전 헨리가 시도한 작품입니다.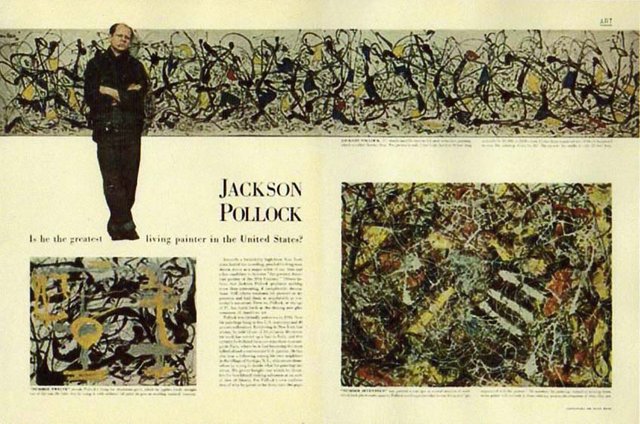 But Greenberg, a renowned art critic, saw his work at the time.
"It's going to lead the future of American art with Pollock's next work."
After that, his automatic technology.The dribbling technique that emphasizes original behavior becomes the representative of American abstract painting.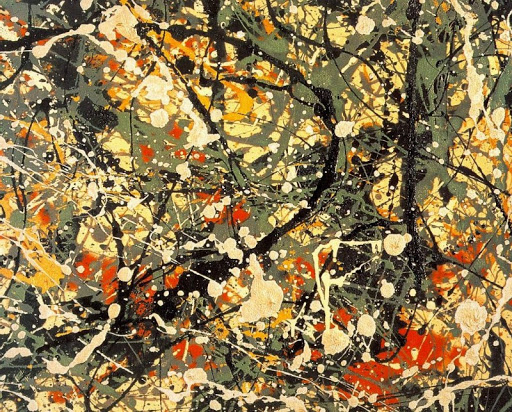 그는 스스로도 이유를 모르겠다고 할 정도로 초단기간에 극적인 명성을 얻었다.
잭슨 폴록이 1946년에 발표한 작품 <열기 속의 눈>은 아직은 드리핑 기법을 활용하기 전의 회화로, 올-오버 구도를 취하여 앙드레 마송의 자동주의 데생의 영향을 받은 것입니다.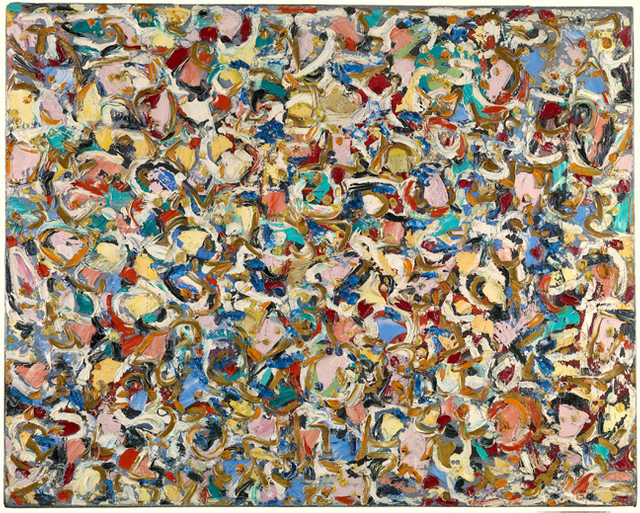 그런데 저명한 미술평론가 그린버그는 당시에 그의 작품을 보고
"이 작품은 폴록의 다음 작품들과 함께 앞으로 다가올 미국의 미술을 선도할 것"이라고 평가했죠..
그 후 그의 자동기술....독창적 행위를 강조한 드리핑 기법이 미국 추상회화의 대표주자가 됩니다. ^^