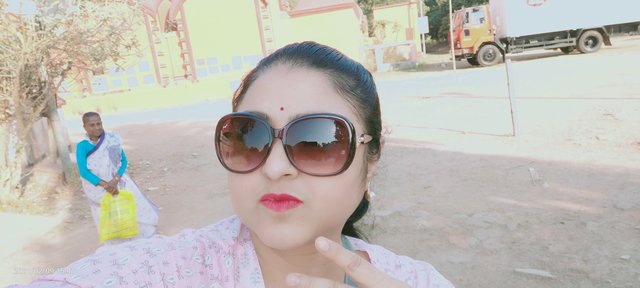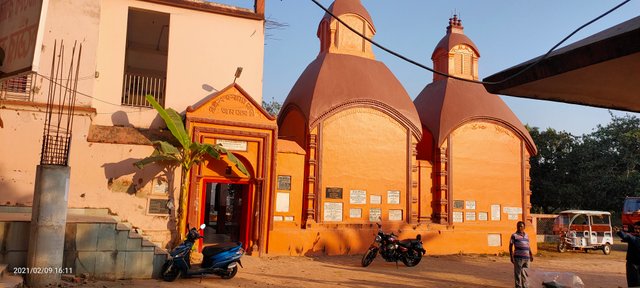 Dear Friends,
How are you all? I am not good. Though; I post original content. Also, a few people have fun giving downvotes on my posts. And I am shocked to see them active on other platforms too.
When I was also active there, I was highlighted by saying I am running my content on both platforms!
Now, I am active only on steemit. Because I believe those who are using copy and past; for self-posts; and not using free pictures; how can those people judge others?
Today I am not here to ruin my mood on them. I am here today to share a few moments that I spent at the temple Karunamoyee.
In our Hindu religion, God is called Bishwakarma, the God of the architect.
We worship every Iron made thing and worship them before using it.
In the same way, we bought the new car to worship it.
When we all reached the temple, the guard told us that the temple is closed and will, open at 4 pm.
Then we decided to roam here and there to spend the time. My nephew was sleeping on my lap.
Whenever my nephew travels by car, he always goes to sleep.
After roaming for 45minutes, we again reached the temple. My nephew, my sister-in-law, and I took many pictures. My sister-in-law went for puja; I didn't go inside the temple. I believe in karma.
I believe in Vivekanandas' bani(quotes)- "Jibe prem Kore Jei Jon, sei Jon sebiche Ishwar."
The meaning in English- "Those who love to serve humans; obey the Lord in the true spirit" - Swami Vivekananda.
After finishing the puja, we return to our home. It was an excellent experience; because the location of the temple was nice.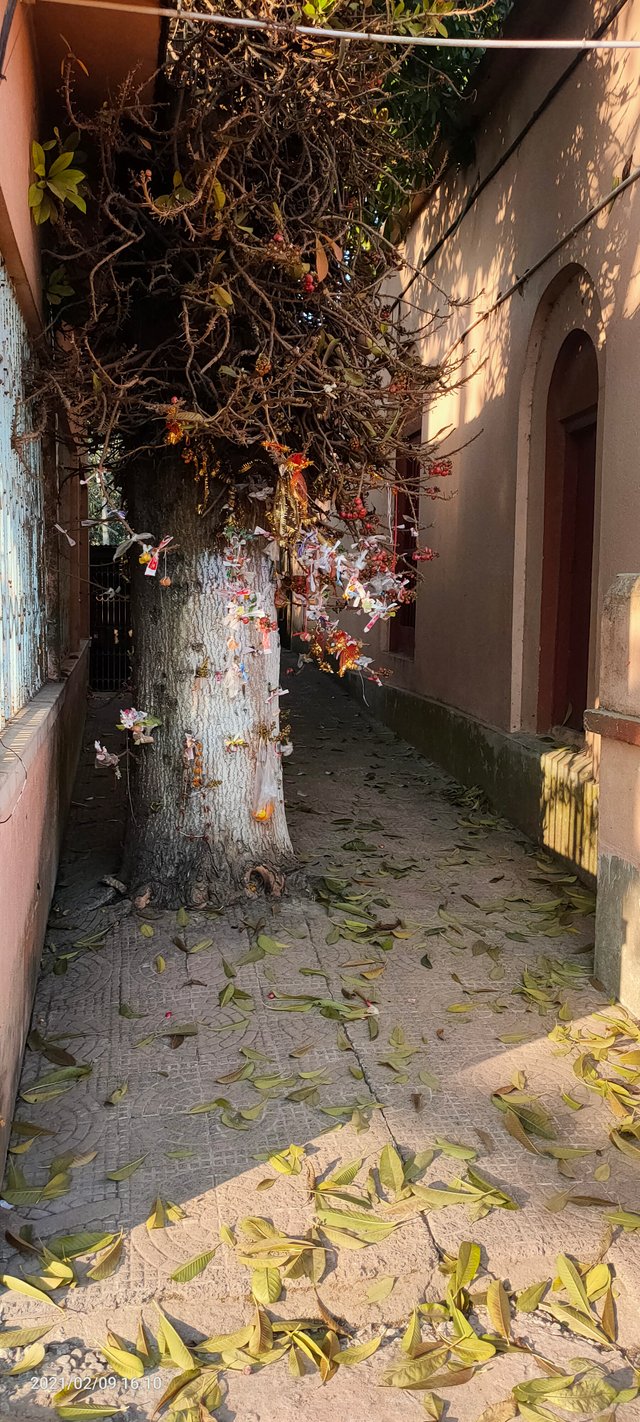 "Study everything good from others, but bring it in, and in your way adsorb it; do not become others."-Swami Vivekananda.