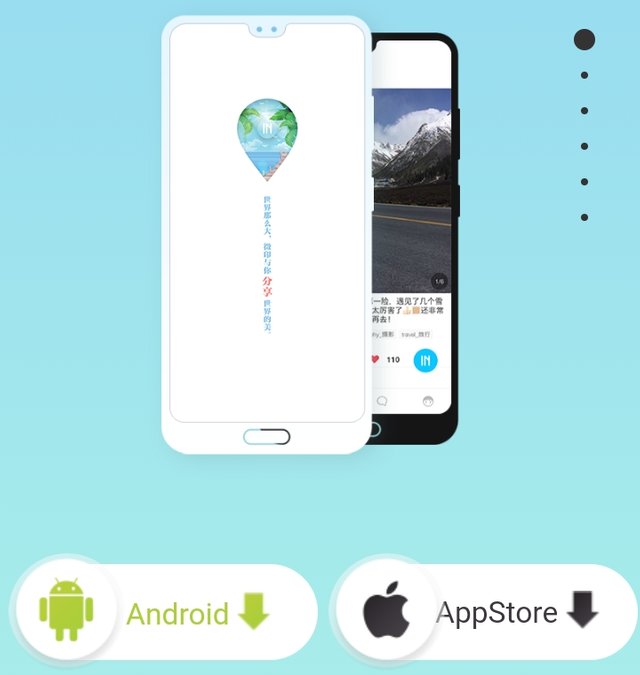 Ini Merupakan Postingan Asli Milik sampraise Yang Saya Coba Buatkan Ke Dalam Versi BAHASA INDONESIA, Untuk Mengedukasikan Pengguna Indonesia Terhadap Platform WhereIn.io Tersebut.
Hari ini saya ingin Memotivasi Kalian Untuk Mempublikasikan Kebiasaan Atau Gaya Hidup Kalian melalui Platform WhereIn.io, aplikasi Berbasis Steem Blockchain ini Untuk Mempublikasikan Konten Dengan Mudah Dan Sederhana. Dengan Tampilan yang mudah digunakan, Tempat Anda berbagi Foto, Pemikiran, Anekdot, Cerita, dan Lainnya.
Awalnya Platform Tersebut Dikembangkan di China, dan memperoleh Adopsi yang cepat Yang menghasilkan pertumbuhan yang Sangat baik, Bahkan Sekarang Mereka Mulai Melampaui Dan Menjangkau komunitas lain seperti komunitas Latin saat ini.
Unduh dari situs resminya :
http://www.wherein.io/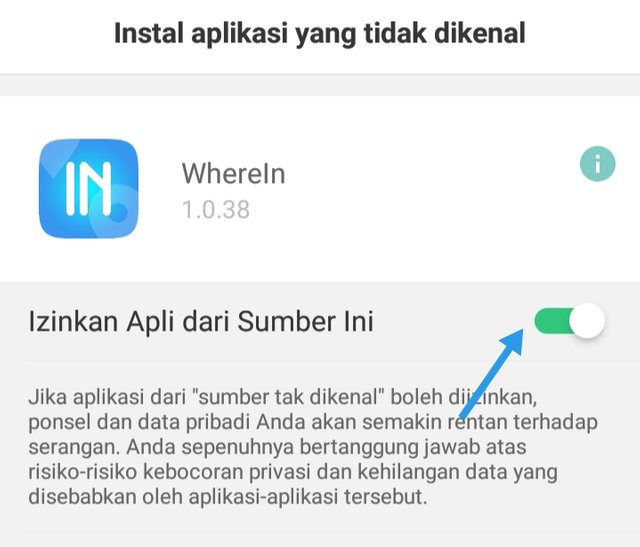 Beberapa perangkat mungkin Terdapat peringatan keamanan, Anda hanya perlu mengizinkan unduhan dari sumber ini, Karena APK Tersebut benar-benar aman.
Saat ini aplikasi tersedia Pengguna untuk Android Dan pengguna iOS.
LANGKAH-LANGKAHNYA :
Setelah Anda mengunduh aplikasi, Anda harus mengikuti langkah-langkah berikut. Semuanya sudah Kami Tandai sehingga memudahkan Anda Untuk memulainya.
Pertama-tama, Pilih ikon Profil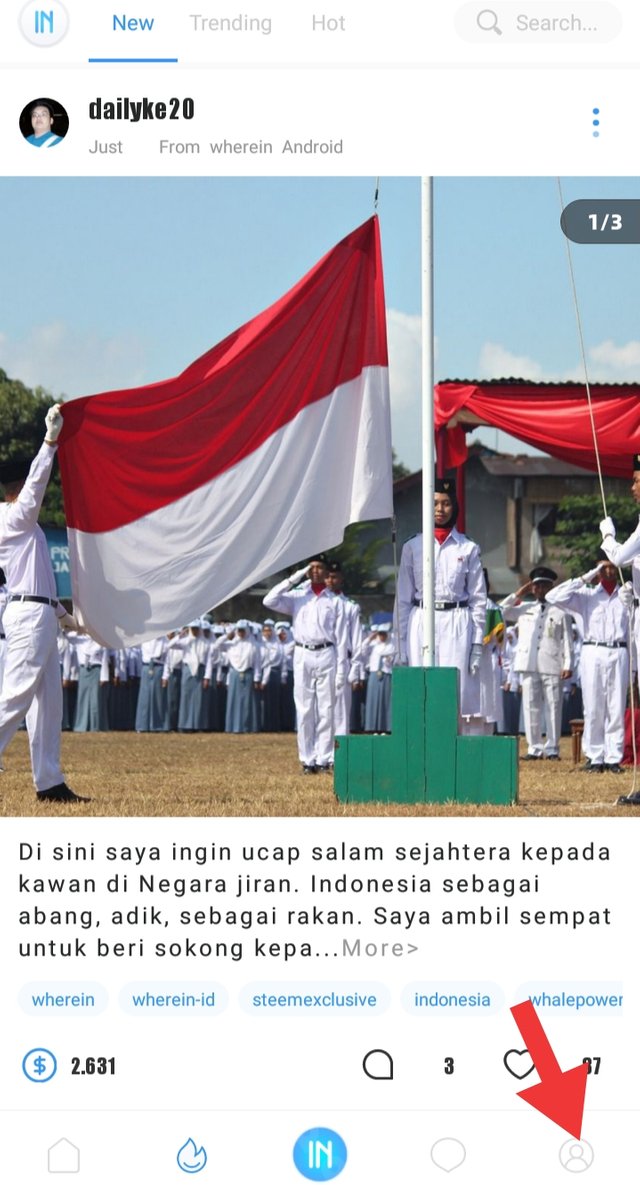 Ini akan meminta Anda untuk memilih bagaimana Cara Anda ingin masuk sehingga Anda hanya perlu klik "Choose How To Sign In" dan kemudian pilih "Sign in With Whereinconnect".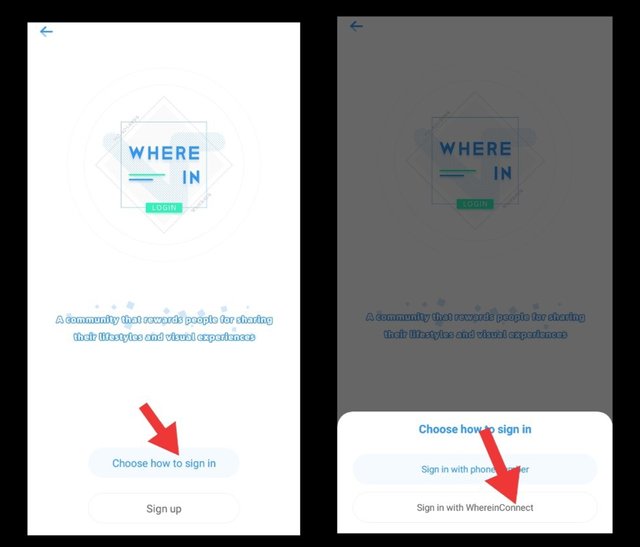 Ini Hanya memberi tahu Anda bahwa Anda dapat Mempublikasikan, Vote , Berkomentar, Mengumpulkan hadiah, dan Mengedit Postingan. Anda Hanya Perlu Memilih "Menerima" Di Bawahnya Dan Kemudian Anda Akan Di Arahkan Untuk Memasukkan Nama Pengguna dan kata Sandi Aktif Anda ( Anda Bisa Mendapatkannya Di Dompet Steemit Anda) atau Anda juga bisa login dengan Kunci Utama ( Kata sandi yang Anda terima ketika Anda mendaftar di Steemit.).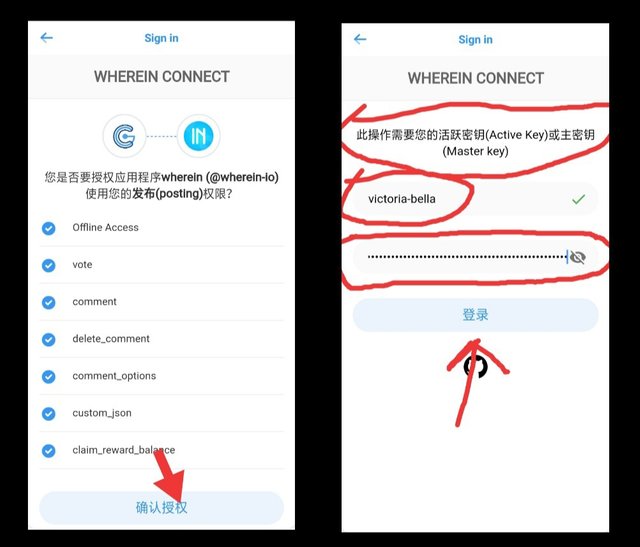 Anda Sudah Berhasil Masuk Sekarang, Selanjutnya Anda Perlu Masuk Ke profil Anda agar bisa melakukan Konfigurasi. Pilihlah imot ikon profil dan Pilih pengaturan profil Anda seperti yang terlihat pada gambar Atau Yang Ada Di Pojok Kanan Atas.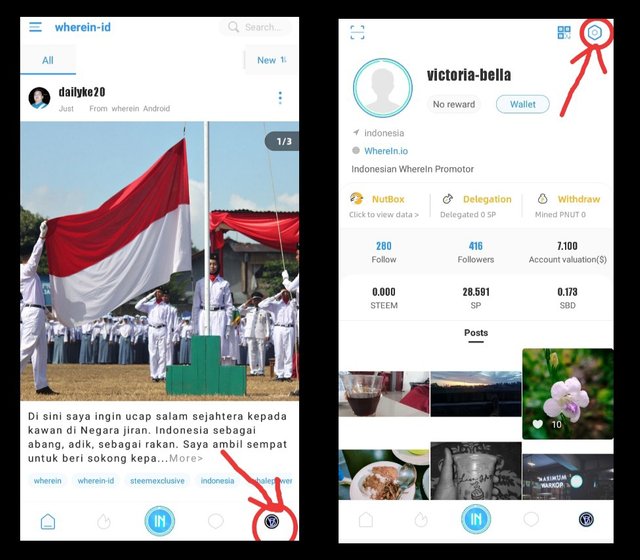 Di Sini Kita Hanya Perlu mengubah API node Dan kita Harus menggunakan Yang steemit.com Dan kita Juga Perlu melakukan Hal Yang Sama Untuk Server (Browser) Juga.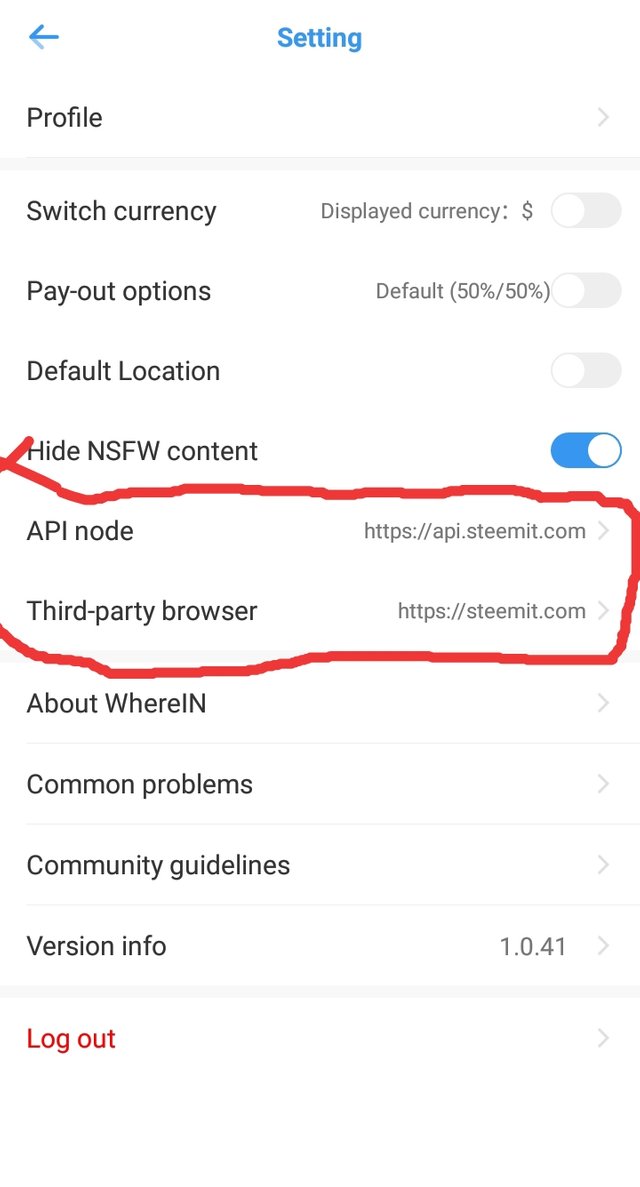 Sempurna, Sekarang Kita Hanya Perlu mengonfigurasi Komunitas wherein-id Dan dengan cara ini Kami dapat membuat Anda lebih cepat Mendapatkan Dukungan Berupa Vote Dari Kami, Karena Saya Kedepannya Memiliki Hak istimewa Dan Akan Dipilih sebagai Curator untuk Komunitas Indonesia oleh @wherein, Ini Sangat Sederhana, Anda hanya perlu pergi ke Beranda dan kemudian ikuti Langkah-langkahnya seperti Di gambar.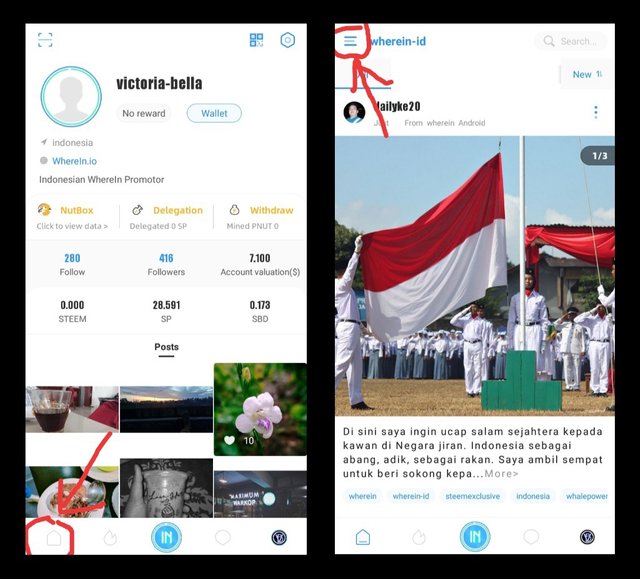 Selanjutnya yang Harus Anda lakukan adalah meng klik add Seperti Yang Ada Pada Gambar Berikut :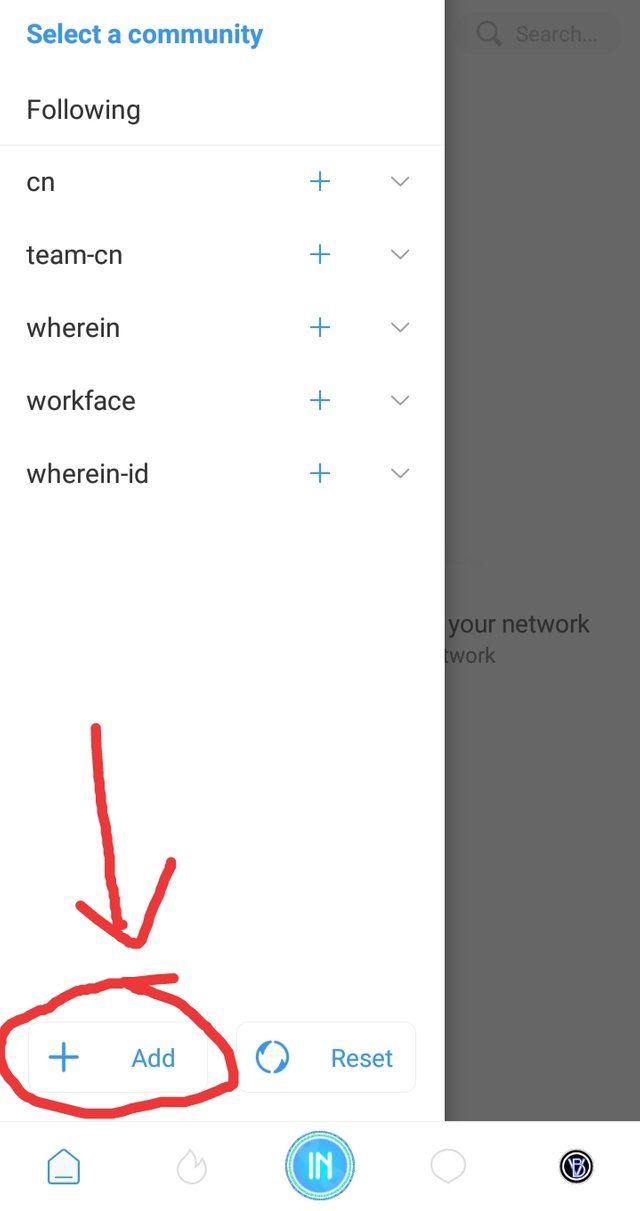 Anda Hanya perlu menulis Indonesia di baris pertama, Dan di baris kedua Anda Harus menulis wherein-id dan Selanjutnya Anda Hanya perlu menekan OK Seperti Yang ada Pada gambar.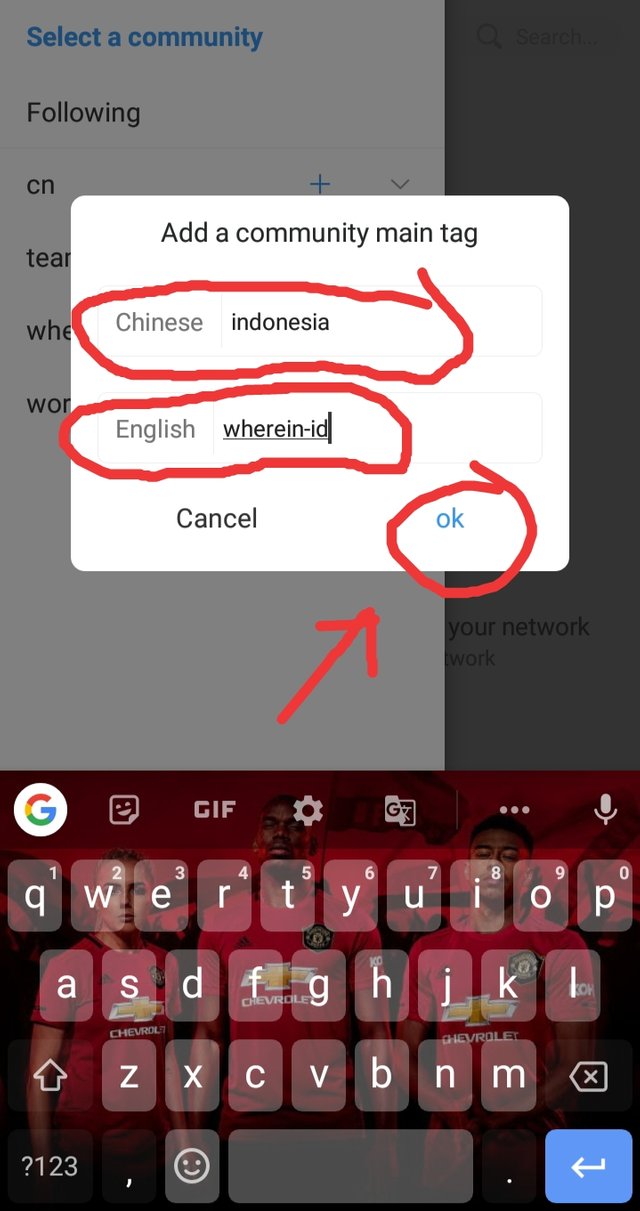 Siap, pilih wherein-id dan Anda Dapat melihat Semua konten dalam Bahasa Indonesia melalui aplikasi.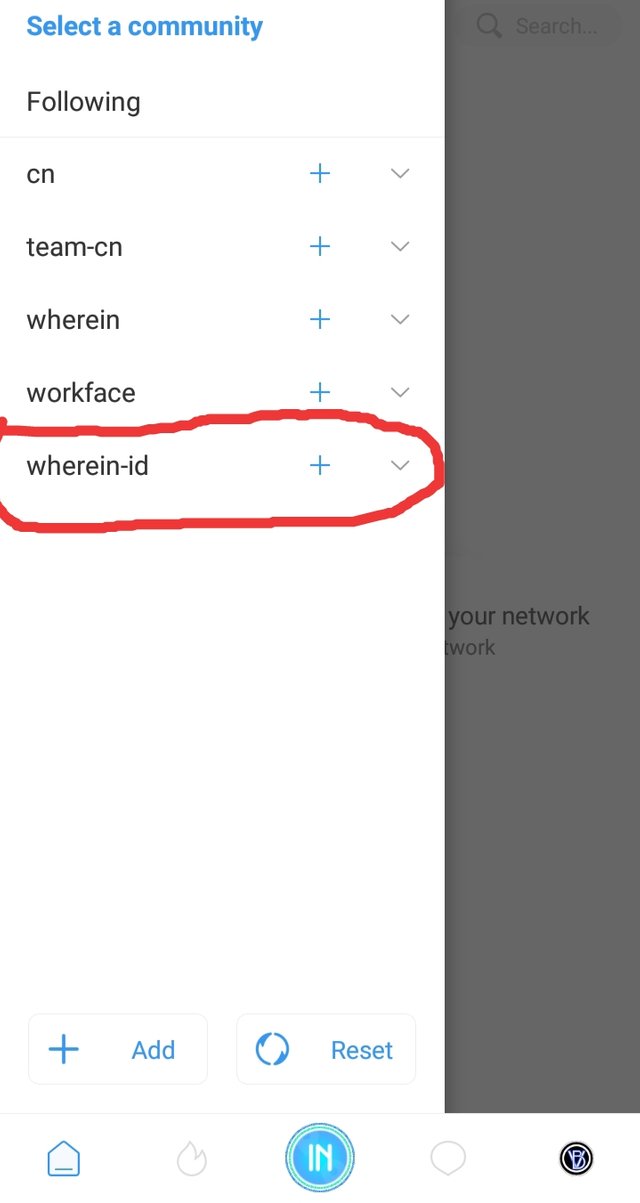 Setelah Anda menyelesaikan proses sederhana ini, Anda siap untuk memposting Artikel. Pilih ikon IN Yang ada Pada Tanda Panah Seperti Pada Gambar agar Anda dapat menulis Postingan Anda.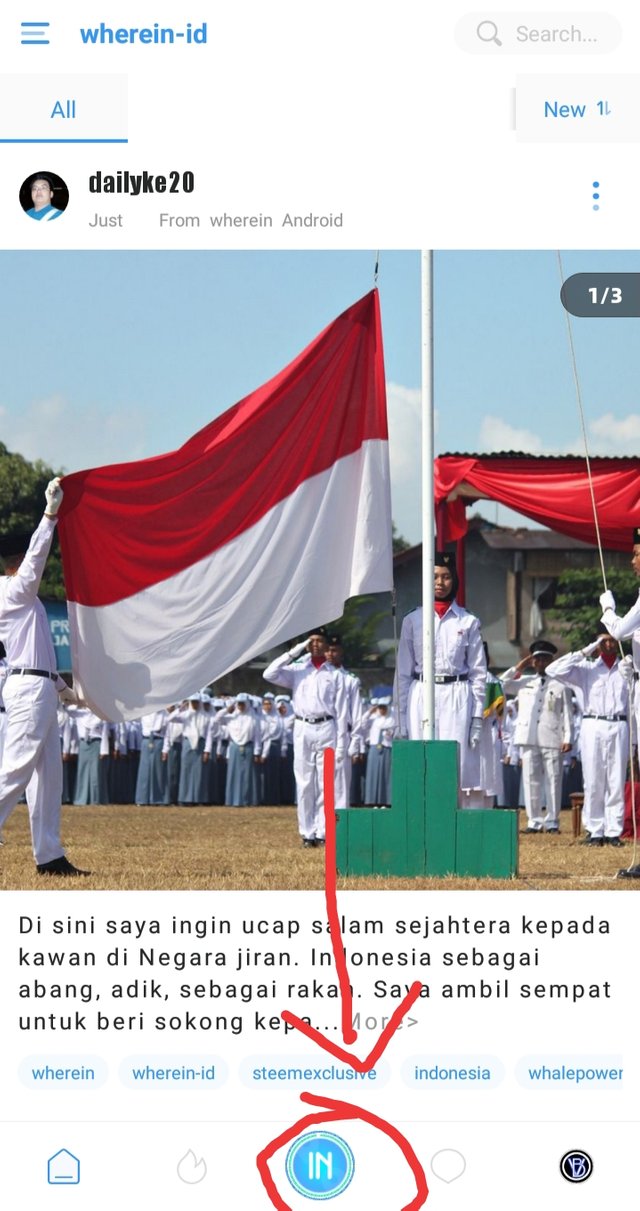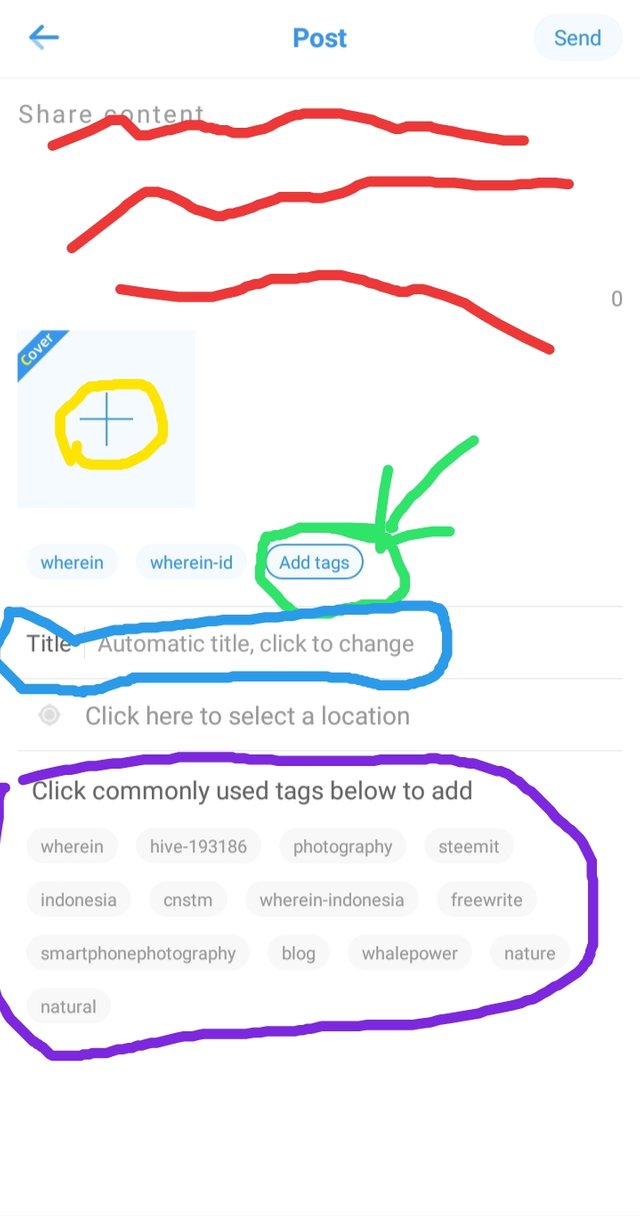 • Merah : Untuk menulis konten
• Kuning : Untuk meletakkan foto, Anda dapat menggunakan satu hingga 8 foto
• Biru : Untuk mencantumkan judulnya
• Hijau : Untuk menambahkan tag,
• Ungu : Anda dapat menulisnya di Tambahkan tag atau menambahkannya dari yang muncul di bawahnya.
Ingatlah untuk selalu menggunakan tag indonesia, wherein-id, steemexclusive Dan Yang Paling Penting Anda Harus meletakkan tag wherein-id Di Awal Karena Jika Anda tidak meletakkannya, Kami tidak bisa Mendapatkan postingan Anda Untuk Melakukan Kurasi. Ingatlah untuk Selalu membuat konten Yang berkualitas Dan menarik perhatian pembaca, Anda dapat tumbuh besar dan diakui bakat Anda melalui Steem blockchain, serta mendapatkan imbalan untuk itu.
Batasan imajinasi ditentukan oleh Anda Sendiri, dan seberapa jauh Anda ingin melangkah adalah keputusan Anda. Berpikir Besar, Hidup Besar, Nikmati WhereIn!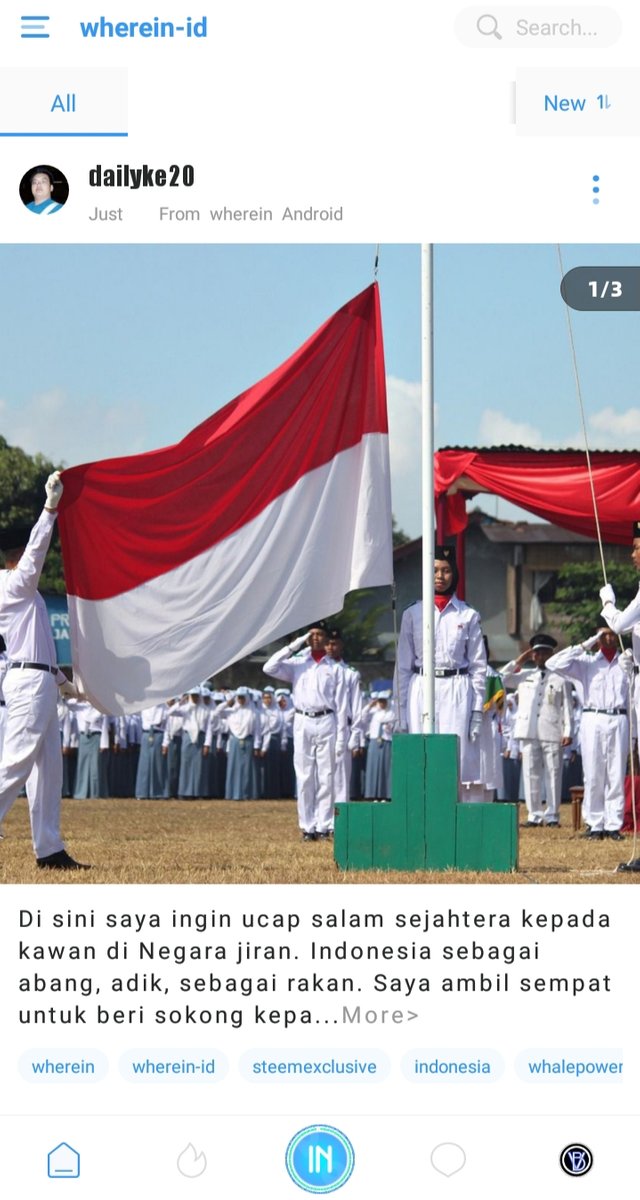 Tunggu Postingan Saya Selanjutnya Yang Akan Meng Update Kembali Informasi Tentang Platform WhereIn ini.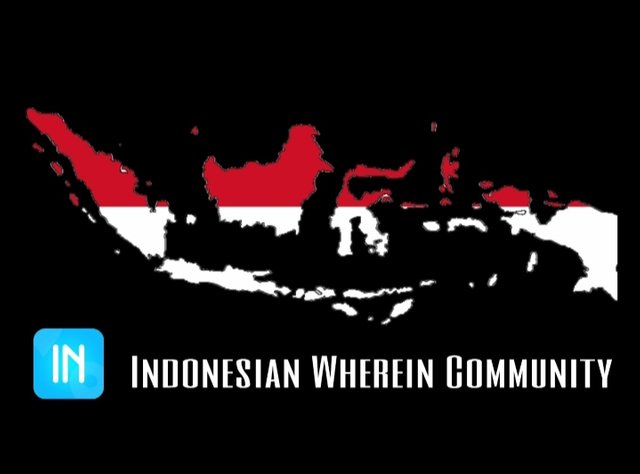 Special Thanks To :
@wherein
@davidke20
@sampraise