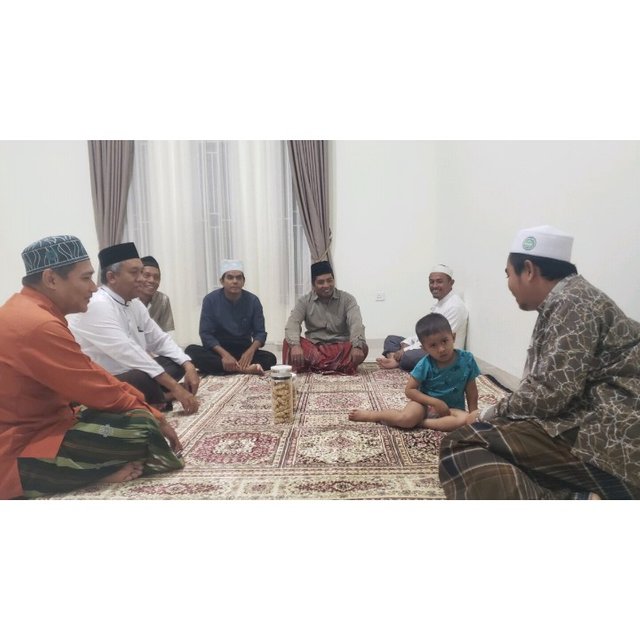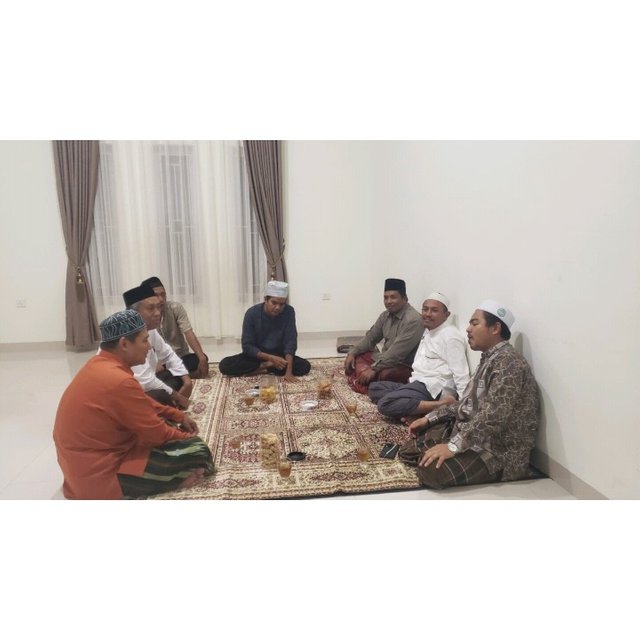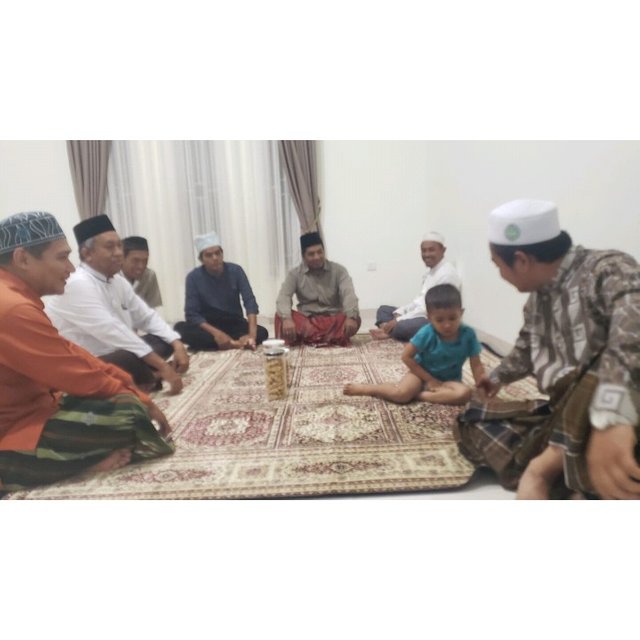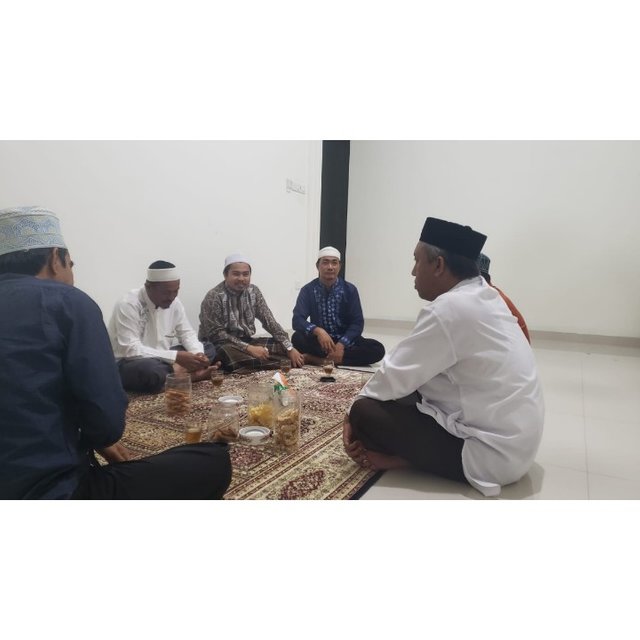 Hello wherein!
Good Night. for steemians and Wherein-id friends, I hope you are always healthy and always successful wherever you are.
Friends, wherever you are in this post on this beautiful night, I want to share photos of the moments when the guests, namely the recitation congregations from Kampung Baru Bireuen, visited my house in the atmosphere of Eid.
as usual, it has become the custom and habit of our society that every holiday or Eid we will all visit our teachers and thank God the worshipers in the City of Bireun also visit my house even though it is the fifth day of Eid al-Adha, namely yesterday.
all of them are worshipers for the Thursday night and Sunday night recitations which are located in Kampung Baru, Kota Juang district, Bireuen district, Aceh province and thank God they are all very compact every year every Eid they must visit my house.
every guest who visits will bring blessings to all of us and also visiting each other is one of our ways to strengthen the ties of friendship and brotherhood among our fellow human beings .. which the reward will be very big for all of us and make it easier for our sustenance and lengthen our life .
hopefully all friends are always healthy and can visit the place of relatives and family especially in a holiday atmosphere or in a holiday atmosphere like the one we are currently living, hopefully we will always be successful wherever we are, see you again in the next post.
Greetings family @rijalaronaceh
Bahasa Indonesia 👇
Assalamualaikum warahmatullahi Wabarakatuh.
Selamat Malam Selamat bahagia semuanya bagi sahabat steemians dan Wherein-id semoga kalian sehat selalu dan sukses selalu dimanapun kalian berada.
Sahabat sekalian dimanapun anda berada pada postingan kali ini di malam yang indah ini saya ingin membagikan foto-foto momen saat para tamu yaitu para jamaah Pengajian dari Kampung Baru Bireuen bertamu ke rumah saya dalam suasana lebaran.
sebagaimana biasanya yang sudah menjadi adat dan kebiasaan masyarakat kita bahwa setiap ada hari raya atau lebaran kita semuanya akan bertamu mengunjungi para guru-guru kita dan alhamdulillah Para jamaah yang ada di Kota Bireun juga bertamu ke rumah saya walaupun sudah hari kelima Lebaran Idul Adha ini yaitu kemarin.
mereka semua adalah jamaah Pengajian malam Kamis dan malam Minggu yang bertempat di Kampung Baru Kecamatan Kota Juang kabupaten Bireuen provinsi Aceh dan alhamdulillah mereka semua sangat kompak setiap tahun setiap lebaran pasti berkunjung ke rumah saya.
setiap tamu yang berkunjung akan mendatangkan rahmat bagi kita semua dan juga saling berkunjung adalah salah satu cara kita untuk mempererat tali silaturahmi dan dan persaudaraan diantara sesama kita.. yang mana pahalanya akan sangat besar bagi kita semua dan memudahkan bagi rezeki kita serta memanjangkan bagi umur kita.
semoga sahabat semuanya sehat selalu dan bisa berkunjung ke tempat sanak saudara dan keluarga terlebih dalam suasana liburan atau dalam suasana hari raya seperti yang sedang kita jalani ini semoga kita sukses selalu di manapun kita berada sampai jumpa lagi di postingan selanjutnya.
Salam Sekeluarga @rijalaronaceh
[WhereIn Android] (http://www.wherein.io)