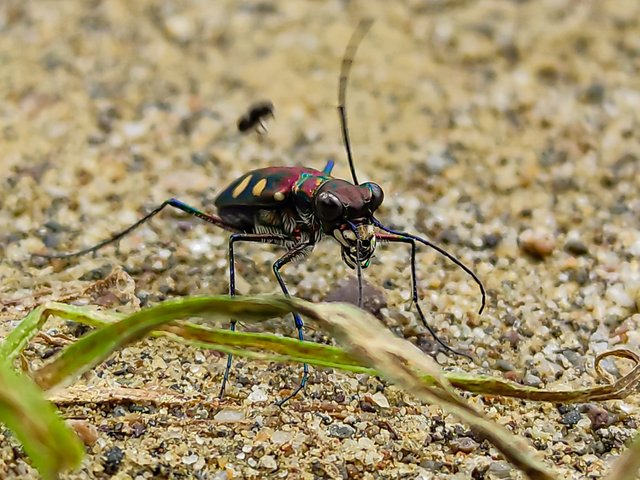 This afternoon I saw tiger beetles in my yard. It is the Cosmodela duponti, a species of tiger beetle in the Carabidae family. The Cosmodela d. has a wide habitat distribution in South and Southeast Asia.
Their distinctiveness can be seen from the striking mixed color patterns on their backs and shields, black, dark red, and metallic blue. Each of the shields has 3 cream-colored spots.
With slender legs, they tend to run very fast and are accustomed to hunting ants or small insects on the ground. It is an impressive predatory beetle.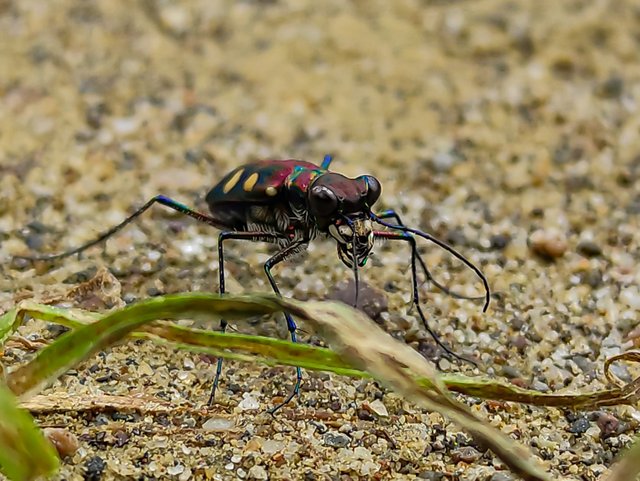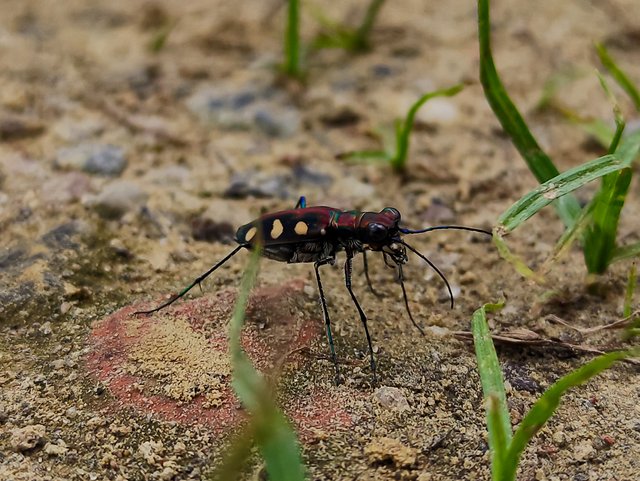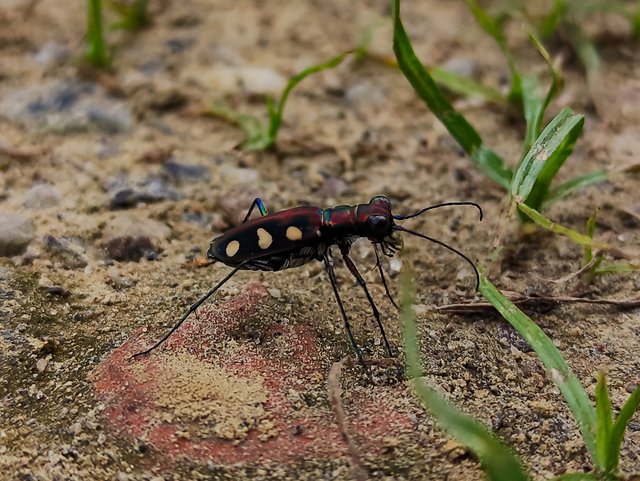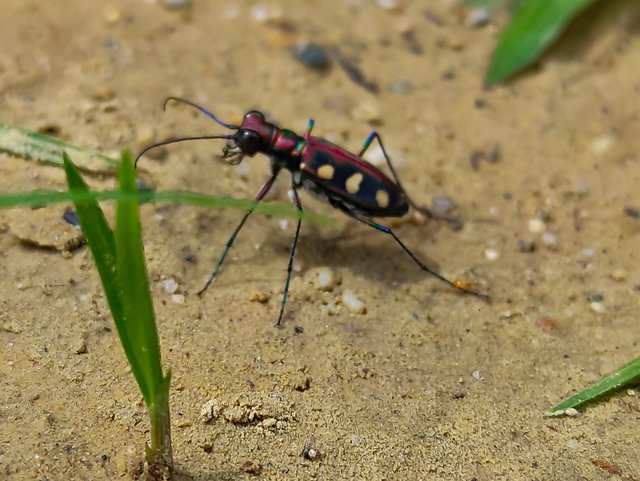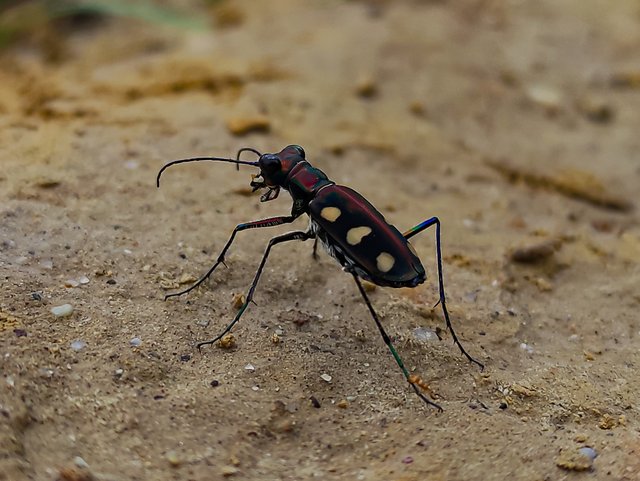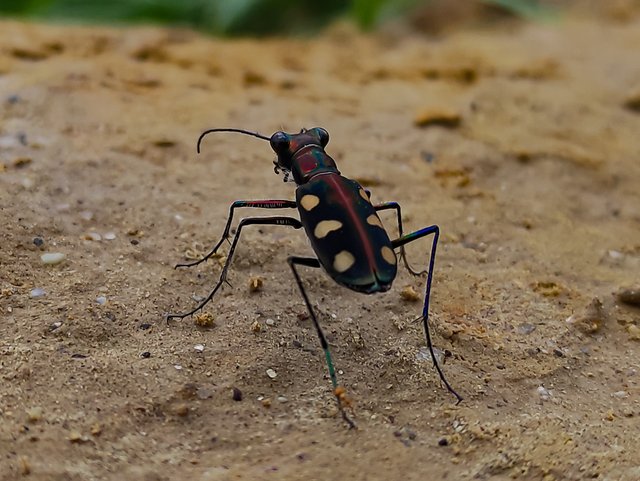 | Camera | Xiaomi Poco X3 NFC + Macro Lens |
| --- | --- |
| Category | Animal Photography |
| Processed | Adobe Lightroom |
| Location | Lhokseumawe, Aceh, Indonesia |
| - | - |
Thank you for stopping by