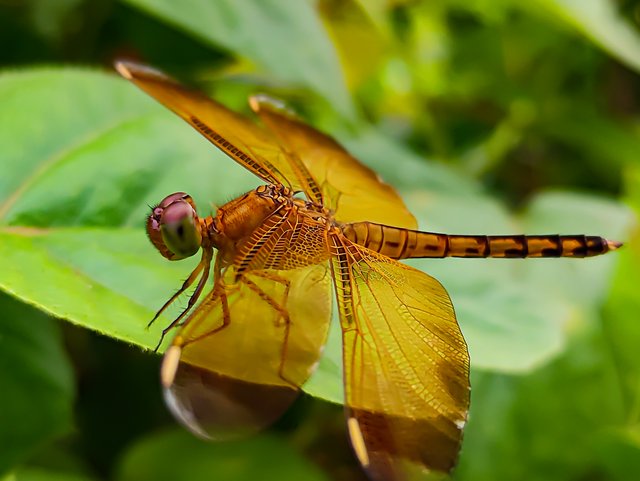 Neurothemis terminata is a species of dragonfly in the genus Neurothemis belonging to the family Libellulidae. I had a little trouble finding the common name for this dragonfly.
Neurothemis s. It has a unique characteristic on its orange wings with slightly darker sides. This characteristic is what distinguishes it from other dragonfly species, which generally have transparent wings.
What you see here is a female Neureothemis s. which can be indicated by its orange color. As for the male, they are dark red.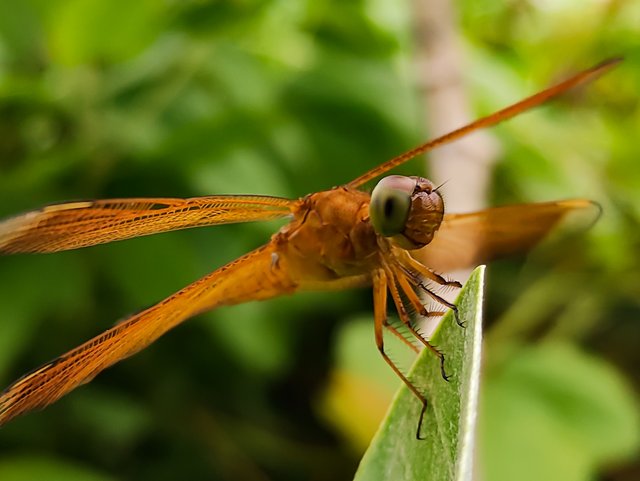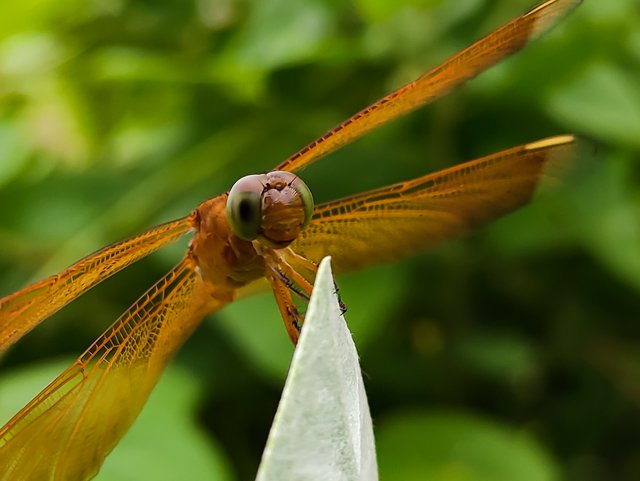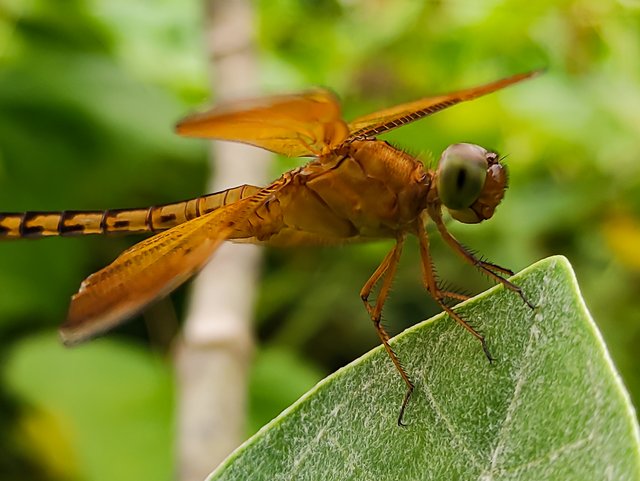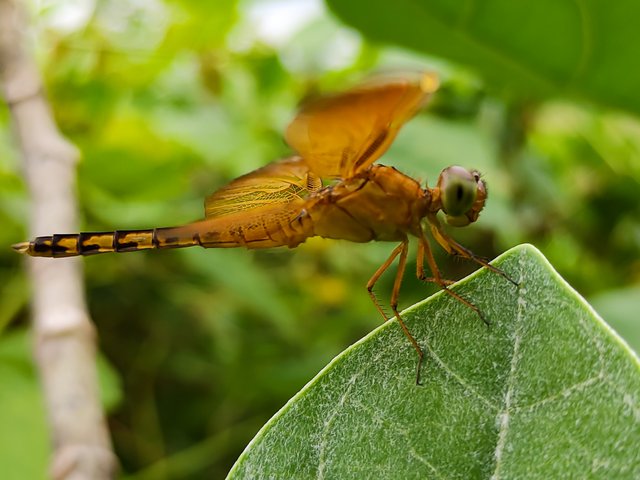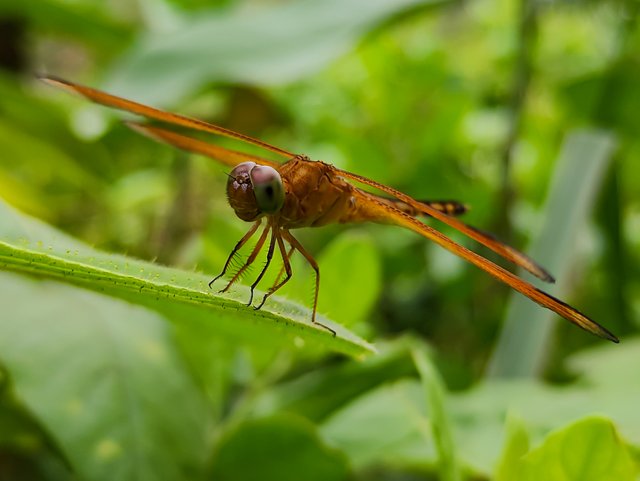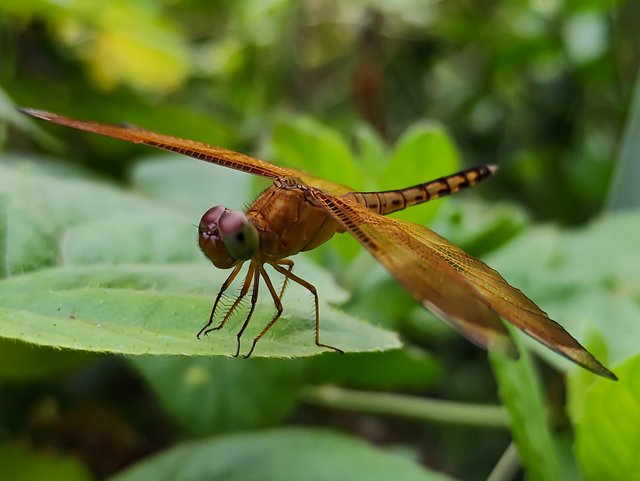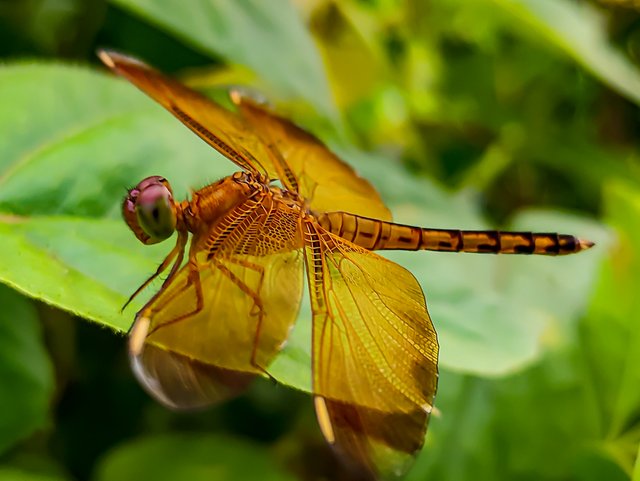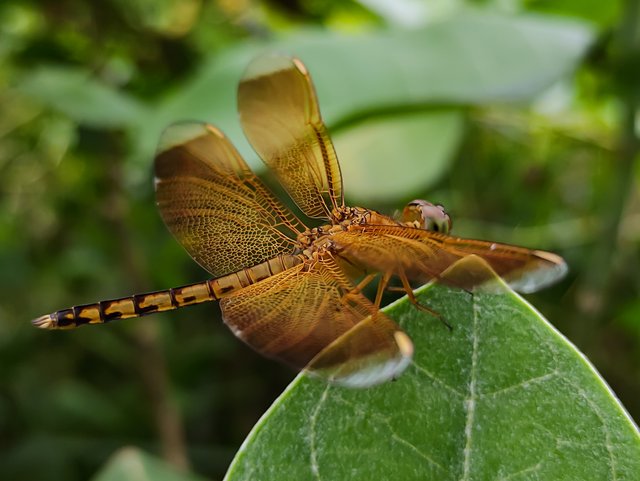 This post is my contribution to Local #Aceh-Team of World of Xpilar Community.
| Camera | Smartphone + Macro Lens |
| --- | --- |
| Category | Animal Photography |
| Processed | Adobe Lightroom |
| Location | Lhokseumawe, Aceh, Indonesia |
| - | - |
Thank you for stopping by