We are 15 minutes away from the NYSE opening.
I'm posting premarket conditions and where this could lead us in the next 24 hours. Of course, when the market opens, we then can see what route Bitcoin and the markets will go for September 18th, 2020.
Coinbase 1hr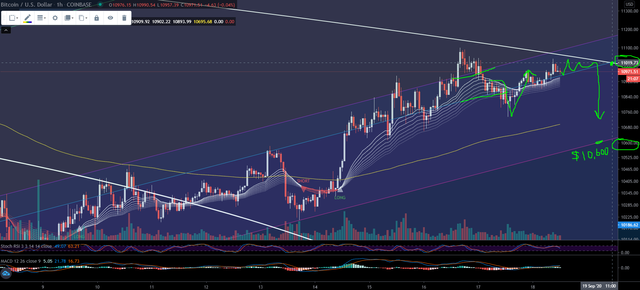 We fell out of the channel yesterday, however, we have entered it one more time to test the $11,000 mark.
But as you can see, we are coming up to a very important fork in the road.
I believe this will "draw the line in the sand" for Bitcoin going on a brand new Bull Run, or just dumping back down to the $9600 range. So, we have to keep a VERY close eye on this issue at stake.
Let's take a look at Bybit.
4hr Bybit chart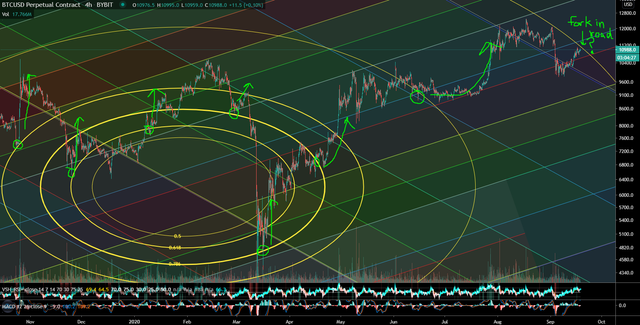 This is what I'm talking about. A FORK IN THE ROAD>
As you can see, most every time we hit the yellow ring, we go UP (big time!)
But one time, we didn't touch the ring, we came tumbling down.
closer (same chart but zoomed in)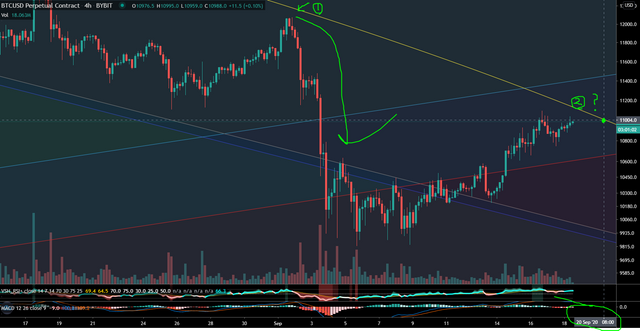 I think this is a "do or die" situation that no one mentioning.
I wanted to bring it to people's attention.
The approach date could be at or around September 20th.
Wall Street Prestats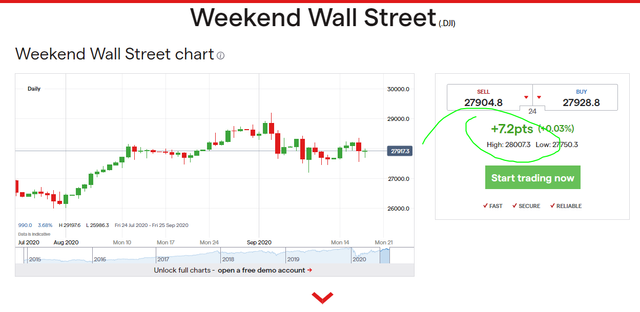 Wall Street Prestats
First off, this is a good tool to use to determine the direction of the market before the stock market opens up.
Dollar Index: current time of post (2hr chart)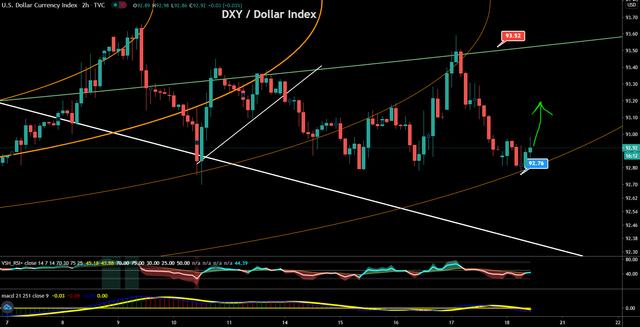 When the US dollar goes up, the rest of the markets go down.
This means Bitcoin and the Dow (and other stock markets) will go down.
Sometimes when the NYSE opens, the direction can change, so let's keep an eye on it. After it opens, I can post post-stats to see where we are on the 'map'.
Dollar Index: current time of post (3hr chart)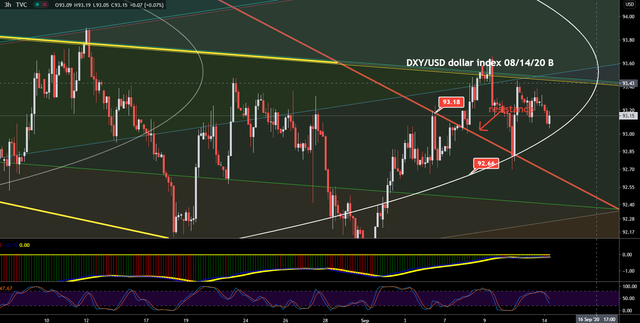 Here is the dollar "road map" on the 3hr time frame.
Sooner or later, the dollar will rise and rise, and just not come back down until it goes into a new channel above.
Currently, support for the US dollar sits at 92.76 and the resistance is at 93.52.
one more thing....
CME gaps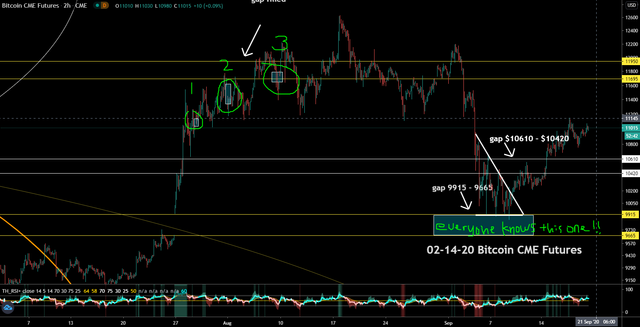 And the last thing I wanted to bring attention to is.... the CME gaps. Everyone seems to know about the gap below us, but there are 3 more ABOVE us!!!! Today (about 7 hours ago, the first gap I marked at '1' has been filled.
the other two gaps are at:
gap 2: $11,340~$11,620
gap 3: $11,650~$11,950
So let's be aware of this. The first gap has already been filled, so why not the other two? They are NOT THAT FAR AWAY....
bye for now~