바트가 예측한 대로 완료되었어요.
Bart is completed as predicted.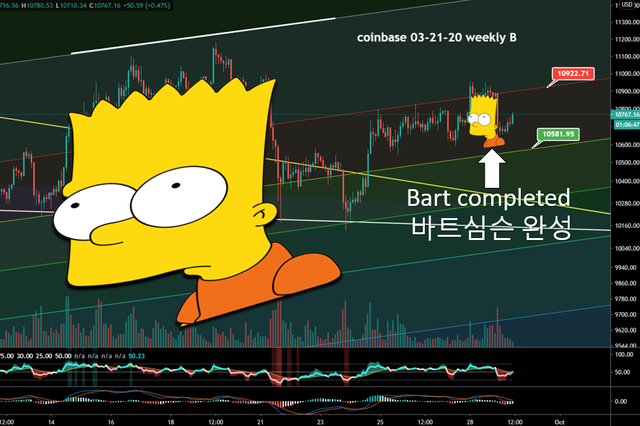 Charts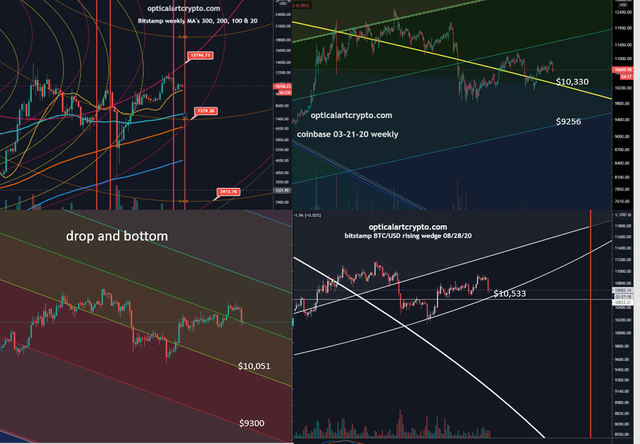 왼쪽 위 차트에 따르면 10월 5일은 이 게임에서 중요한 역할을 하는 것 같아요. 그러니 이 날짜에 주목하세요.
According to the chart on the left, it seems that October 5th plays an important role in this game. So pay attention to this date.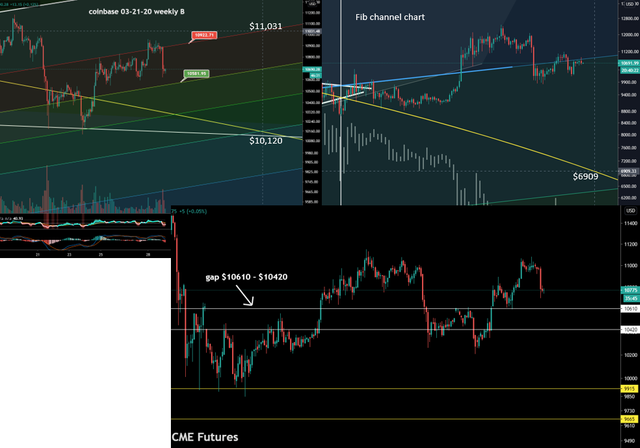 CME 갭이 또 생겼어요.
갭은 $10,610~$10,420이에요.
There's another CME gap that formed.
It is at $10,610~$10,420.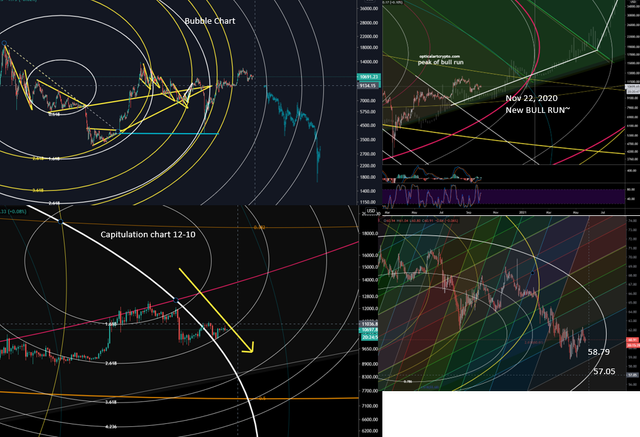 11월 22일이 불런의 시작일 가능성이 있어요. 하지만 보시다시피 수학적으로 숫자를 찾기는 쉽지만 시간을 추측하는 것은 쉽지는 않아요. 우리가 할 수 있는 건 기다리는 것밖에 없어요.
November 22 is possibly the starting date for the Bull Run. But as you can see, it is easy to mathematically find the numbers, but it is not easy to guess the time. All we can do is wait.

현재 비트코인은 UP과 DOWN의 중간에 끼어있어요.
다음 포스트에서 그것에 대해 더 이야기할게요.
Right now, Bitcoin is stuck in the middle of UP and DOWN.
I will talk more about that in the next post.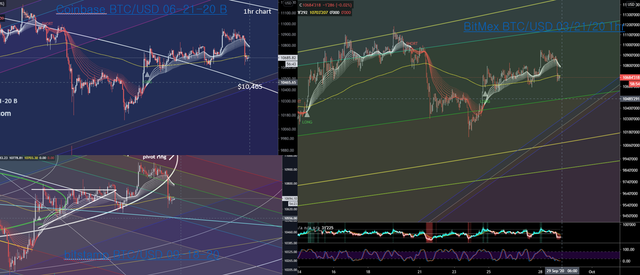 Bye for now.