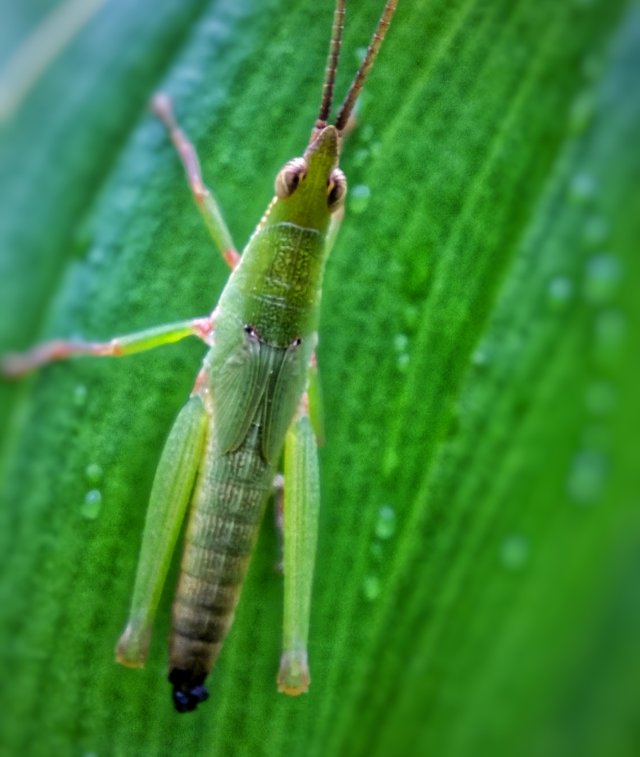 Assalamu'alaikum steemit friends...
Hope you all are in good health. Tonight I want to show you the results of my photography.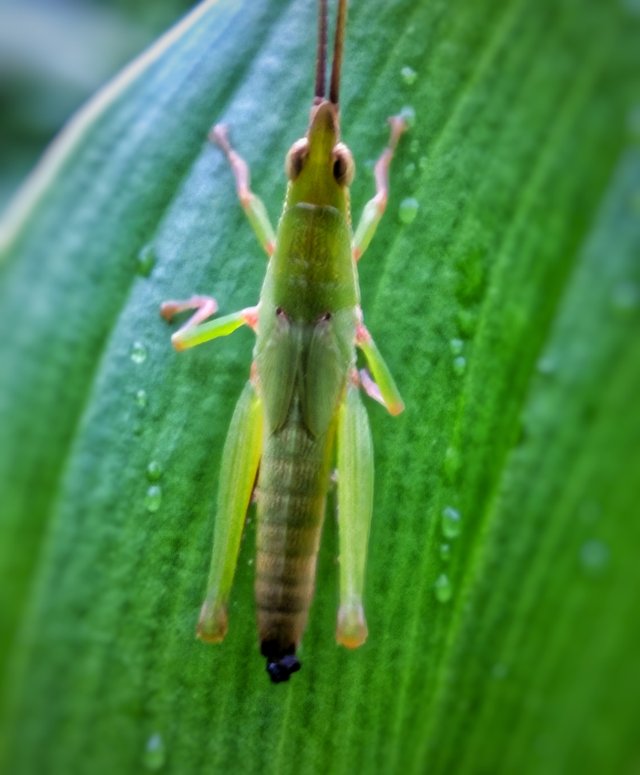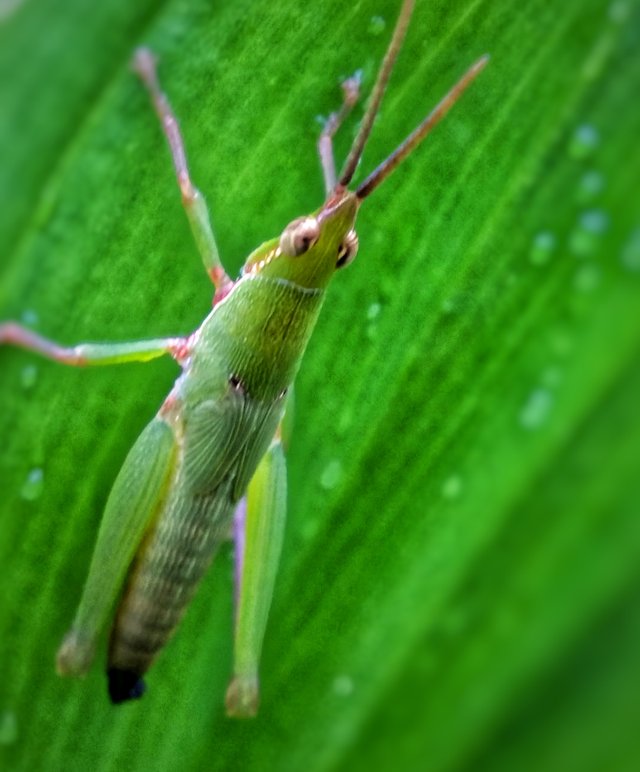 This grasshopper is often found in rice fields and grass in the forest, this one grasshopper has a head shape that is very different from the grasshopper in general has a square head while this one is more pointed upwards and the color is also identical to green.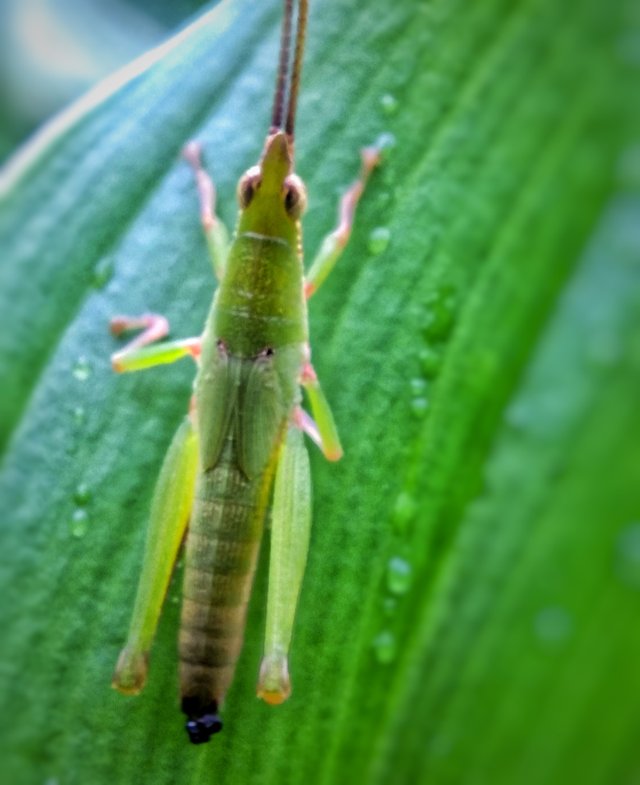 I took this photo of the grasshopper using a VIVO 1727 smartphone camera plus a Sony 25mm Macro Lens located in Geudong. Ocean District. Thank you for taking the time to visit my blog. Hopefully this post is interesting and friends like it. Regards @yanis01