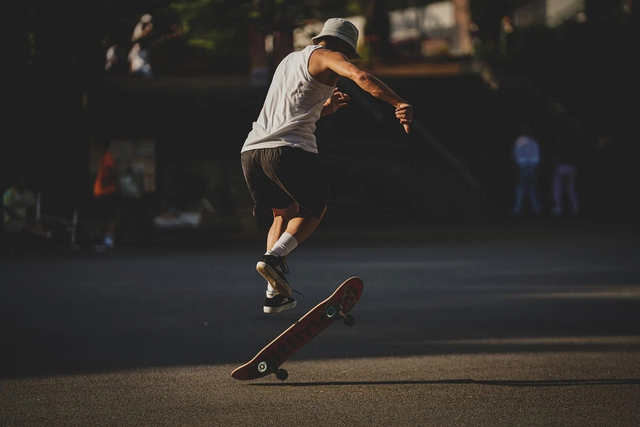 Source
Skateboarding merupakan permainan yang tentunya menantang adrenalin karena saat melakukan olahraga ini, kita bahkan bisa terjatuh dan terjatuh dengan tidak seimbang.
Tentunya olahraga skateboard ini juga bisa membuat anda lebih sehat dan juga lebih berkembang dalam berpikir karena olahraga ini tentunya harus berpikir cepat saat kita melatih beberapa atraksi.
maka dari itu untuk melakukan olahraga ini sangat berbahaya kita harus menjaga keselamatan dimanapun kita berada karena beberapa hal tersebut harus diperhatikan
Skateboarding is a game that certainly challenges adrenaline because when doing this sport, we can even fall and fall unbalanced.
Of course, this skateboarding sport can also make you healthier and also more developed in thinking because this sport, of course, must think quickly when we train some attractions.
therefore to do this sport is very dangerous we have to make safety wherever we are because some of these things must be considered