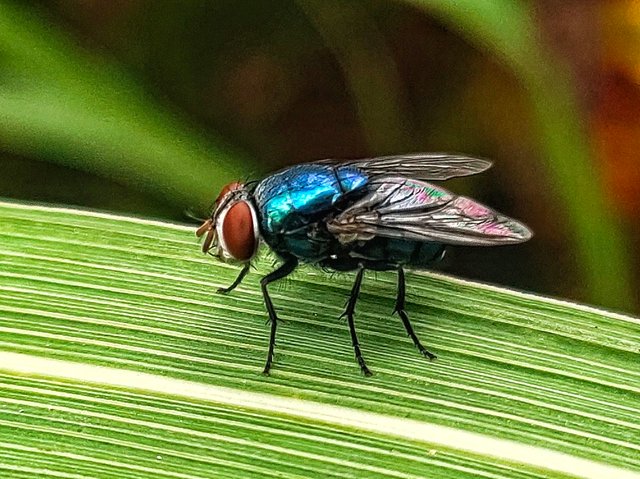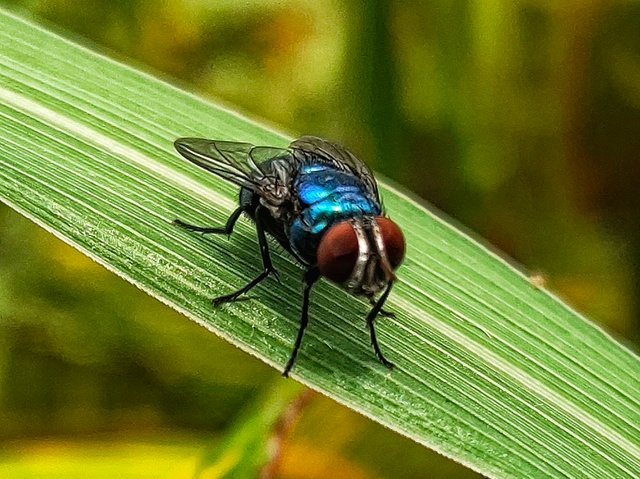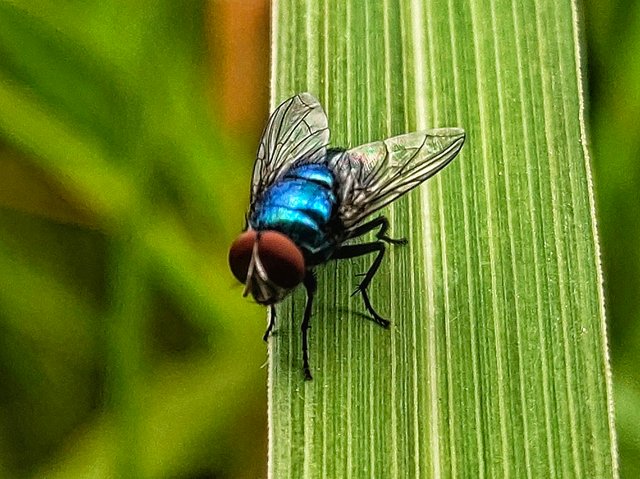 Hi all steemian friends, on this occasion I am back to greet you by sharing some of the macro photography results that I captured using my smartphone camera. This time I chose the object of a green fly standing on a lemongrass plant leaf. This type of fly is very aggressive, so it is difficult to approach it to take pictures at a very close range.
The green fly macro image that I shared was captured using Vivo V17 Pro Smartphone camera, without using any other additional lenses. Even though i don't use additional lens, the results are pretty clear.
I hope my friends like the macro view that I share this time.
Regards @ernaerningsih.