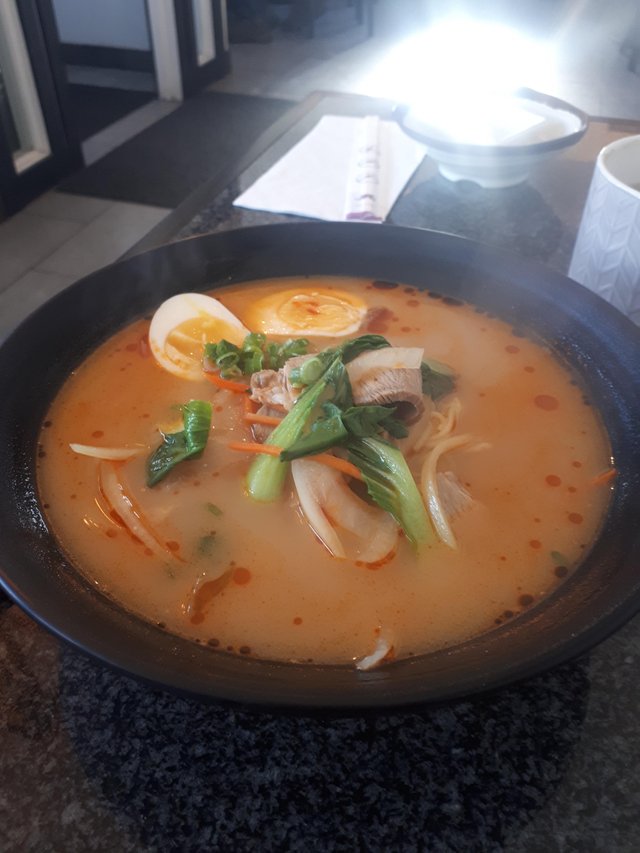 Was lucky enough to get out and have some food on the town. I have to avoid fast food 'cause it triggers an immuno response. This food is not bad. I go and have Ramen soup there from time to time. I seem to like soups allot when I go to different places. I like the local Wor Wanton at the Chinese restaurant. It has not been open for a long while so may go to it's sister restaurant in the city. In our area restaurants have opened but not much else. I am careful and selective of where I go. I fear there may be another wave. I may not go out much after this. Today was the first time I had a haircut in about 4 months.
So it ended up being that little treat day!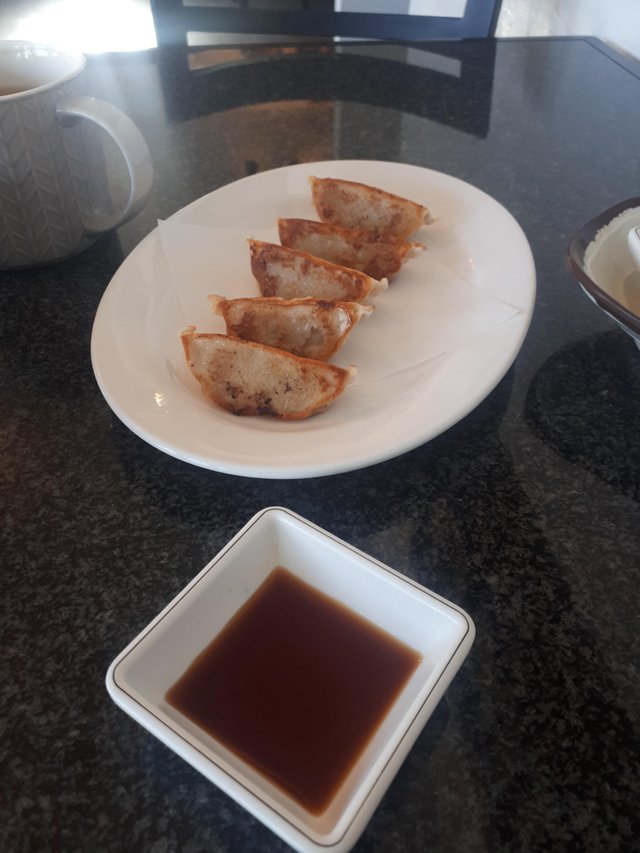 I had some green tea with it! That was really good. I've been ordering Gyoza more because of watching that anime Dorohedoro on Netflix. They even show you how to make it yourself in the last latest segment. Again after all the stress and isolation especially this year I go back to the simple pleasures! Nothing beats it and no hype about it. Now if that can get going with solidarity in social life as well. Well yes food does bring people together actually. I will insist on that, no party b.s. in my arty party gatherings.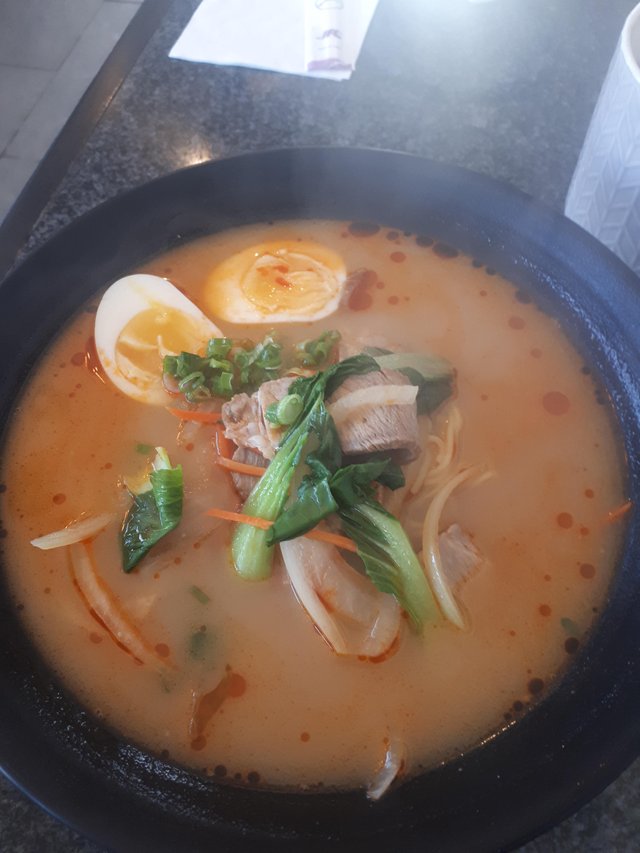 So yea I may have some interesting and pretty good food tomorrow too. Supposed to be a nice day as well. I always hibernate in winter and get ready to pounce as soon as it gets warmer. Allowing myself to have good food and rest for that energy! Been able to focus a bit more on some music. Working on about 2 tunes at the moment. More just for practice and fun though going towards coherent expansion and comprehension. Yea takes time to come/calm down. Food does help for sure to make sure a person gets there fill. Tonight was homemade pizza, that's been getting good too, will have to some pics of the home cookery from time to time.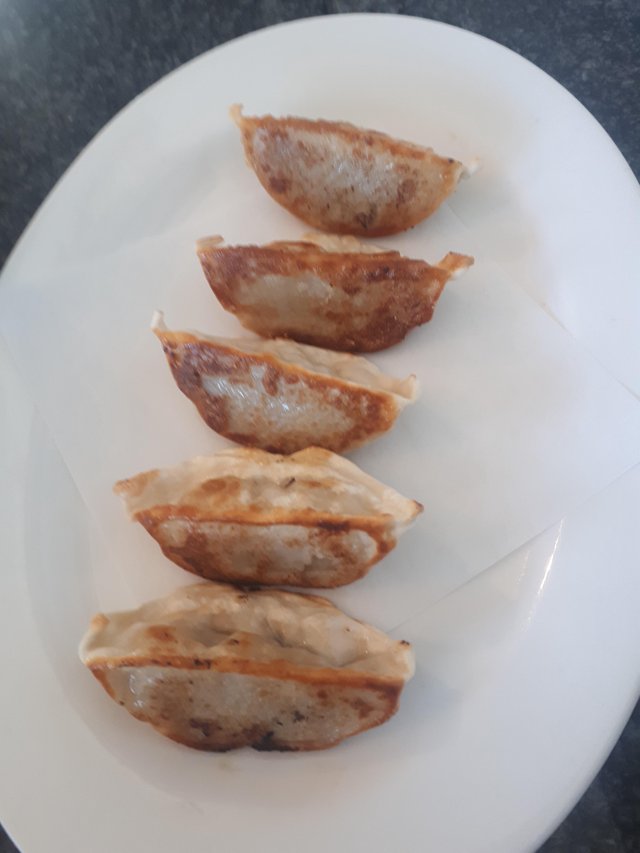 Here are the links to my music which is a sort of therapy, where each song tells a story of my tripped out brain
https://bit.ly/synthesisundergroundyoutube
https://bit.ly/synthesisundergroundmainspotify
https://music.apple.com/us/artist/synthesis-underground/1512916600
https://play.google.com/store/music/artist?id=A7edudv44mjibskcyw26medg744
https://www.deezer.com/en/artist/94411682
https://www.kkbox.com/jp/ja/album/IsS5Ubm6XwX.u0F6HAlN009H-index.html
https://soundcloud.com/massesect
https://massesect.bandcamp.com