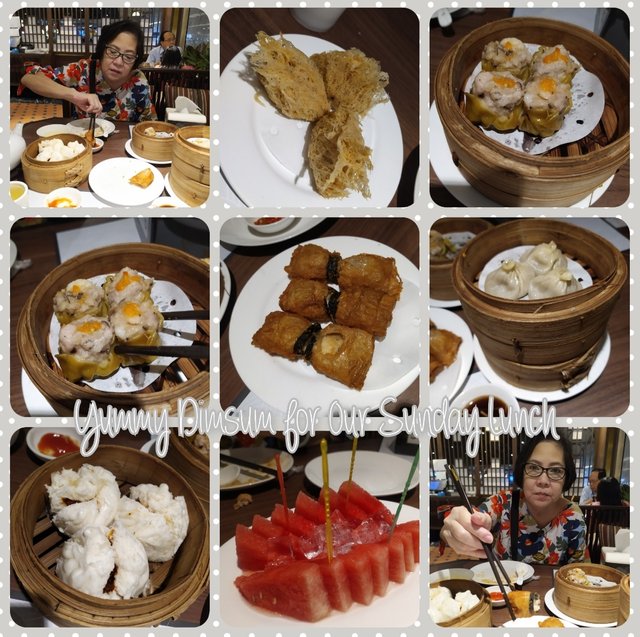 Hello, friends especially foodies!
Today i would like to share our last sunday lunch experience. Last Sunday, Mom asked to go to our favorite restaurant to have a dimsum lunch, so we just gone there to have our lunch. The restaurant was quite large and it had cozy ambience.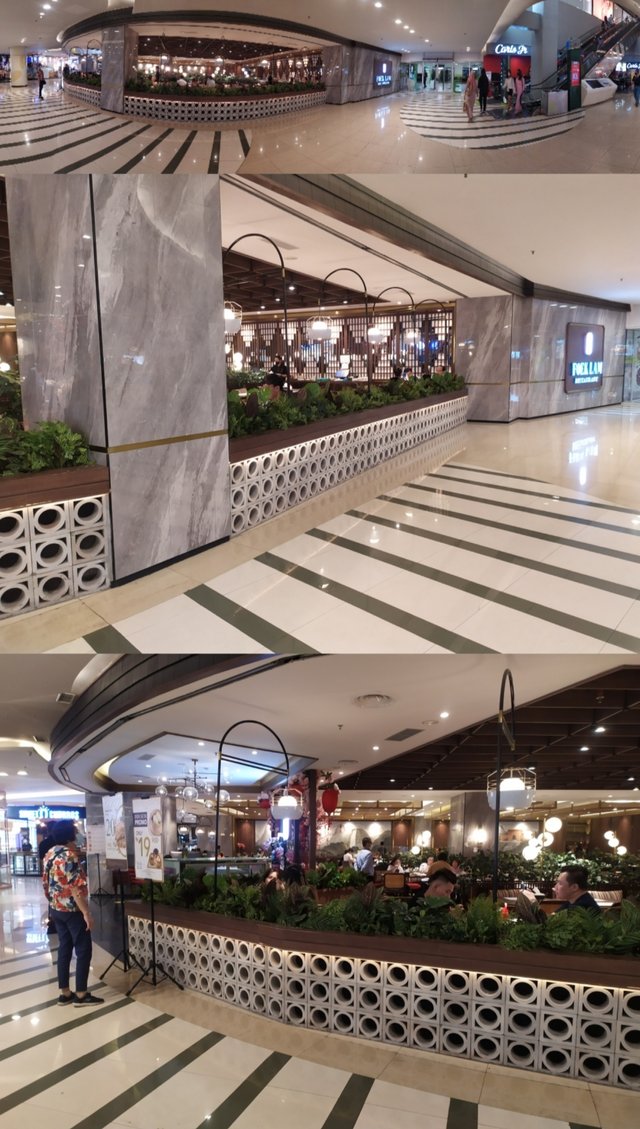 We entered then took our seats. Like usually, the dining area was always clean, neat, sterilized plus had quite many customers.

The menu for the dimsum that we missed

The restaurant itself has opened their first branch since 1959 under the brand njun njan.
After waiting for around 10 minutes, our favorite chrysanthemum tea was delivered, the fried yam dumpling, then one by one of our dimsum arrived too.
Here was our lunch

The taste
Fried yam dumpling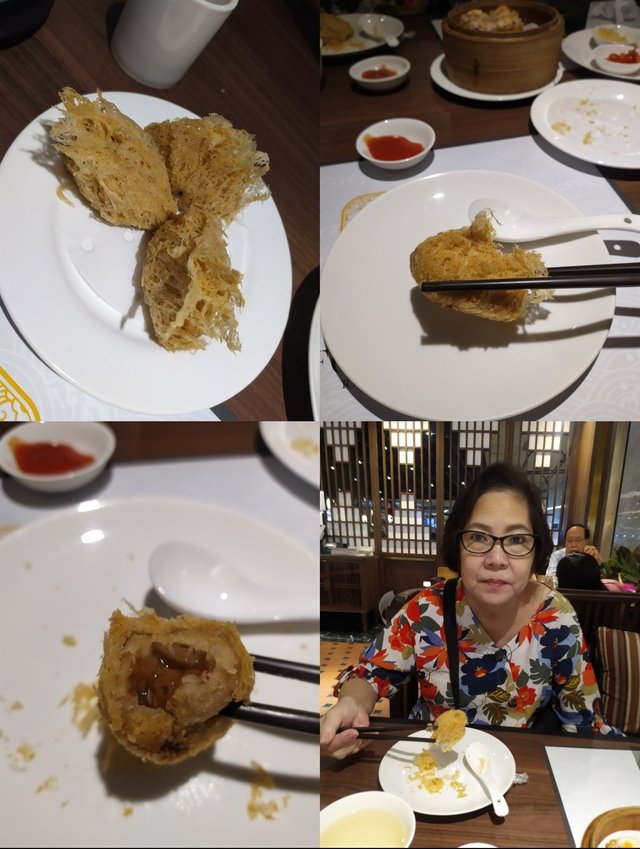 No need to explain much with soft texture, crunchy soft skin and the soft minced pork and mushroom inside, had savory flavour inside and a bit sweet too. This one mom's favorite dimsum.
Shew mai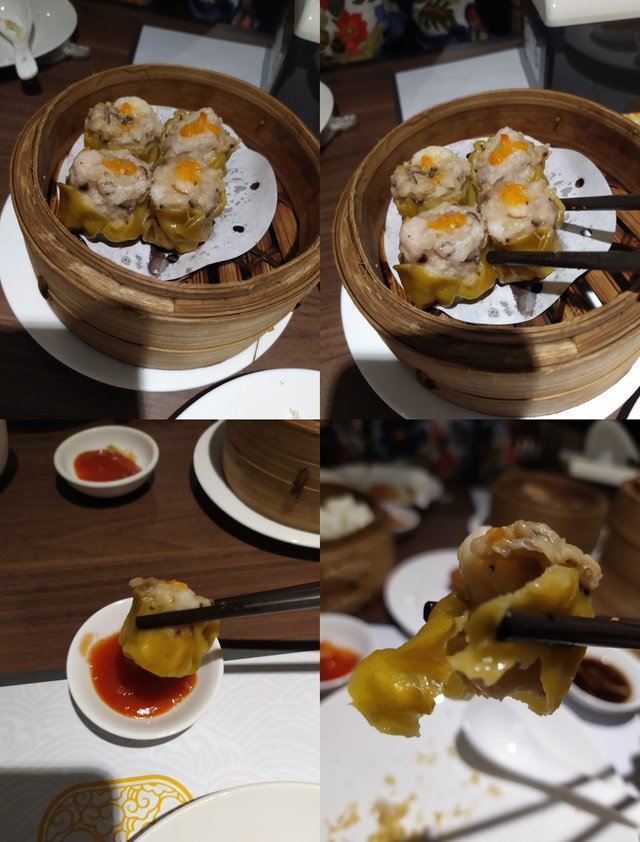 It made from shrimp and pork inside, soft and savory. One of our favorite dimsum too.
Fried tofu skin dumpling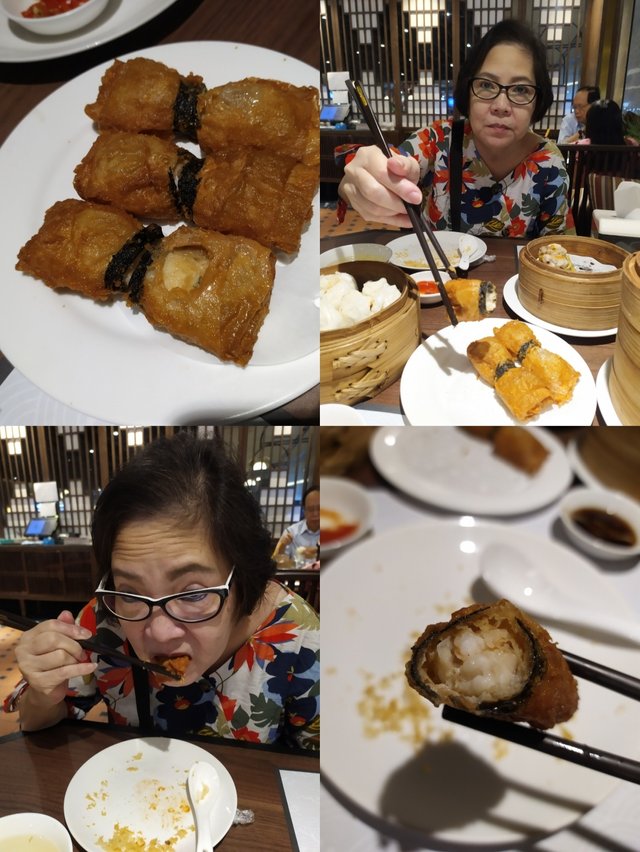 It made from tofu skin outside. Had the shrimp inside. Crunchy outside and savory sweet soft inside. I thought it was also delicious.
Xiao Long Bao

It was steamed dumpling with the tasty pork and its' broth inside. You should sip the soup to taste the delicious. We loved it so we ordered two portions of it.
Chasiew bao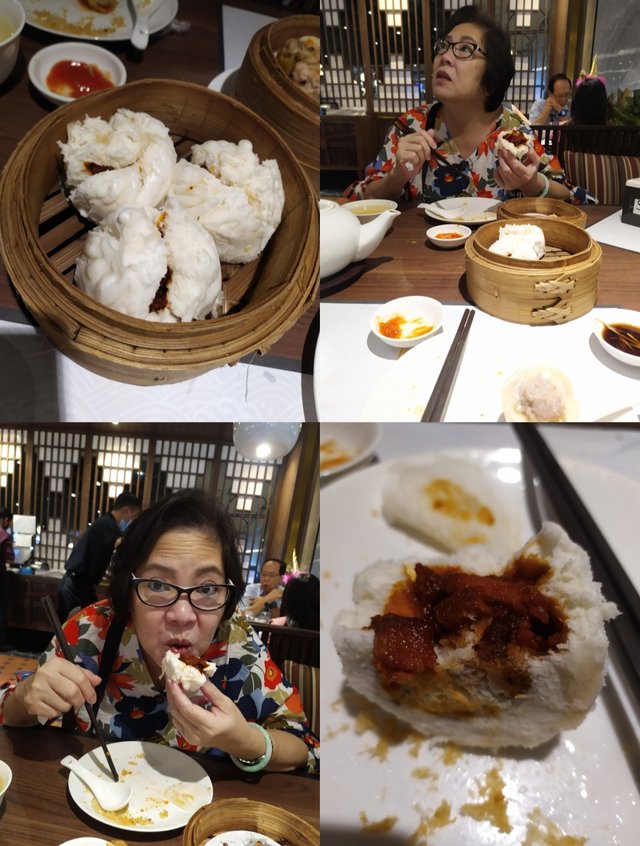 Made from bbq pork as its' filling, the steamed buns always soft and tasty. The pork was soft, sweet and savory.
Good thing was, the service here, we even got the free watermelon as their compliment. So fresh and sweet!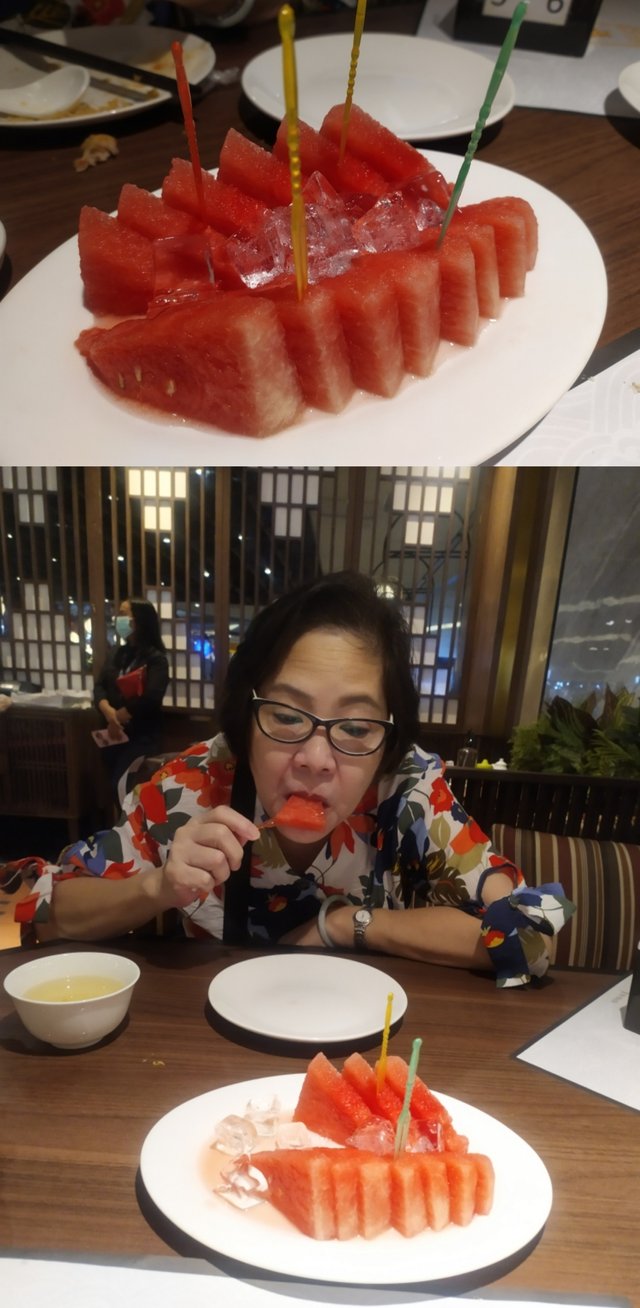 For the lunch we paid 160,209 IDR or around 11.36 USD (but mom gave extra tip for their great service).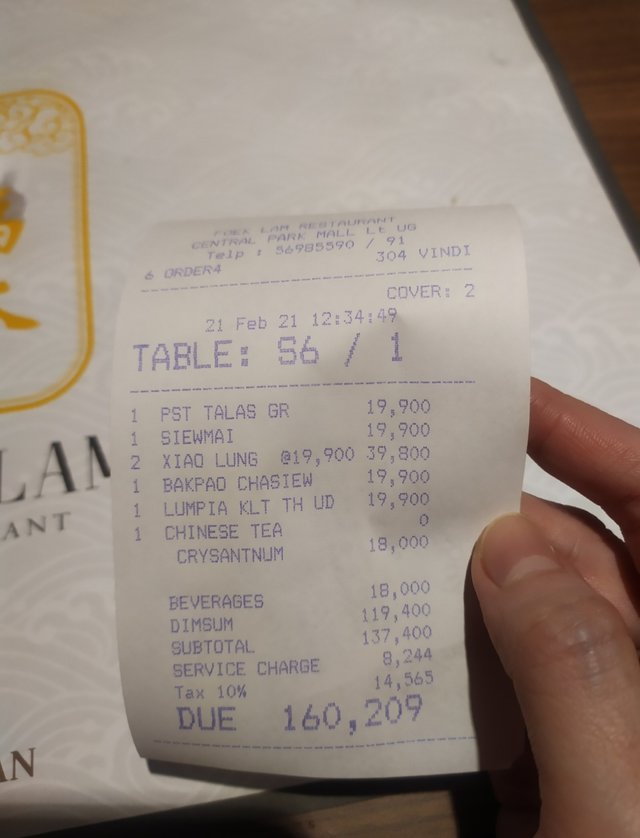 So, come and try yummy dimsum here!
Foek Lam
UG floor
Central Park Mall
West Jakarta
open daily 11am-9pm