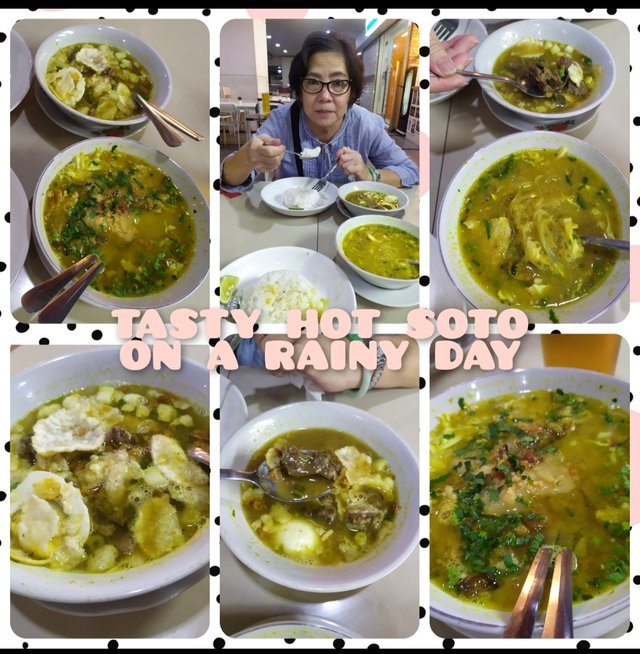 Hello, friends especially foodies!
Yesterday after had accompanied mom to buy her medicines and vitamins, we decided to have dinner in a modest restaurant near the drugstore.
Here how it looked like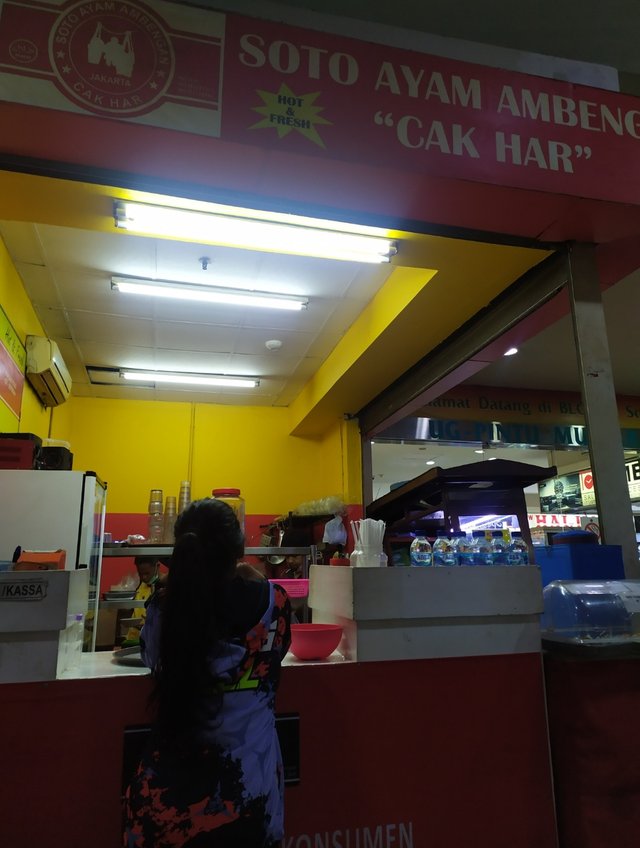 They didn't have many tables and the dining area was also outdoor with air conditioner. Some customers were there when we came.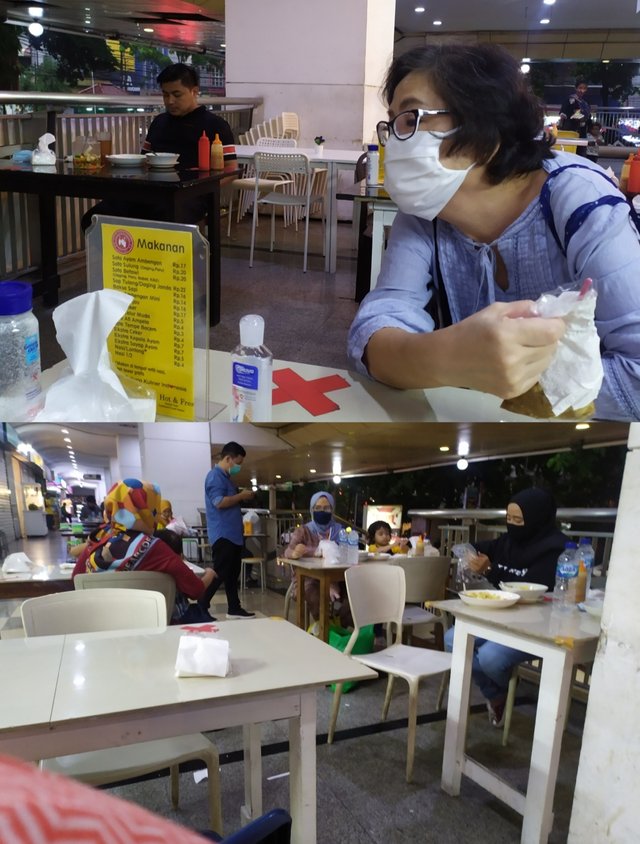 They put the menu on each table.

Here they sold the soto from east java, they had the chicken soto lamongan and also the beef soto sulung.
We ordered then only wait 10 minutes to get our food delivered.
Here was our dinner

Mom's was their soto sulung (beef) while mine was their soto lamongan (chicken).
Now i would like to share about the taste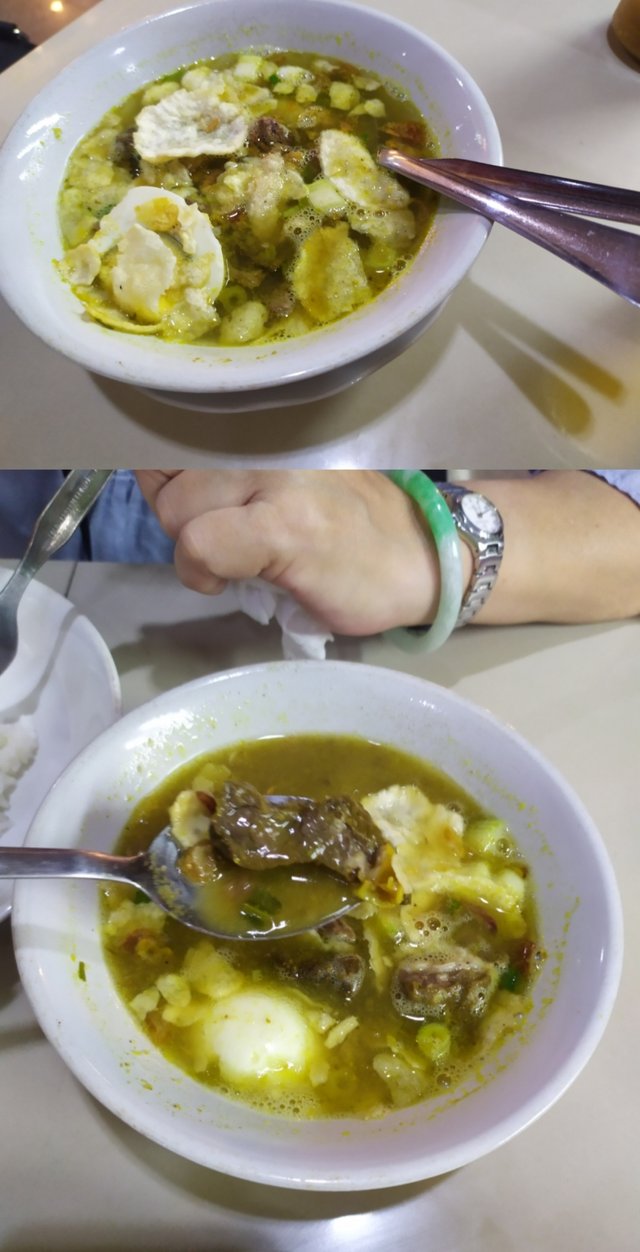 Mom really loved her soto sulung. It had tasty savory flavour. The beef cubes were all soft and they gave half of boiled egg here plus melinjo chips. So delicious! Even she asked me if today we could have soto there again, lol!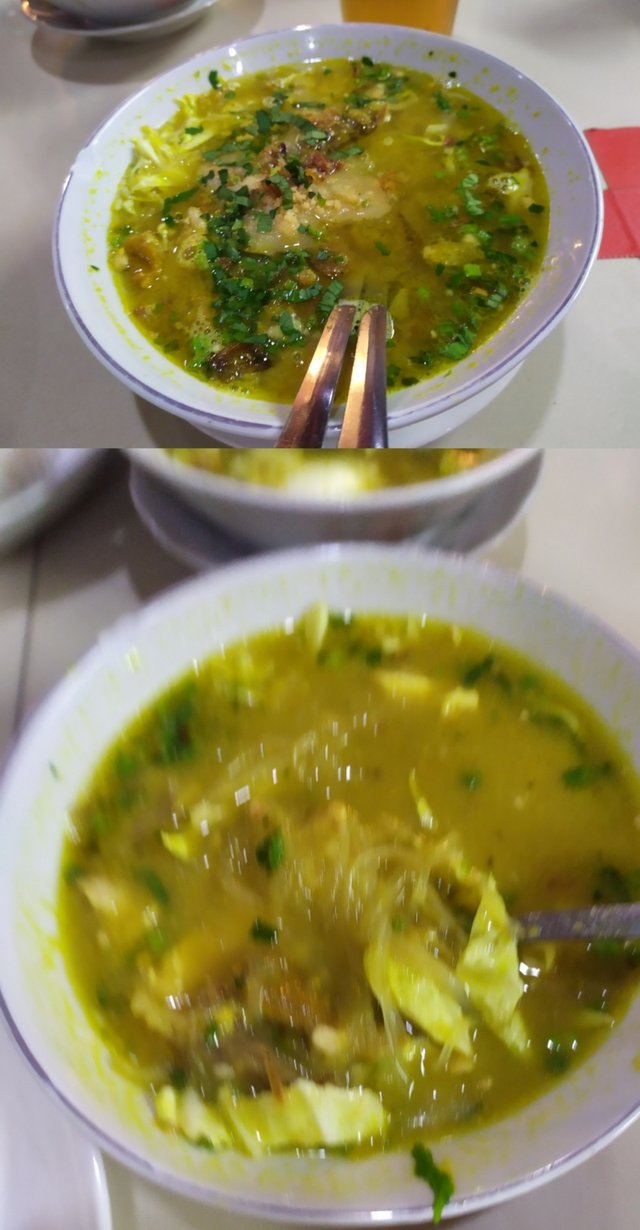 Mine was their authentic soto lamongan. The chicken sliced was tasty but not many and no egg here, they only gave the vermicelli noodle and koya (authentic seasoning for this soto). It also had savory flavour but then i put lime pressed to gave a bit sour fresh flavour.
So tasty and fresh!
It was only 48,000 IDR or around 3.4 USD for the delicious dinner.

Come and try authentic indonesian soto here too!
Soto Ayam Lamongan Cak Har
Blok M Square
Berlian