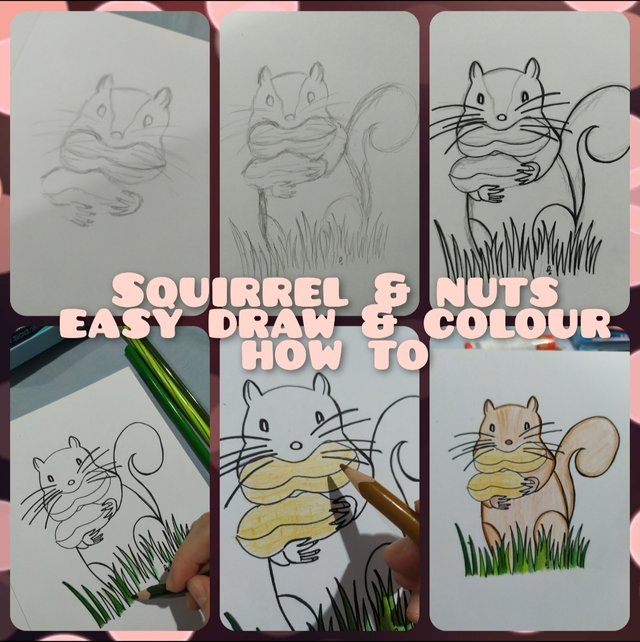 Hello, friends!
Today i just finished drawing the squirrel and its' favorite food, peanuts. So cute and easy to draw.
Materials and things needed:
a 2B mechanical pencil
an eraser
a black marker
colour pencils
How to make it:
I started by drawing the small ears then the face and head. Also draw the two peanuts, then the hands and the big tail.

Next draw the legs and also grass. After finished bold it with the marker and then erase the pencil sketch.

Last, colour it with the colour pencils. I used 4 kind of green for the grass and 4 kind of brown for the squirrel. For the peanut, i draw the motif there and i used golden brown colour to draw and colour.


Happy drawing & colouring!