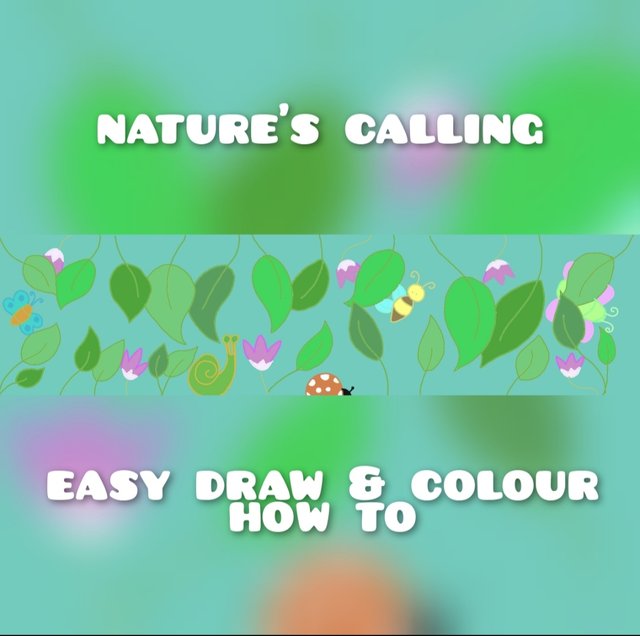 Hello, friends!
Today i would like to share how i made this cute picture. I made this in a rectangle size of 2400 pixel x 600 pixel and i used medibang apps for this picture and i draw by using my tab for this digital drawing.
How to made it, first i started by drawing the leaves in green colour here, i used 10 pencils for this. Continue it with paint the cover with the blueish green. Then colour the leaves with different green colours. Also i draw the snail below.

I colour the snail and gave orange for the bolder line. Then i also draw a butterfly on the left like below. I also draw a ladybug on the bottom.

After finished with the ladybug, i draw also a bee on the center.


And last a butterfly on the right side. After finished, i add the flowers among them. Colour it purple then it's finished.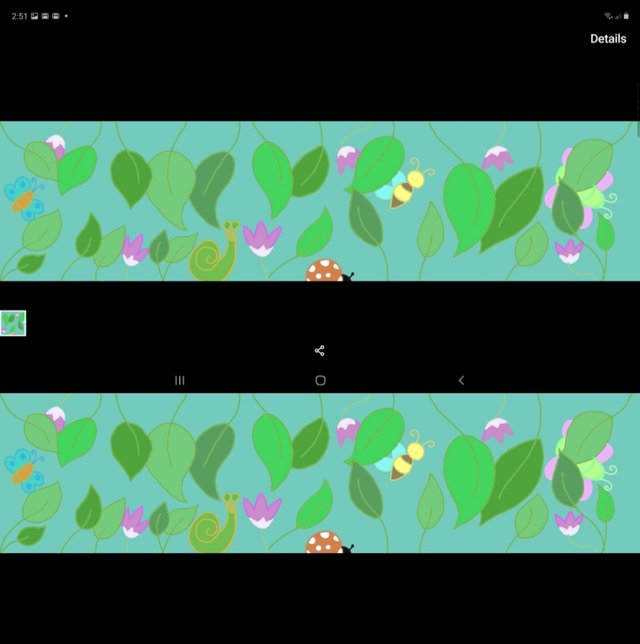 Happy drawing & colouring!