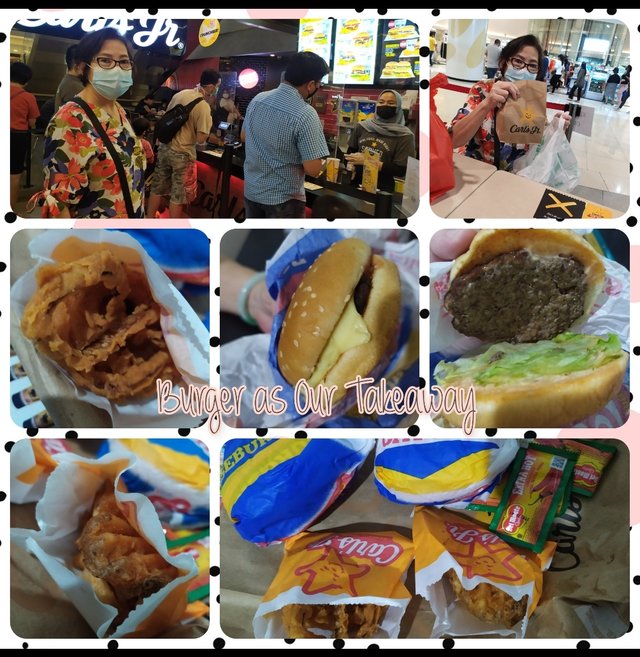 Hello, friends especially foodies!
Last Sunday before back home after had had lunch and some sightseeing in the mall, we went to the nearest burger stall to buy some burgers for our takeaway. A line up of customers was there even that time was not a lunch time.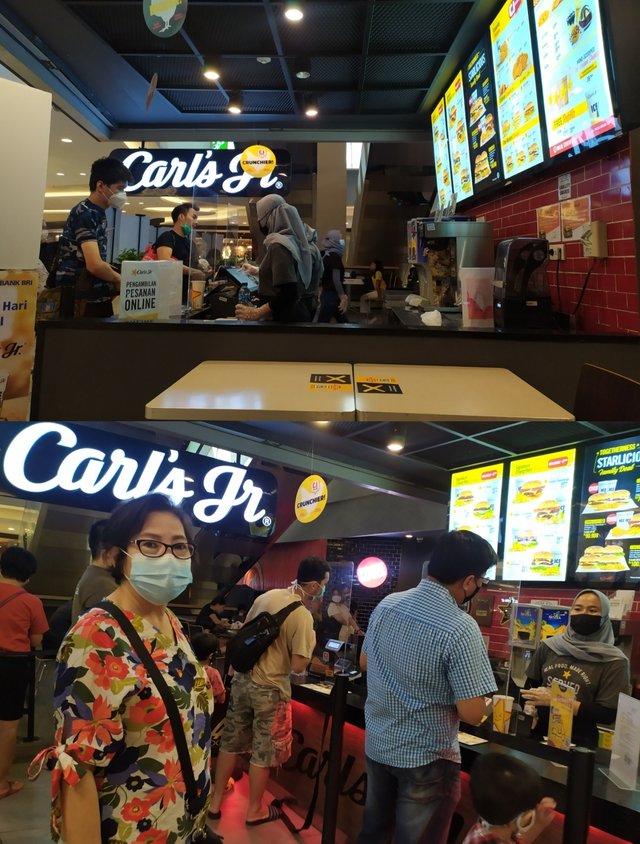 They showed the menu on some board and others on back top of the cashier.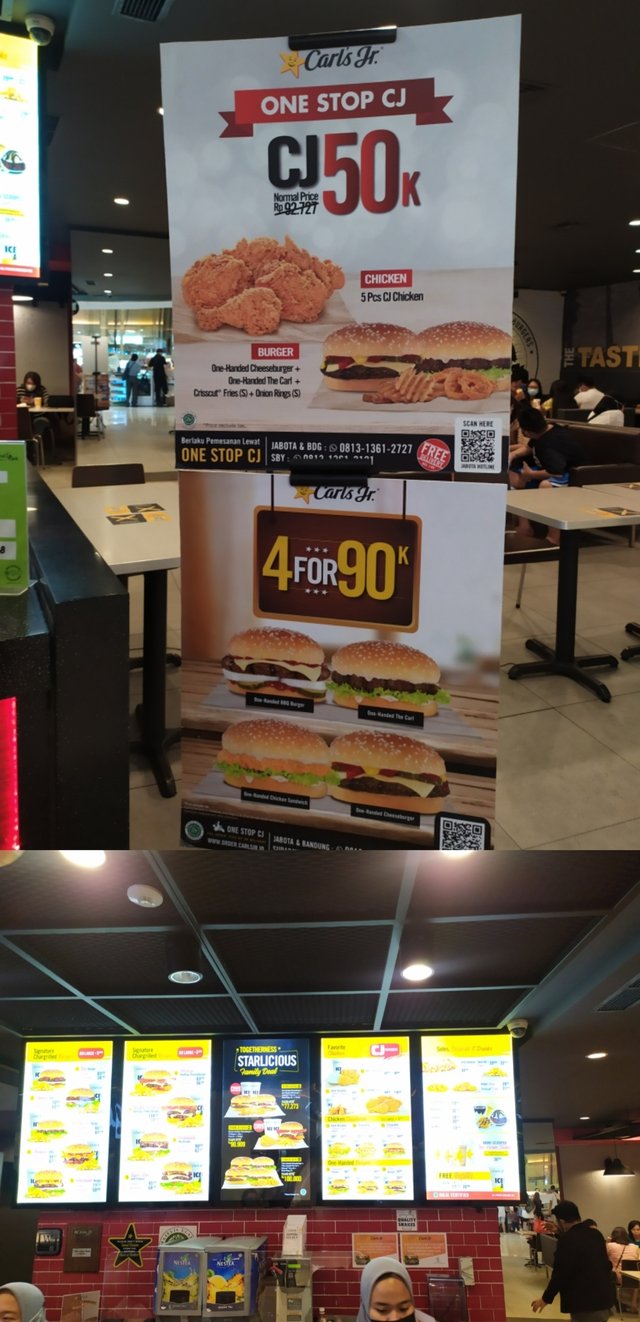 For the new menu we wanted buy i informed by the cashier that i needed to order it by whatsapp, so we took our seats. They had a quite large dining area which was almost full (cause they still limited the customer's number here).

After i had ordered by whatsapp then i went back to the cashier to pay and waiting on our seats to get it delivered.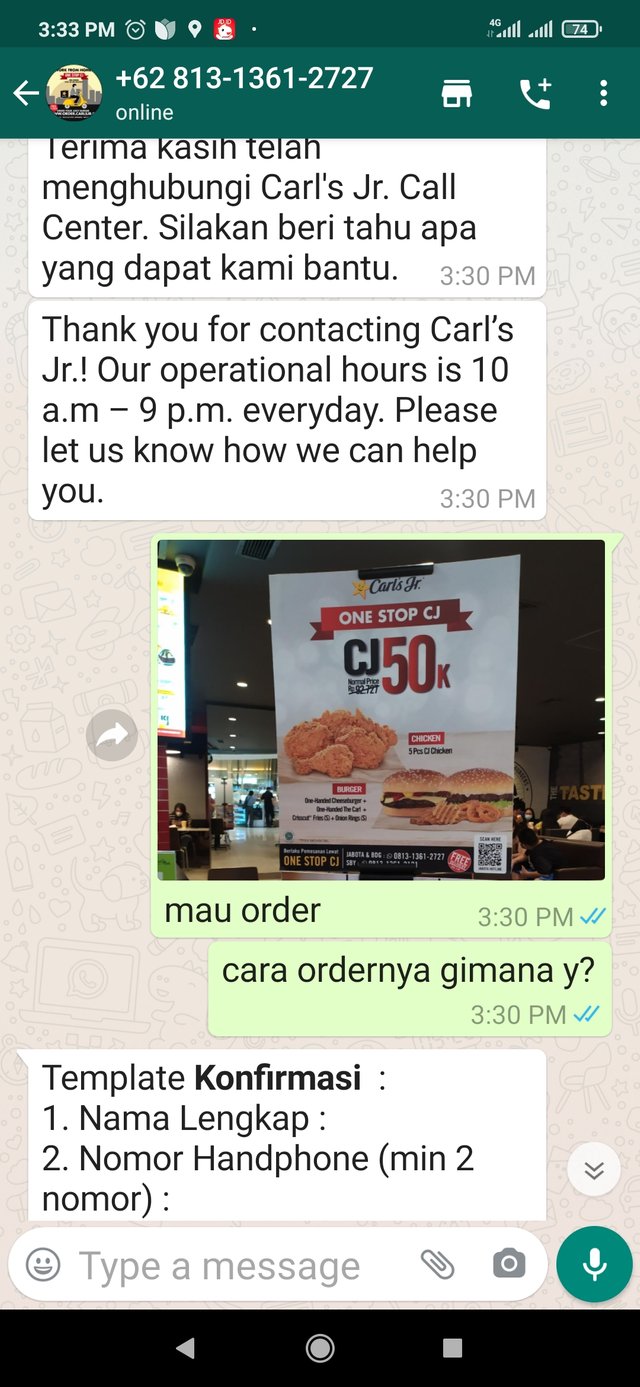 For the takeaway i paid 57,000 IDR or around 4 USD.

Not a long time it was delivered, mom brought her own ready to recycle plasticbag.

Here was the takeaway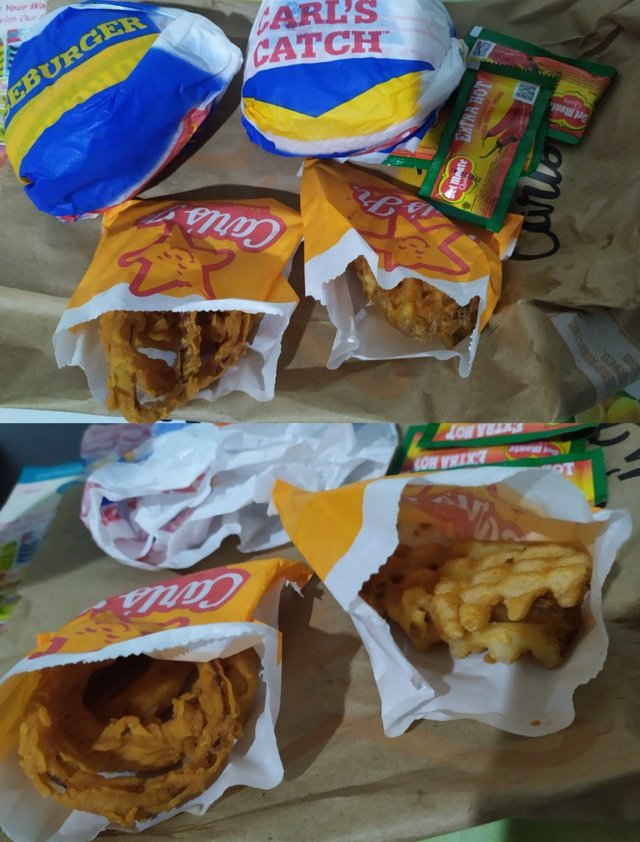 It included a cheese burger, a carl burger, onion rings and criss cut potatoes.
For your information, we ate it more than 2 hours after we had bought it cause we were full that time. So it might less tastier than it's usually (served hot).
The Taste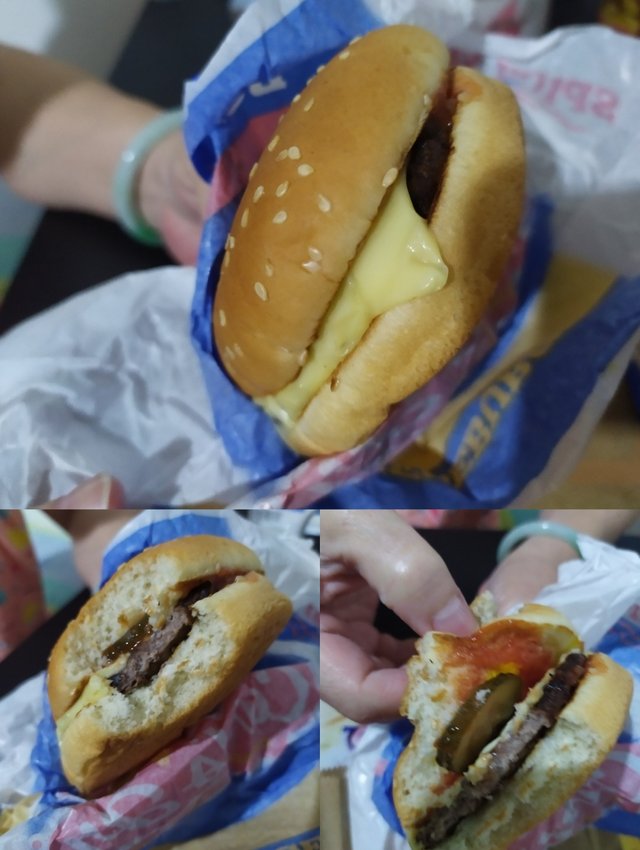 The cheeseburger mom had had savory cheesy and sour sweet flavour. It contained beef patty, a cheese slice, and pickles with tomato ketchup.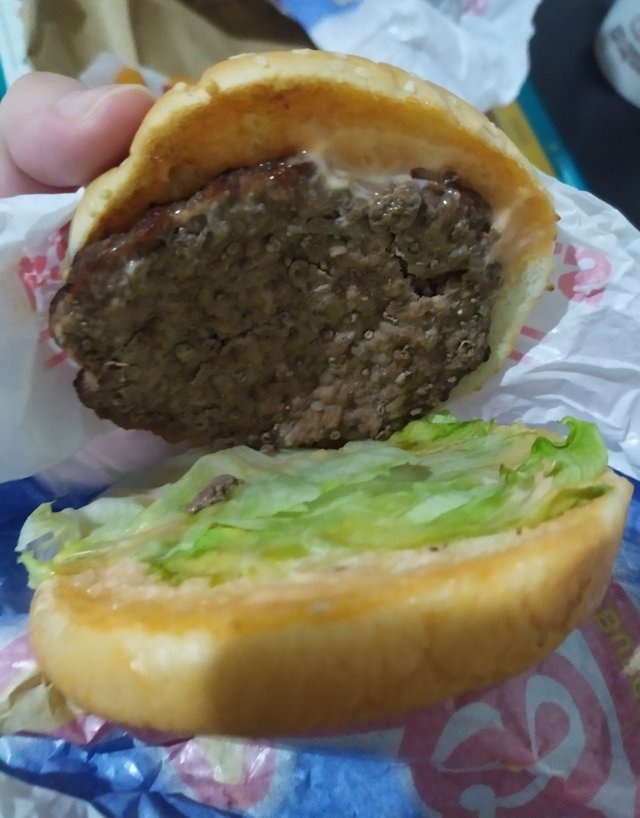 While mine, the carl's had the beef patty and letucce plus thousand island dressing. It had the light savory, light sweet and sour flavour.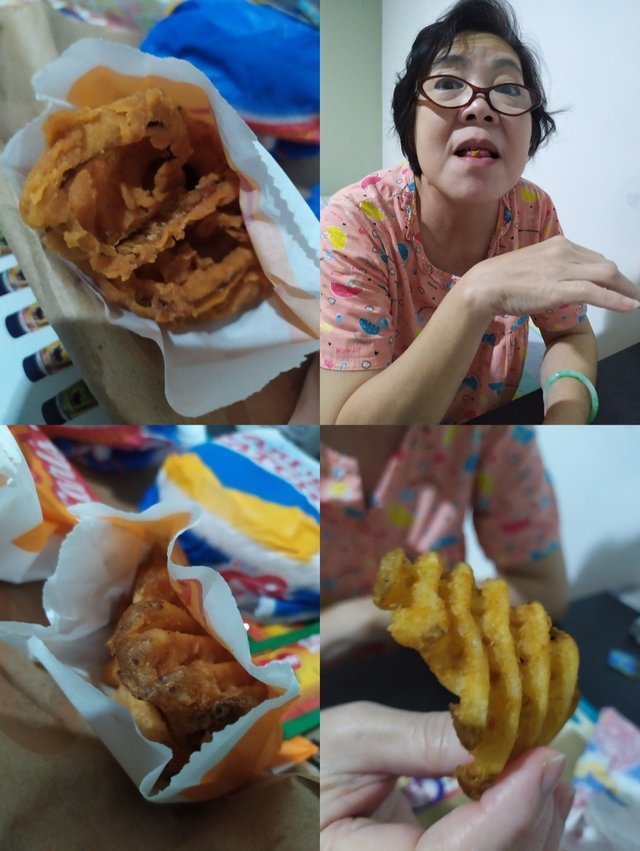 The onion rings were crunchy and savory while the potatoes were the best, it had soft savory texture.
So wanna try this new package too?
Carl's JR
UG floor
Central Park Mall
West Jakarta
open daily 11am-9pm
)