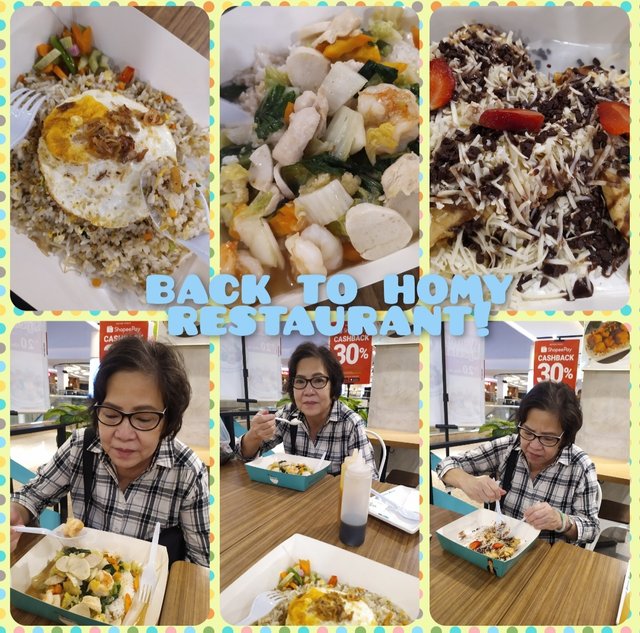 Hello, friends especially foodies!
On Wednesday we had an early dinner at one of a homy restaurant which was located on 6th floor Blok M Plaza, South Jakarta.
Here how it looked like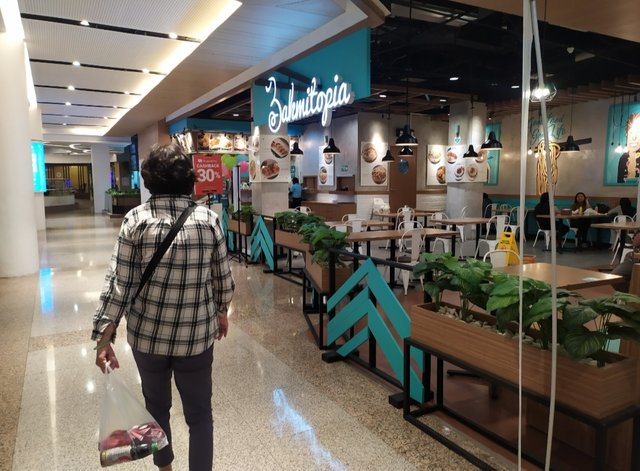 They had a digital menu, only needed to scan the barcode on your table. Or you could just order it on the order slip like me.

Like usually the staffs here were nice and friendly, with the clean and neat dining area of course. Some customers had already been there when we came.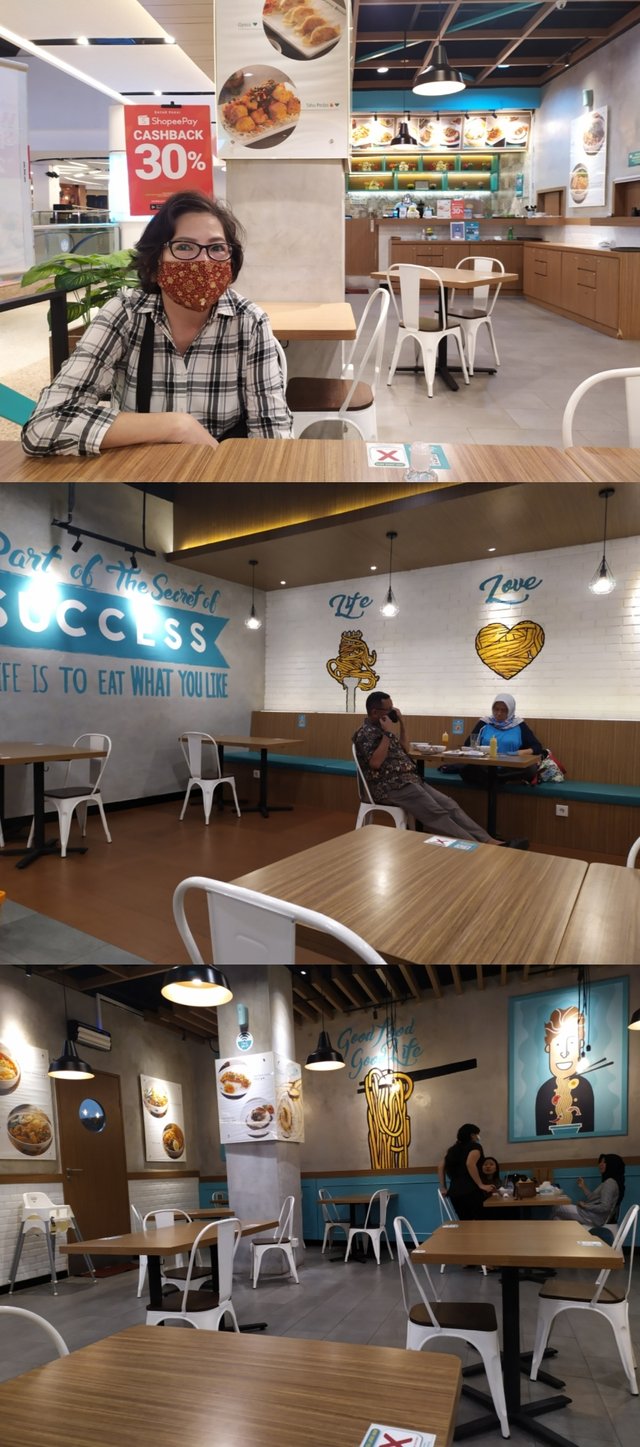 Our food and drink came one by one, and the snack came when i almost finished my main dish.

Here was our dinner

And now i would like to share about the taste.

Mine was their nasi goreng teri (salted fish fried rice). It had savory flavour with the small salted fish and sunny side up egg. They also gave some vegetables inside. It was tasty. I asked them to put the chilly on it so it was even tastier.

Mom's was their capcay with rice, it had the stirred vegetables with chicken, shrimps and fish balls. It had light savory flavour so mom added the savory soy sauce there.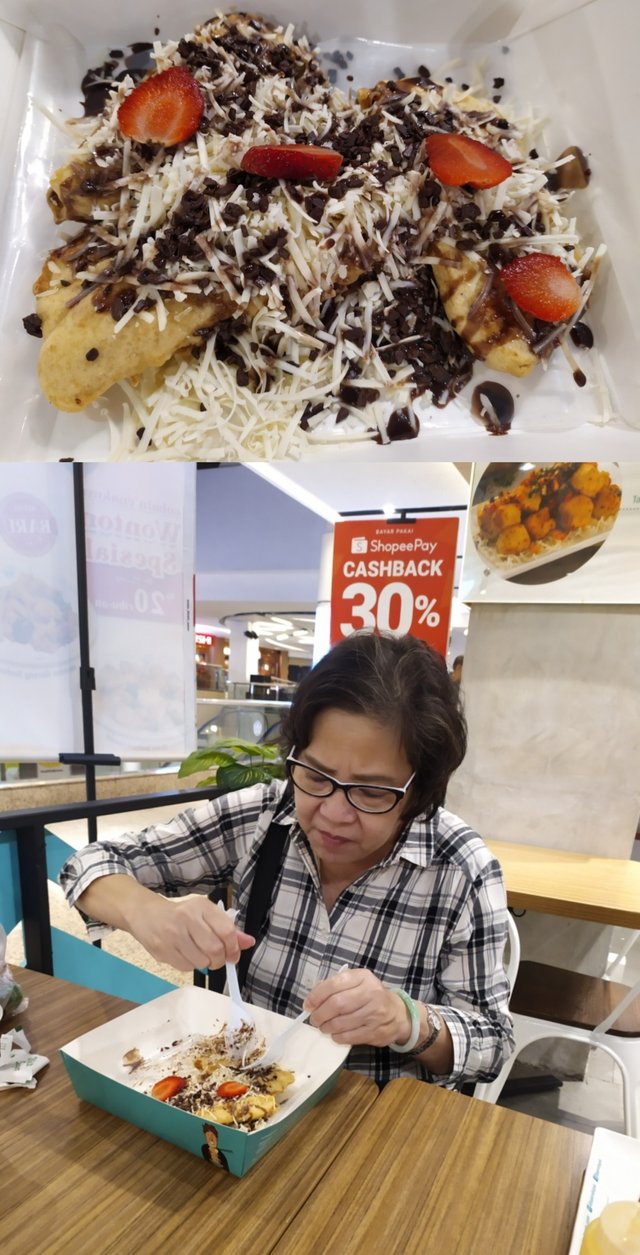 And here was the snack, mom's favorite, choco cheese fried banana.
Unfortunately the banana was not sweet and a bit hard that time, cause it hadn't riped yet.Luckily there was chocolate and cheese to bring more flavour on it.
We paid only 61,000 IDR or around 4.3 USD cause mom had her 50,000 IDR worth voucher.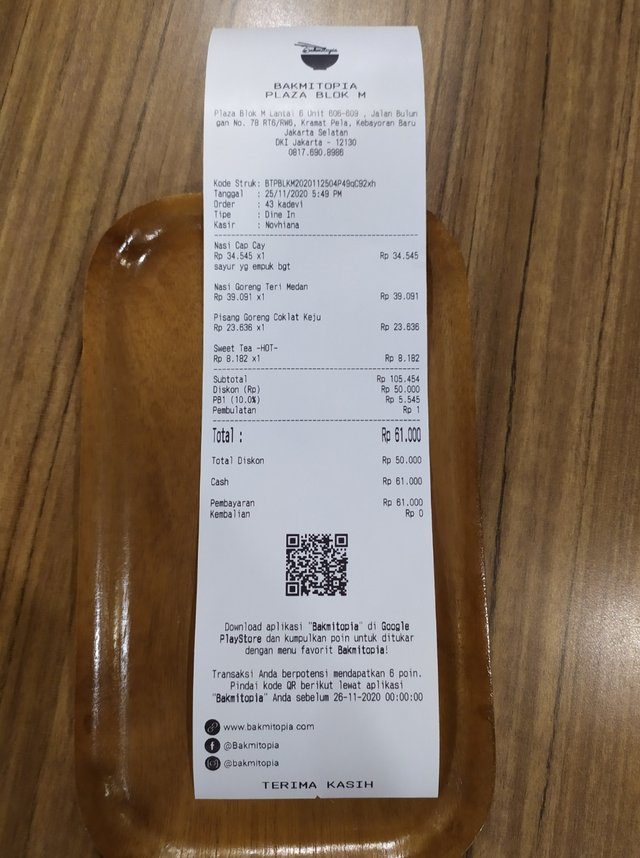 Wanna try homy food here too?
Bakmitopia
6th floor
Blok M Plaza
South Jakarta
open daily 11-9pm