Even the same roads that I usually pass by inadvertently come at night and are a completely different world.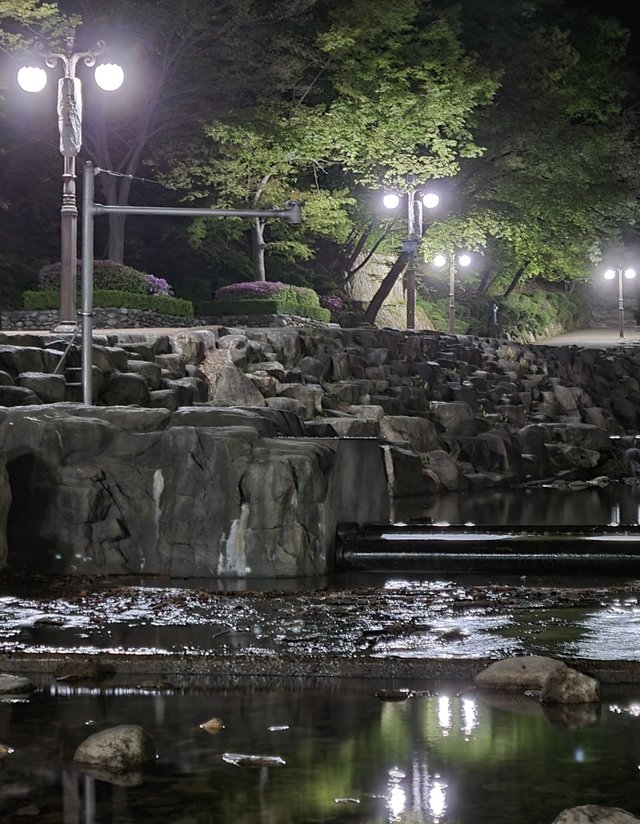 Why is the valley guarded by streetlights so beautiful even on a pitch-black night?
The nature reflected in the flowing valley gives another highlight.
I feel healed just by listening to the sound of flowing water...
The cool weather is also very good.
Isn't this a healing in the city?