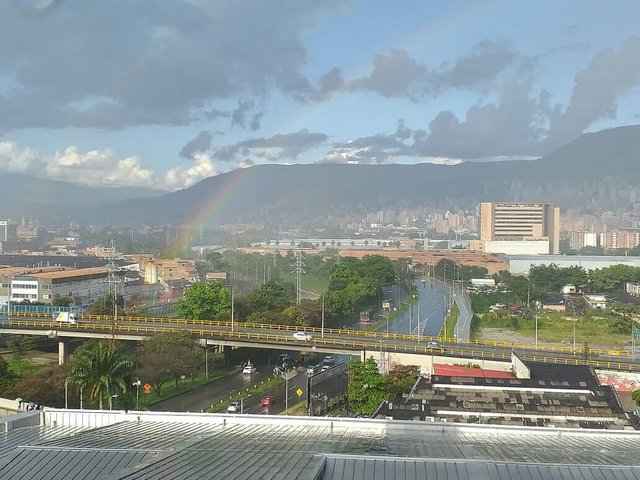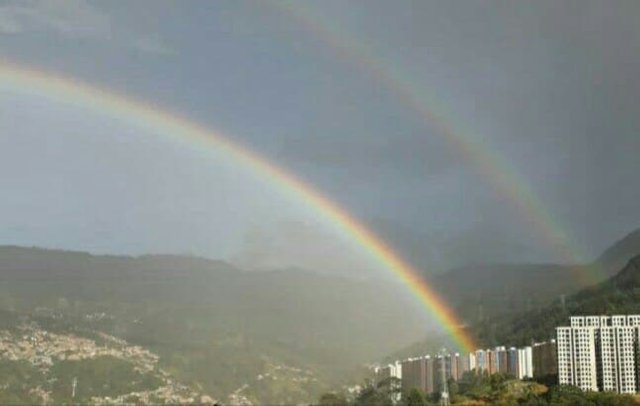 El arco iris adorna el cielo dándole un aspecto más celestial, en la primera fotografía se percibe, pero en la segunda se ve con mayor claridad, es simplemente espectacular.
The rainbow adorns the sky giving it a more heavenly appearance, in the first photograph it is perceived, but in the second it is seen more clearly, it is simply spectacular.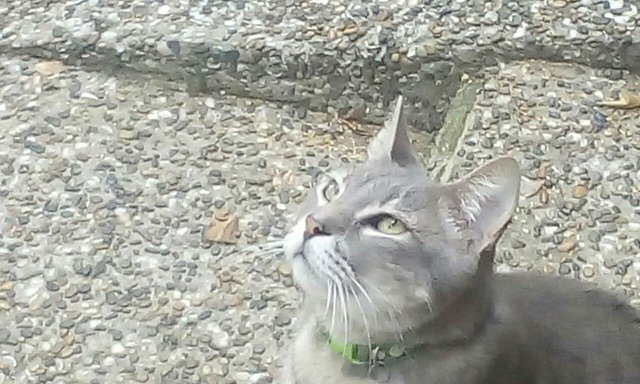 Este gatico está asombrado de ver tanta belleza, yo también amigo,tantos colores juntos son un compendio excepcional.
This kitten is amazed to see so much beauty, me too, my friend, so many colors together are an exceptional compendium.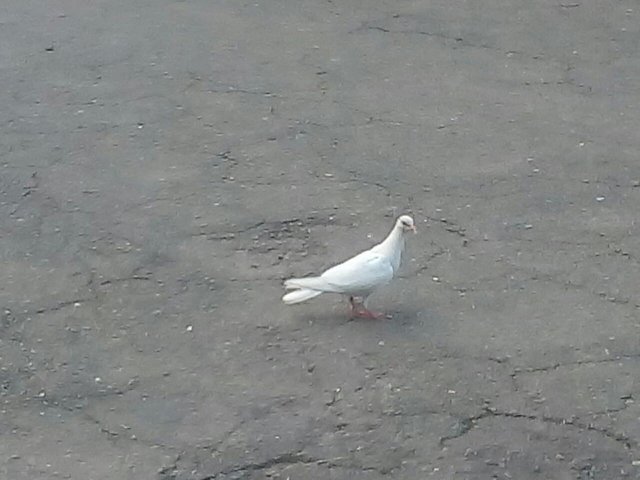 Esta paloma no se ha dado cuenta de lo que está pasando, solo piensa en alimentarse, supongo que esa es su prioridad.
This dove has not realized what is happening, it only thinks about feeding, I guess that is its priority.