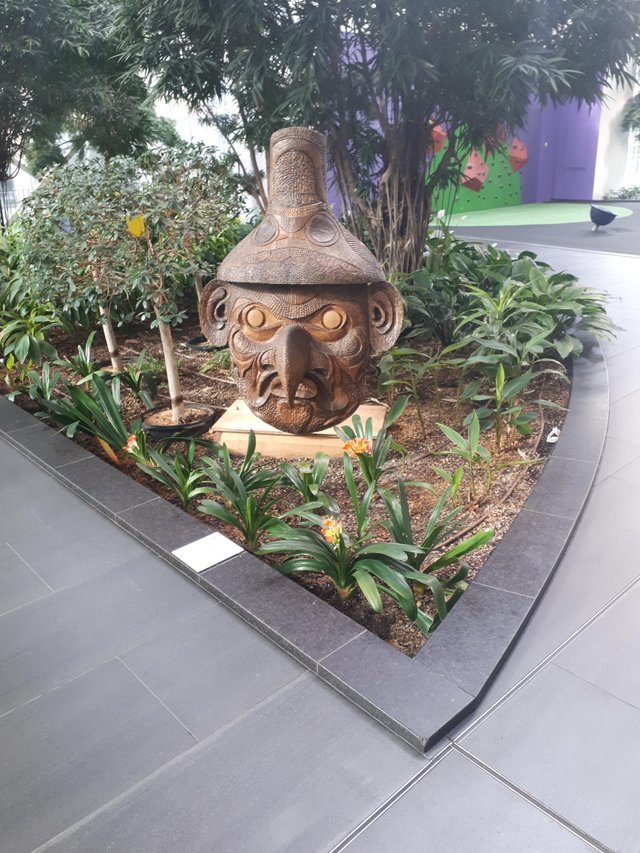 I remember going here when I was real young in the 80's. Must have been 7 or 8 when I was last here. That's great. I have been re-visiting childhood places and experience in the last few years. There are many plants to look at. I hear they have many different kinds of trees. There was some cool art in the garden and also some magpies.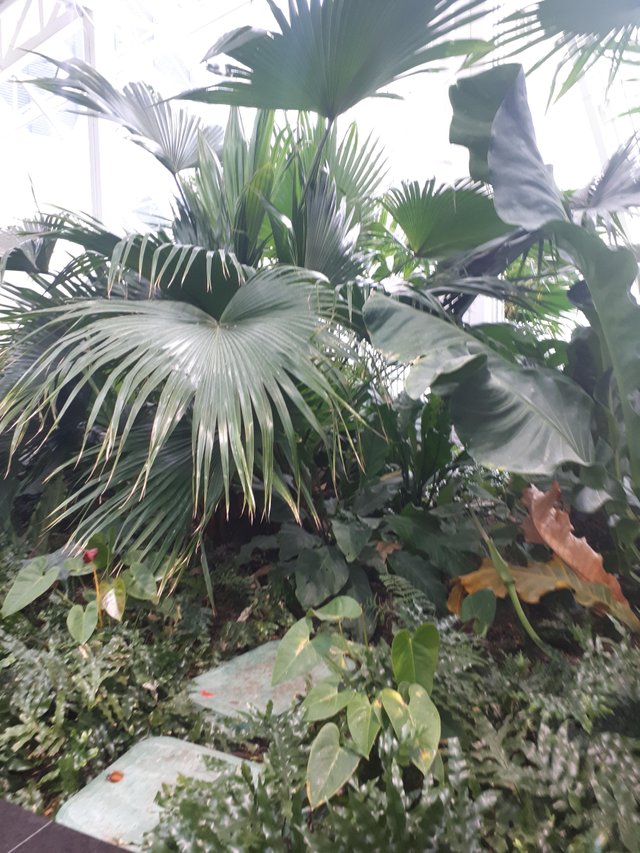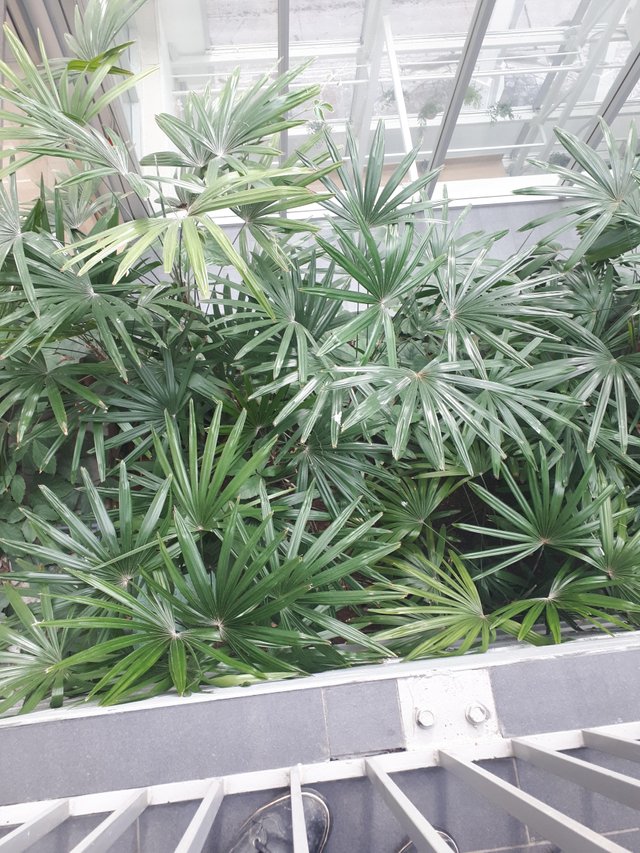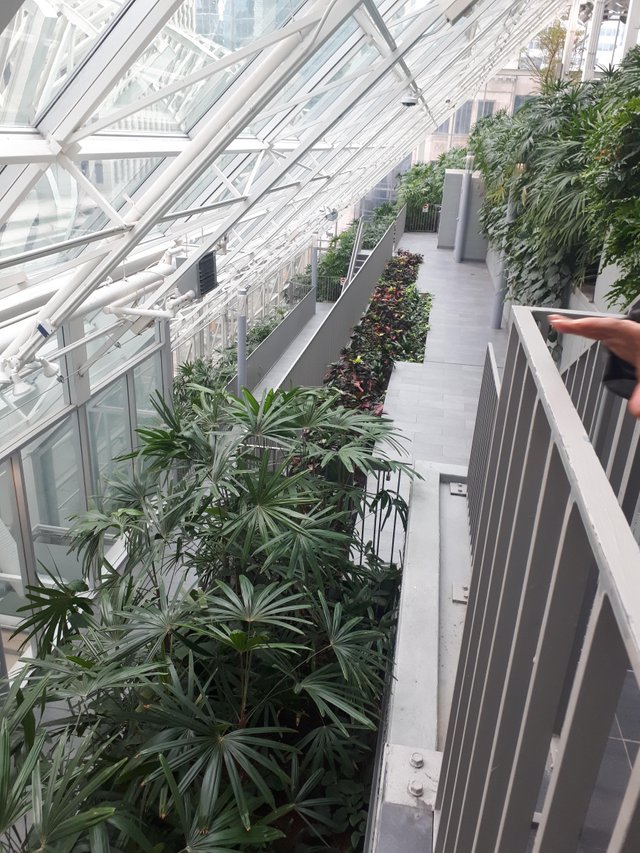 I really like the glass ceiling too. At one point I saw a magpie fly up across the ceiling. Took a video clip of the bird.
That really made my day to go back to a childhood place and see this bird!
There were also some neat looking wood masks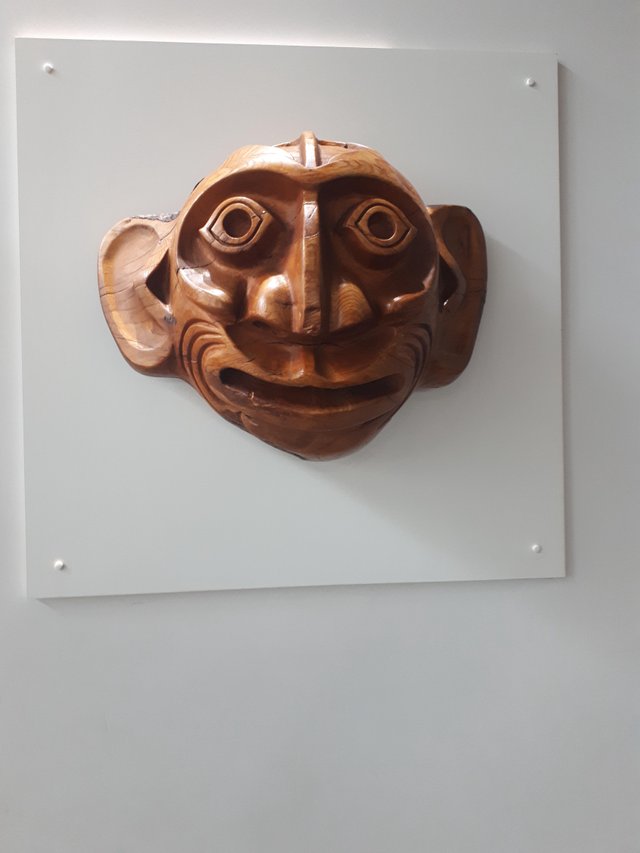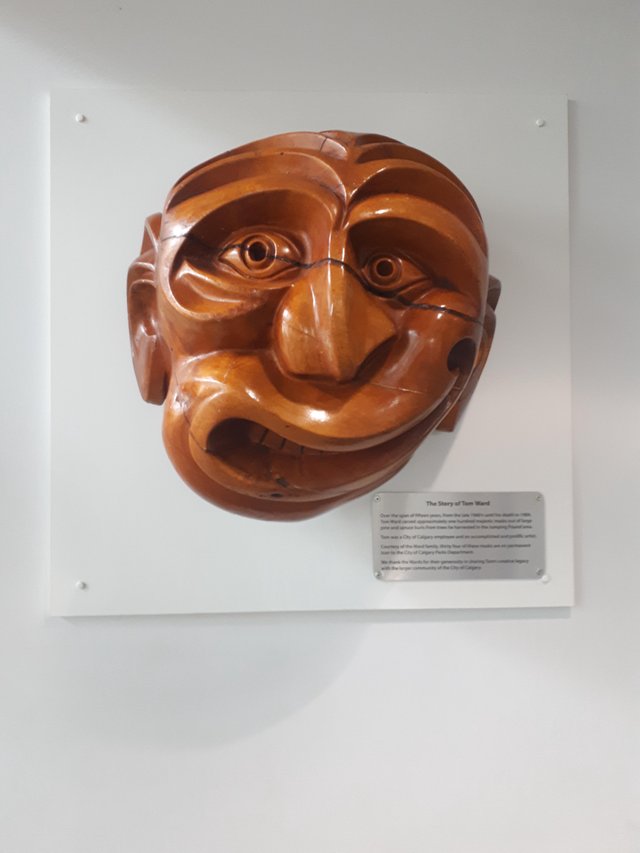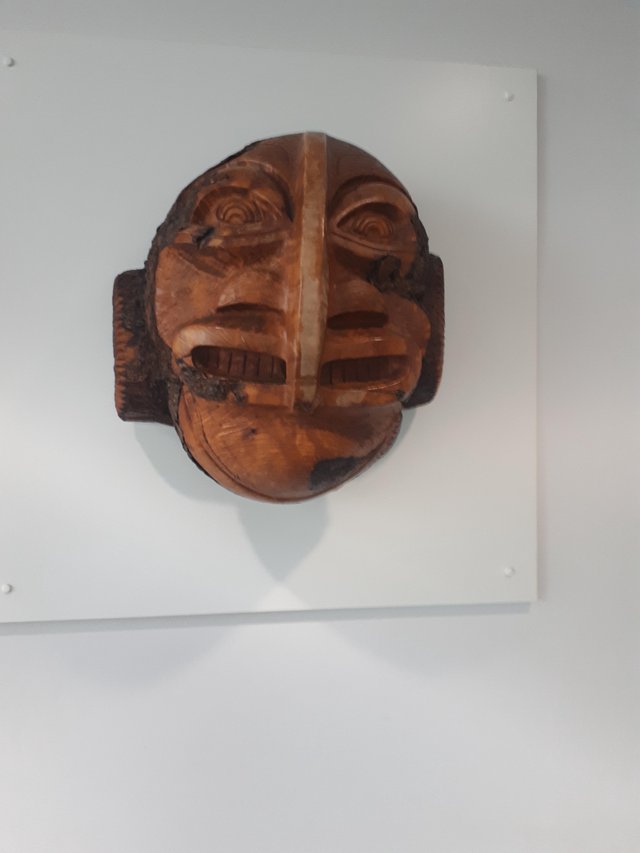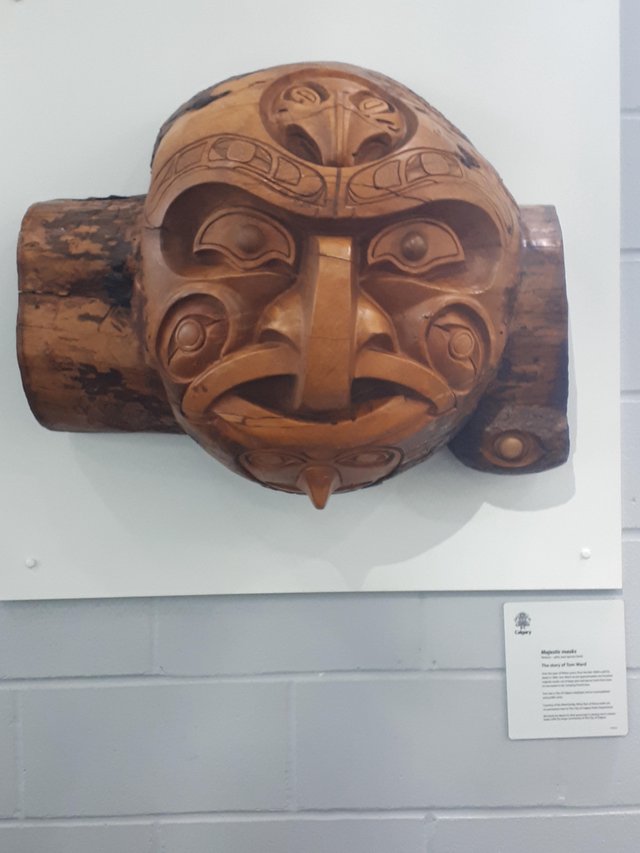 Super cool Indigenous art!
There are just so many plants in there. We walked around looking at them for quite awhile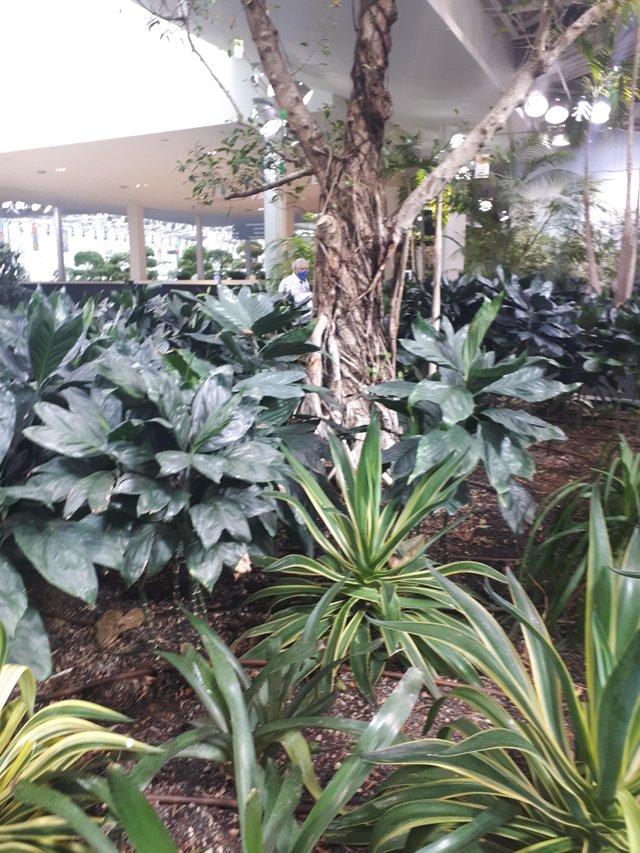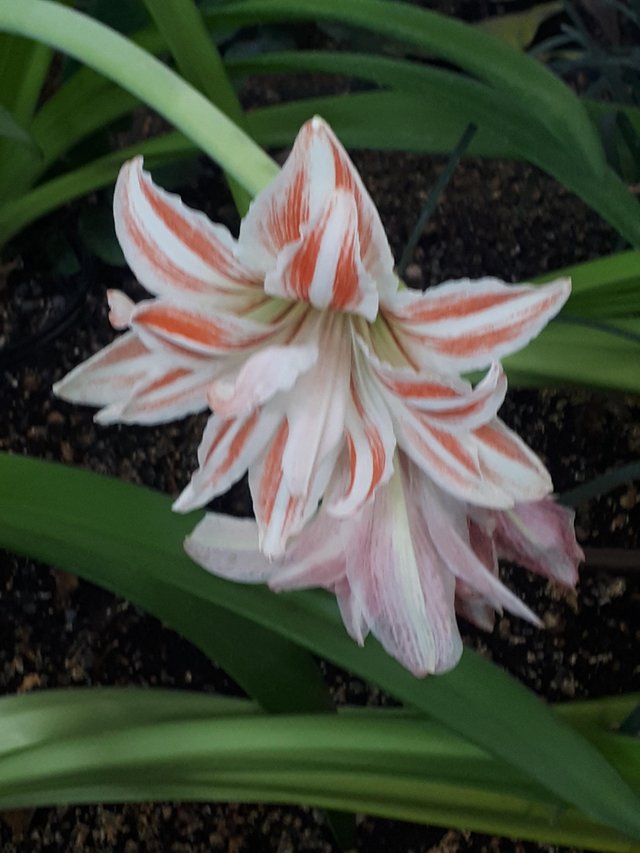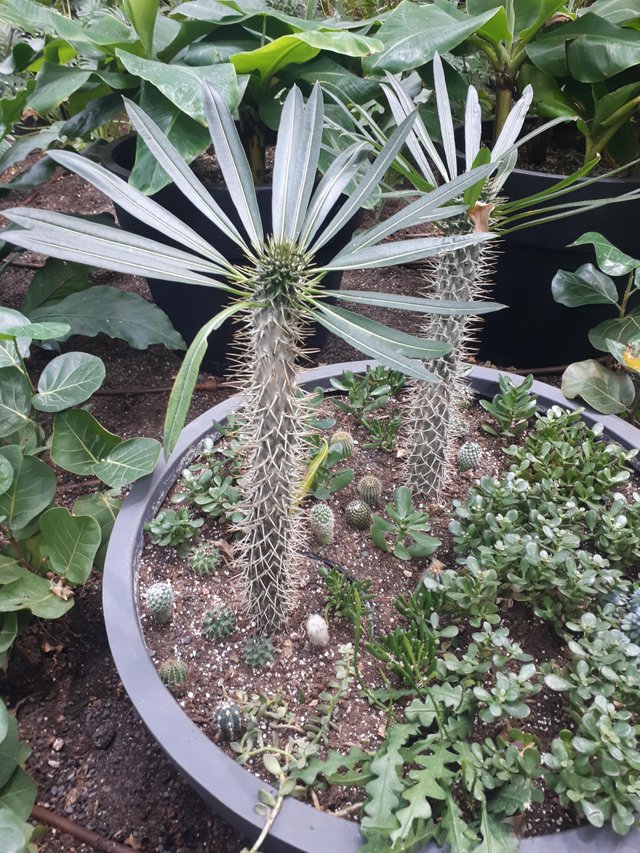 I like those cacti!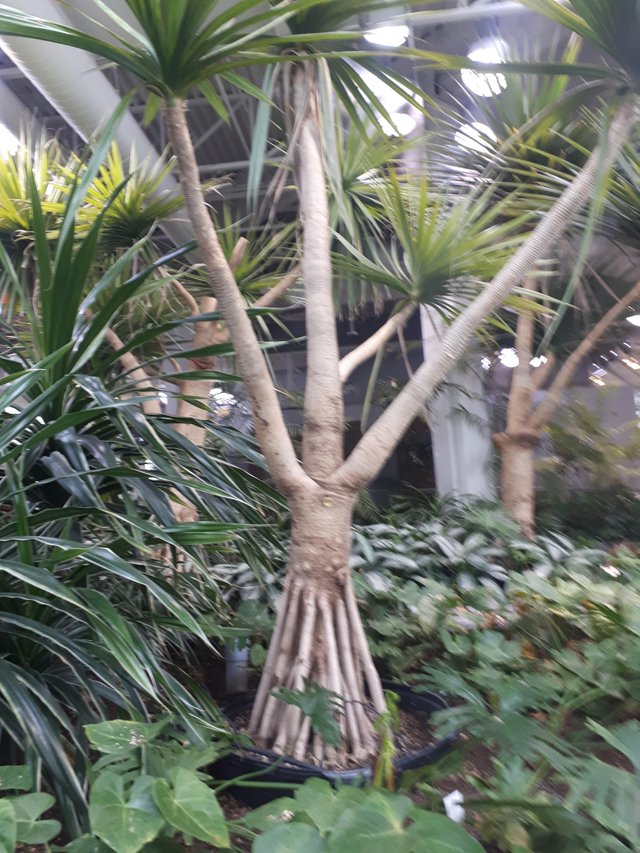 I went to the city to visit my mom. It's been awhile because of the pandemic. This location isn't too far from where she lives. I like to take her to places close by so show knows she can get there herself. She tends to stay indoors too much, stuff like this reminds her there are things for her to do all around
Here is a pic of the glass ceiling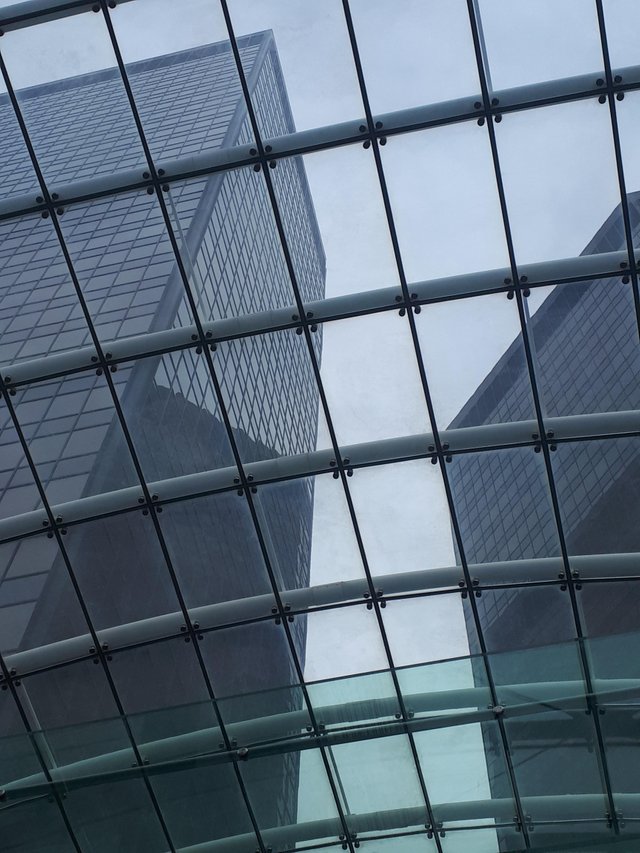 I also have a montage of the indoor garden at this mall
All in all it was a super good time. Had a few other activities that day that I will post about soon
Lately I've been working on more music. I have a few more followers of my music too. Glad it is picking up somewhat. I'd like to share these music links with you. The music is a sort of therapy for me, then I like to let it loose on the world
https://bit.ly/synthesisundergroundyoutube
https://bit.ly/synthesisundergroundmainspotify
https://music.apple.com/us/artist/synthesis-underground/1512916600
https://play.google.com/store/music/artist?id=A7edudv44mjibskcyw26medg744
https://www.deezer.com/en/artist/94411682
https://www.kkbox.com/jp/ja/album/IsS5Ubm6XwX.u0F6HAlN009H-index.html
https://soundcloud.com/massesect
https://massesect.bandcamp.com