---
Maintaining cohesiveness and caring for each other is a way of caring for the community so that it continues to grow. The community creates a happy atmosphere and supports each other to grow and develop together, not just for a group or a few people.
By keeping the excitement on Steemit, we don't get caught up in short-term interests such as rewards and the like (although we still need it). There are many other positive values ​​of a community than just voting support.
The fun will make Steemians more enthusiastic about Steemit so it is not easy to complain when the results are not as expected. There are many great people in a community, but they are not monitored by people with high power like @steemcurator01.
However, they still make consistently quality posts, never complain, and never envy the many rewards from posts that are actually of low quality. Steemian like this should be an example.
In that community, there are writers, NGO activists, and humanitarian workers, journalists, bloggers, students, lecturers, artists, and various other professions. They are a place to learn, share, and maintain joy so that they can continue to exist seeking self-actualization on Steemit.
So, just have fun on Steemit with the community. Let's try to be better every day and see what happens in the future.[]
---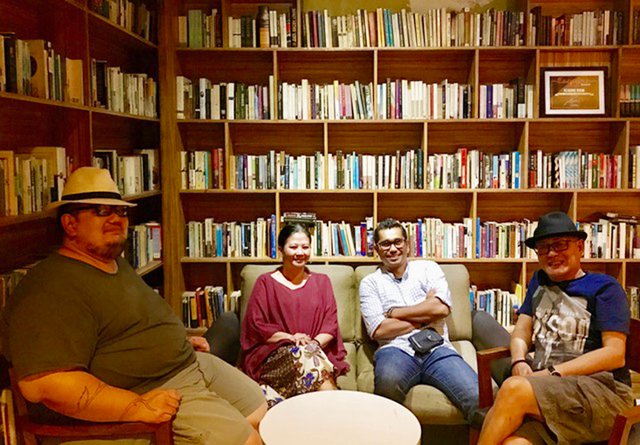 ---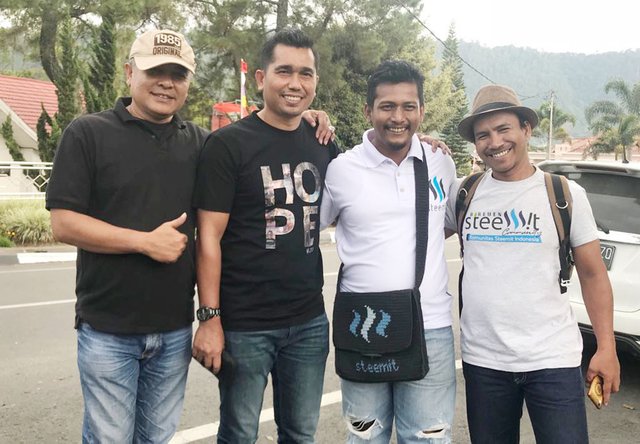 ---
Komunitas adalah Kegembiraan Kita: Steemit
Menjaga kekompakan dan saling memberi perhatian adalah cara merawat komunitas agar terus tumbuh. Komunitas membuat suasana gembira dan saling mendukung agar tumbuh dan berkembang bersama, bukan hanya untuk sekelompok atau beberapa orang saja.
Dengan menjaga kegembiraan di Steemit, kita tidak terjebak dalam kepentingan jangka pendek seperti reward dan semacamnya (meski itu tetap kita butuhkan). Masih banyak nilai potitif lain dari sebuah komunitas daripada hanya sekadar dukungan suara.
Kegembiraan akan membuat Steemians lebih bersemangat di Steemit sehingga tidak mudah mengeluh ketika hasil tidak sesuai harapan. Banyak orang hebat di dalam sebuah komunitas, tetapi mereka tidak terpantau orang-orang dengan power tinggi seperti @steemcurator01.
Namun, mereka tetap membuat postingan yang berkualitas secara konsisten, tidak pernah mengeluh, dan tidak pernah iri dengan banyaknya reward dari postingan yang secara kualitas sebenarnya rendah. Steemian seperti ini patut dijadikan teladan.
Dalam komunitas itu terdapat para penulis, aktivis NGO dan pekerja kemanusiaan, wartawan, blogger, mahasiswa, dosen, seniman, dan berbagai profesi lainnya. Mereka adalah tempat untuk belajar, berbagi, dan menjaga kegembiraan agar bisa terus eksis mencari aktualisasi diri di Steemit.
Jadi, bersenang-senang saja di Steemit bersama komunitas. Mari berusaha untuk menjadi lebih baik setiap hari dan kita lihat apa yang terjadi di masa mendatang.[]
---