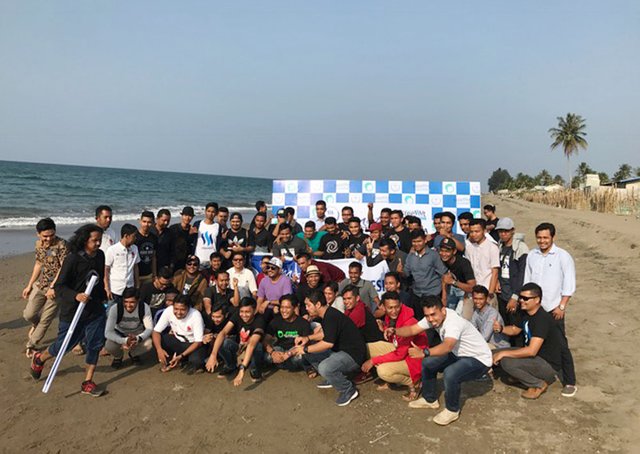 Meetup and @promo-steem activities in Bireuen, Aceh (Indonesia) two years ago.
---
Sekitar dua atau tiga tahun lalu, saya pernah menulis di Steemit tentang memberikan perhatian dengan perhatian. Artinya, untuk mendapatkan perhatian dari seorang whale dan Steemian lainnya, kita harus rajin memberikan perhatian kepada mereka. Kita memberikan perhatian untuk mendapatkan perhatian.
Nah, baru-baru ini saya mengikuti webinar dengan Pak Mario Teguh, seorang motivastor di Indonesia. Ia menyebutkan, salah satu cara unutk mendapatkan perhatian adalah dengan tidak lagi memperhatikan. Perhatian yang terus menerus membuat nilainya menjadi rendah. Saya yakin ini tidak berlaku semua bidang, misalnya dalam membagi perhatian kepada orang yang kita cintai!
Tapi pernyataan itu membuat saya teringat dengan seorang Steemian yang super aktif, beberapa tahun lalu. Ketika itu, dia selalu melakukan tiga hal terhadap postingan seorang whale yang kini pindah ke platform sebelah. Ketiga hal tersebut adalah; memberikan vote, berkomentar, dan resteem. Selalu ia lakukan itu meski tidak mendapatkan respon, tidak dibalas atau melakukan vote kembali.
Suatu hari, Steemian kita yang bertugas di Pidie Jaya, Aceh, itu sakit sehingga tidak bisa membuat postingan. Whale yang super kaya itu merasa kehilangan. Dia melihat tidak ada vote, tidak ada komen, dan tidak ada resteem dari sahabat kita ini. Akhirnya, giliran whale ini yang melakukan vote, resteem, dan berkomentar di postingan sahabat kita. Dia bertanya apakah dia marah karena selama ini diabaikan?
Begitulah, ketika kita sudah terlalu sering memberikan perhatian, sesekali memang perlu mengabaikan. Tapi jangan terlalu lama, memangnya siapa kita di sini? Kalau kita bukan investor kaya dan tidak memiliki banyak power serta pengaruh, tidak memberikan perhatian terlalu lama kepada siapa pun dan apa pun, akan membuat lebih cepat tenggelam.
Selama ini, salah satu persaingan di Steemit adalah upaya merebut perhatian dari berbagai komunitas, utamanya dari para whale. Banyak di antaranya merupakan kepentingan jangka pendek, yang tidak memiliki idealisme sejati. Namun, ada juga yang upaya menarik perhatian dilakukan dengan tetap memegang teguh sebagai Steemians sejati yang memiliki visi dan misi positif di Steemit, bukan sekadar mendulang crypto.
Berbagai cara dilakukan untuk menarik perhatian orang lain. Bisa dengan menunjukkan kekuatan diri, menunjukkan kecerdasan, menunjukkan kebodohan, menunjuukan kekasaran. Semua yang serba "tertinggi" akan mudah mengundang perhatian, meski belum tentu orang akan respek. Anda mau memilih orang melihat dengan kekaguman, penuh minat, atau melihat dengan sinis, pilihannya sepenuhnya berada di tangan Anda. Bagaimana bisa?
Memberi Dulu, Menerima Kemudian
Untuk mendapat perhatian dari berbagai pihak di Steemit, tidak hanya terbatas para whale semata, harus dilakukan dengan cara-cara yang etis dan terhormat. Anda tidak mungkin mendapatkan respek dan minat orang dengan cara-cara yang tidak sopan, kasar, dan tidak menghargai orang lain.
Pengguna Steemit berasal dari berbagai daerah, berbagai negara, dengan budaya dan standar kesopanan yang berbeda. ini harus dipahami ketika menjalin komunikasi dengan Steemians yang berasal dari berbagai negara yang bahasa dan budaya berbeda. Ketika menjalin komunikasi dengan Steemians asing, tentunya kita harus melakukan pendekatan sesuai dengan tata trama orang lain. Seringkali kita melupakan hal ini. Barangkali sesuatu yang biasa bagi budaya kita, menjadi tidak patut bagi budaya orang lain. Perhatikan itu!
Kita bisa saja membeli perhatian, tetapi tidak bisa membeli minat dan respek orang lain. Perhatian yang diperoleh dengan materi, tidak akan bertahan lama. Tidak ada nilai persahabatan, kasih sayang, dan hubungan yang mengutamakan rasa saling percaya, saling membutuhkan, dan saling memberi.
Cara yang paling mudah dan murah untuk mendapatkan perhatian adalah dengan memberi perhatian kepada orang lain. Temukan passion Anda di Steemit dan fokuslah di sana dengan membaca, mempelajari, serta memberi komentar yang berguna, bukan sekadar komentar basa-basi. Dengan berkomentar serius, Anda akan terlihat bukan semata mencari perhatian dengan memberi perhatian kosong. Tunjukkan antusiaisme Anda, maka Anda akan mendapat antuasiaisme yang setara bahkan bisa jadi lebih. Perhatian yang tulus dengan perhatian yang memiliki maksud jangka pendek, biasanya akan mudah terlihat.
Jadi, tuluslah memberikan perhatian dan Anda akan mendapatkan perhatian yang tulus.
Perhatian, tak Selamanya Vote
Banyak Steemians newbie yang mengeluh tidak mendapatkan perhatian sesuai harapan. Perhatian selalu diterjemahkan sebagai vote yang diterima dengan persentase yang tinggi. Alangkah lemahnya pandangan seperti ini dan tidak menggambarkan karateristik seorang Steemians sejati.
Jangan menilai perhatian hanya sebatas vote semata. Komentar dan resteem juga bukan sekadar perhatian yang ada di Steemit. Ketika Anda menujukkan minat kepada konten tertentu dan ada orang yang melihat Anda punya potensi di sana, Anda punya peluang mendapatkan kesempatan untuk mengembangkan diri. Itu juga bentuk perhatian meski tidak langsung terlihat.
Tingkatkan kapasitas dan intergritas Anda untuk mendapatkan perhatian dari Steemians lagi. Setiap Steemians memiliki kelebihan dan sisi yang unik, gunakan itu untuk menarik perhatian.[]
---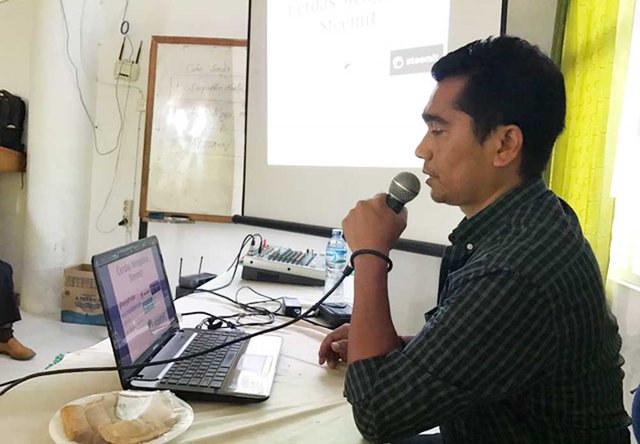 ---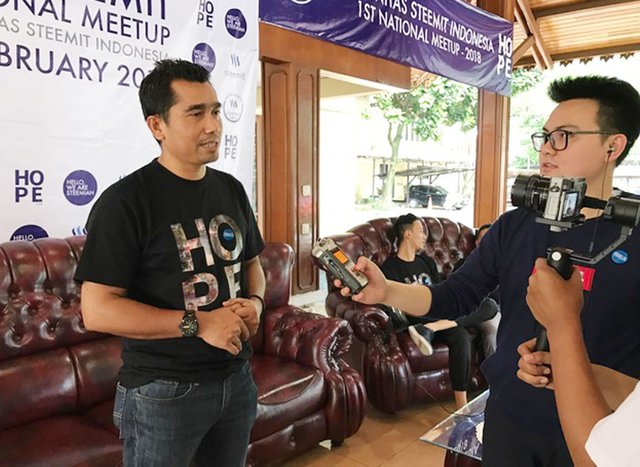 ---
Attracting Attention by Reducing Attention on Steemit
About two or three years ago, I once wrote on Steemit about paying attention with attention. That is, to get the attention of a whale and other Steemian, we must diligently pay attention to them. We pay attention to get attention.
Well, recently I attended a webinar with Mr. Mario Teguh, a motivator in Indonesia. He said one way to get attention is to no longer pay attention. Continuous attention makes the value low. I'm sure this doesn't apply to all areas, for example, in giving attention to our loved ones!
But that statement reminded me of a super active Steemian, a few years ago. At that time, he always did three things to the post of a whale who has now moved to the next platform. These three things are; give a vote, comment, and resteem. He always did that even though he didn't get a response, didn't reply or vote again.
One day, our Steemian who served in Pidie Jaya, Aceh, was sick so he couldn't make a post. The super-rich whale felt lost. He saw no votes, no comments, and no resteem from our best friend. Finally, it was the whale's turn to vote, resteem, and comment on our friends' posts. Does he ask if she's mad that she's been ignored all this time?
That is, when we have paid attention too often, sometimes we need to ignore it. But don't take too long, who are we here? If we are not wealthy investors and do not have much power and influence, not paying too much attention to anyone and anything will make us sink faster.
So far, one of the competitions on Steemit is an attempt to grab the attention of various communities, especially from the whales. Many of these are short-term interests, lacking true idealism. However, there are also those who are trying to attract attention by holding on to being true Steemians who have a positive vision and mission in Steemit, not just panning for crypto.
Various ways are done to attract the attention of others. It can be by showing self-strength, showing intelligence, showing stupidity, showing rudeness. Everything that is "highest" will easily attract attention, although not necessarily people will respect it. You want to choose people to look at with admiration, interest, or view with cynicism, the choice is entirely yours. How could that be?
Give First, Receive Later
To get the attention of various parties on Steemit, not only the whales, it must be done in an ethical and honorable way. You are unlikely to gain people's respect and interest in ways that are disrespectful, rude, and disrespectful to others.
Steemit users come from different regions, different countries, with different cultures and standards of politeness. this must be understood when communicating with Steemians who come from various countries with different languages ​​and cultures. When communicating with foreign Steemians, of course, we must approach according to the manners of others. Often we forget this. Perhaps something that is normal for our culture, becomes inappropriate for someone else's culture. Watch it!
We can buy attention, but we can't buy other people's interest and respect. The attention gained with the material, will not last long. There is no value of friendship, affection, and relationships that prioritize mutual trust, mutual need, and mutual giving.
The easiest and cheapest way to get attention is to pay attention to other people. Find your passion on Steemit and focus thereby reading, studying, and giving useful comments, not just small talk. By making a serious comment, you will be seen not only seeking attention by giving empty attention. Show your enthusiasm and you will get the same enthusiasm and maybe even more. Genuine concern with the attention that has a short-term purpose, will usually be easy to see.
So, be sincere about paying attention and you will get genuine attention.
Attention, not forever Vote
Many newbie Steemians complain that they don't get the attention they expect. Attention is always translated as a high percentage of votes received. How weak this view is and does not describe the characteristics of a true Steemians.
Don't judge attention just by voting. Comments and resteem are also not just a concern on Steemit. When you show an interest in certain content and people see you have potential there, you have the opportunity to develop yourself. It is also a form of attention even though it is not immediately visible.
Increase your capacity and integrity to get the attention of Steemians again. Each Steemians has unique strengths and sides, use them to attract attention.[]
---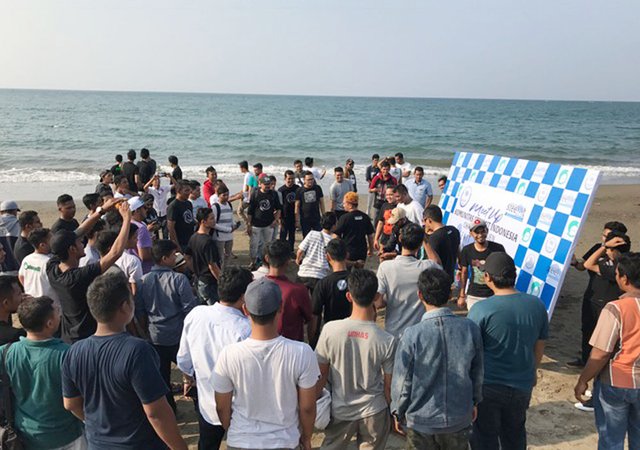 ---