Welcome to our weekly MAXUV account statement.

We continue to increase our SP base and have seen a few sales this week. Indeed, we had managed to get the price back to our standard 1 STEEM per MAXUV token when the TRON takeover of Steemit Inc was announced. But we're still there chipping away at those tokens.
Our total SP is now over 9,000 STEEM and growing. As MAXUV has been given out as prizes in the Nonsense Writing Contest, plus all the early promotional tokens, we remain slightly under an ABV of 1 STEEM. In this case, the more important thing is the value of the upvotes delivered and they remain high for the average user when compared to using that same STEEM as one's own SP. Our voters have a combined SP of over 24,000 STEEM.
MAXUV was designed to continue the tradition set by MAPR of helping users make some extra money from their stake in STEEM. The new reward curve makes this even more pressing, and yet we have seen sluggish growth. I shall need to rethink - once again - how to best brand MAXUV. This sudden process of Tronification will focus the mind.
I shall be publishing a conceptual update as soon as possible. We are firstly working on new voters for MAPX and MAPXV; once those have been thoroughly tested, then we shall move on to MAXUV.
The MAPR fund is now 2 years old since the start of February. We've been making money for Steemians for a long time.
Enjoy the New Year!
---
Here are our weekly prizes.
Winner of double upvotes and TRENDO tokens is... @tuanis !
Winners of TRENDO tokens is... @gharrington44 and @bluefinstudios !
Prizes last for 10 days and TRENDO tips are subject to availability.
---

The MAXUV headline figures are:
MAXUV tokens active = 10,700
SP in MAXUV = 9,113
Voting SP = 24,180
Other STEEM = 978
Total STEEM = 10,091
MAXUV ABV = 0.94 STEEM
MAXUV-meter = 110.0% (of 1 million SP)
Note that "Other STEEM" is the sum of all holdings not powered up as SP: liquid STEEM and SBD plus holdings within Steem Engine. Also note that such values are volatile, especially any holdings priced in US$, so the above numbers are a snapshot and may have changed when you look at the @MAXUV account.
The Asset Backed Value (ABV) is our total holdings calculated in STEEM divided by the number of active MAXUV tokens.
Target value for MAXUV-meter is 100% in 1 upvote per day, proportional to your token holdings as if delivered by 1 million SP.
Full details of how the MAXUV token operates can be found at our launch document.
Any questions, please ask in the comments below or in our public chatroom.
---
---
Building Steem's Fintech

[BUY MAXUV] - [READ MAXUV]

[BUY MAPR] - [READ MAP REWARDER]

[BUY MAPXV] - [READ MAPXV]

Plus Some Serious Funtech

ONECENT: The First Strategic Token Investment Game (STIG)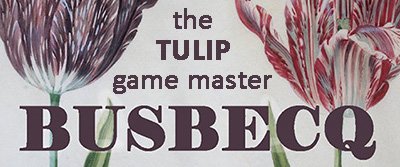 ---
Posted via Steemleo | A Decentralized Community for Investors