A brief communication to current and future MAPX members.

---
MAPX News
This is just a note to remind users that a week ago there was an interruption in the functioning of the Steem blockchain; this obviously led to an inability for users to post and hence vote. Now, a week later, we are seeing this reflected in a drop in both author and curation rewards.
As MAPX is primarily a vote-bond rather than a dividend-yielding token, this makes little difference to us except for a slightly smaller amount to power-up at the end of the week.
However, one consequence of the chain going offline is that we are also seeing a steep rise in the reward pool. This means that upvotes are currently worth more than even a day ago. So, to make up for a bit of lost income, I'd advise Steemians to press on and post and upvote, perhaps even more than usual. And remember that trying to keep your VP above 80% is one of many Steem myths.
One deep problem with the hugely inept Sun witnesses is that they seem to have no clue what their price feed does. Indeed, none of them actually have such a feed in place and are just inputting numbers manually. This is seriously screwing up the Steem economy. As the market price of STEEM has risen, we would expect the blockchain's 3.5-day median price to also follow the trend upwards. In so doing it would take the debt ratio down to a level where SBD printing would be 100% again. It isn't because the useless witnesses now control 11 of the top 20 spots and hence control the median price.
Yet another non-decentralised protocol showing it needs fixing.
Have a fine week!
Or try to.
---
What is MAPX?
MAPX was our first "vote bond" in the MAP FinTech family of programs. It is designed to deliver a 0.1% upvote per token held, with a maximum holding of 1000 tokens. The fund has a total of just 10,000 tokens available. MAPX token holders also benefit from profits being compounded into SP so that the token price should slowly rise.
MAPX is thus designed like a bond in that "interest" is earnt as upvotes, plus each token is backed by STEEM so that the capital value slowly increases in line with our fund. MAPX is managed by the same team as MAPR, which has been distributing profits to Steemians for 20 months.
As MAPX tokens have nearly sold out, we would encourage new members to consider the open-ended token @MAXUV.
---
Crypto News
For the latest Steem news, please check @pennsif's daily aggregator.
Crypto's 101 stupidest moments of 2019: October—December
This is the last of four articles mocking the crypto gaffes of the year.
This year is already filling up quickly.
---

A small plug for our big brother, MAXUV!
---
---
We have opened up a former MAP channel on Discord for anyone seeking advice or more information regarding any MAP FinTech program. You can find us here.
---
Building Steem's Fintech

[BUY MAXUV] - [READ MAXUV]

[BUY MAPR] - [READ MAP REWARDER]

[BUY MAPXV] - [READ MAPXV]

Plus Some Serious Funtech

ONECENT: The First Strategic Token Investment Game (STIG)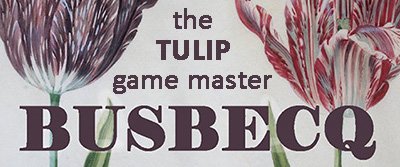 Posted via Steemleo